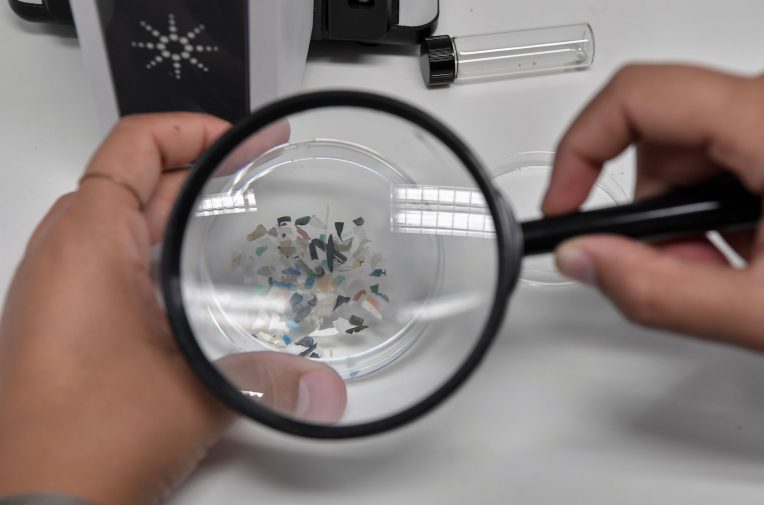 A biologist at a research centre in Greece looks at microplastics found in sea species. Photo: Louisa Gouliamaki/AFP via Getty
The oil and chemical industry is lobbying against landmark global regulation of microplastic chemicals
A proposal at the UN's Stockholm convention could set a precedent for the regulation of chemicals in microplastics, but trade groups have opposed it
The oil and chemical industry is lobbying against landmark global regulation of microplastic chemicals
A proposal at the UN's Stockholm convention could set a precedent for the regulation of chemicals in microplastics, but trade groups have opposed it
A biologist at a research centre in Greece looks at microplastics found in sea species. Photo: Louisa Gouliamaki/AFP via Getty
Trade groups representing the world's biggest oil and chemical companies – including BASF, ExxonMobil, Dow Chemical, DuPont, Ineos, BP and Shell – are opposing the global regulation of toxic and persistent chemicals in microplastics, according to documents obtained by Unearthed. 
The industry argued that there is still insufficient evidence to justify the incorporation of the plastic additive UV-328 into the Stockholm Convention, the UN's global treaty on persistent organic pollutants (POPs) – chemicals which, once released, do not easily break down in nature. 
Its inclusion would lead to bans on its production and use – and could be a landmark for the regulation of chemicals that spread around the world via microplastics and plastic waste.
The Biden administration appears to be supporting the industry position on UV-328.
Microplastics now seem to be ubiquitous, with particles detected in food, water, air and animals, and even human stools. Much less is known about their impact and relatively little research has been done on UV-328, but scientists are concerned that it does not break down easily in the environment, accumulates in organisms and may cause harm to wildlife or human health. 
It has also raised concerns among some Indigenous people in the Arctic because it is a major sink for plastic pollution and such communities are often more exposed to POPs through the traditional foods they eat. 
Viola Waghiyi, who is a Native Village of Savoonga tribal citizen, part of a Yupik indigenous community on Sivuqaq in the Arctic, and recently appointed to Biden's new White House environmental justice advisory council, criticised the US' position. 
Wow – that's quite a precedent. Holy moly.

– senior official, US EPA, April 2019
"We're concerned that this chemical has reached the Arctic and could be toxic, but this is not just about one chemical," she told Unearthed. "Our community has already been so exposed to so many chemicals. The Stockholm Convention recognizes the special vulnerabilities of Arctic Indigenous Peoples, but the EPA is not looking out for the health and wellbeing of our people. The US produces so many toxic chemicals but it is not even a party to the convention."
The US is able to participate and make interventions at the Convention as an observer, despite not being a party.
It's not known if Indigenous communities have been exposed to UV-328, but it has been found in birds' eggs and minks' livers in the Arctic. 
Very high concern
UV-328 is widely used in plastic products, rubber, paints, coatings and cosmetics to protect them from UV damage. The EU classifies it as a substance of very high concern (SVHC) on the basis that it persists in the environment, accumulates in organisms and has toxic properties. 
It is one of numerous chemicals added in the plastic manufacturing process which some scientists are now concerned could spread far and wide via microplastics, posing potential risks to wildlife, human health or the environment. 
A recent report by the International Pollutants Elimination Network (IPEN) warns that regulators have "yet to grasp" the impact of chemical and plastic pollution on fish declines.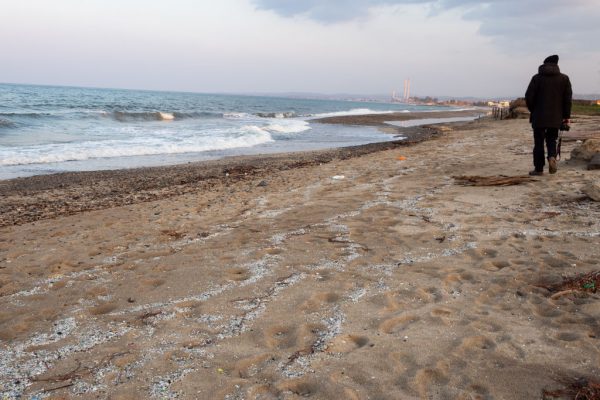 Dr. Omowunmi H. Fred-Ahmadu, an environmental chemist at Covenant University, Nigeria, and lead author of a paper from last year on microplastic chemicals, told Unearthed: "Plastics are a cocktail of all kinds of chemicals, such as UV-328, which are embedded to modify its structure and function. But they are not chemically bound to the plastic, so these chemicals are slowly released in the environment, or when they enter organisms, even if the plastic itself ends up being excreted. This is where most of the toxicity – the harm – comes from. 
"The extent of the harm they cause to humans is still being investigated, but quite a number of toxic effects have been established in marine organisms, such as reproductive issues and the growth inhibition of organs," she continued. 
"Welcome to our future"
When a party puts forward a proposal to list a new chemical under the Stockholm convention, they must provide evidence that it meets five initial criteria that identifies the chemical and shows it is persistent, accumulates in organisms, has adverse effects – and that there is potential for it to travel around the world, far from its original source. 
The proposal to list UV-328, put forward by the Swiss government last year, is the first one that makes a case that a chemical meets this final criteria, called "long-range transport", in part on the basis that it travels via microplastics and plastic debris.
This is what appears to concern the European and American chemical trade groups, which expressed fears in the documents – obtained from the US Environmental Protection Agency using freedom of information rules – that the proposal could set a significant precedent.
It also seems of concern to the US environmental regulator. In April 2019 – during the Trump administration – the American Chemistry Council (ACC) forwarded an email to the EPA in which the European Chemical Industry Council (CEFIC) raised concerns about the proposal. A senior EPA official wrote back to the ACC: "Wow – that's quite a precedent. Holy moly." 
The ACC replied: "we've seen numerous presentations about getting microplastics into Stockholm and it looks like this is the first concrete proposal." 
The EPA official responded: "Welcome to our future."
The same official, a senior policy advisor called Karissa Kovner, appears to still be leading the EPA's work on the issue under the Biden administration, which is pushing back against the proposal.
The Stockholm Convention's scientific committee agreed at a meeting in January that there is sufficient evidence to meet its initial criteria for listing the chemical as a Persistent Organic Pollutant, although the US, the ACC and CEFIC all argued against some of these criteria at the time. BASF, ExxonMobil, Dow Chemical, DuPont, Shell, BP are members of both groups, while Ineos is a member of CEFIC alone.
Speaking two months later at a conference organised by the ACC, Kovner explained that the US did not agree with three of the five criteria, including on long-range transport. 
"Looking at the science [on long-range transport] we felt differently, quite frankly, than a number of our colleagues at the global level and scientists that are represented at the POPRC," she said.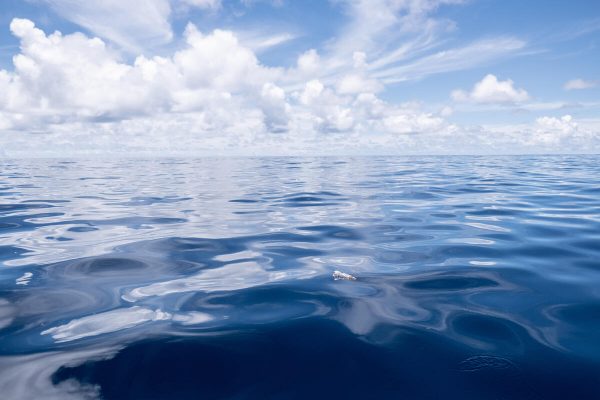 Given the issue divided parties at the meeting, it has formed a working group to consider it and draft new guidance – meaning a clear precedent has not yet been set.
The EPA told Unearthed that its views were based on a technical review by scientists.
"No 'policy position' was taken regarding the listing of UV-328 by the U.S. under the last Administration, and nor has there been one under this Administration," a spokesperson said.
Democratic Congressman Alan Lowenthal, who re-introduced a key bill on plastic pollution to Congress in March, told Unearthed that he is concerned about the health impacts of many chemicals commonly used in plastics, such as per-and polyfluoroalkyl substances (PFAS) and phthalates. "We are no longer just poisoning the environment with our waste—we are poisoning ourselves. It is for these reasons Senator Merkley and I sought to ban the use of such chemicals in plastics in the Break Free from Plastic Pollution Act," he said.
"The Biden Administration must seek to lead on this issue domestically and internationally to address the issue associated with the production, disposal, and waste of plastics. This is more than a solid waste or ocean pollution crisis. It is now an environmental justice, international human rights, climate, and public health issue." 
Not enough evidence
The process to decide if the chemical additive will be banned under the convention is still ongoing.
In September the proposal will go forward to the next stage of the process, where the  convention's committee will produce a risk profile to decide whether UV-328 poses enough risk to warrant global action. A later stage considers socio-economic concerns. The whole process which could lead to regulation will take at least another two years and is likely to be subject to significant further lobbying.
 When we start finding chemicals in human breast milk, it is not good.

– Prof Laura Vandenberg, University of Massachusetts
In a document regarding the Swiss proposal that CEFIC submitted to an expert group at the European Chemicals Agency (ECHA) in April 2019, the trade group makes lengthy arguments criticising the science used in the proposal to support the idea that UV-328 is transported via microplastics, air, water or migratory species.
They cast doubt on the quality of the data available and contended that there is not enough to justify its regulation under the Stockholm Convention. 
Scientists told Unearthed that there is relatively little data available on this chemical, but that they have concerns nonetheless.
Dr Zhanyun Wang, a senior scientist at public university ETH Zürich and an observer to the Stockholm convention's scientific committee, told Unearthed: "We don't have to stop everything [with regards to regulation] until we have very solid scientific evidence. I think we have to work with whatever data we have and move forward while generating data. There is concern about the continued releases and accumulation of this chemical in the environment and organisms, which could cause long-term, poorly mitigable, adverse effects on biodiversity, ecosystem services or human health."  
Although the available research suggests the short-term toxicity of UV-328 is minor, the ECHA concluded in 2014 that it meets its toxicity criteria, based on studies on rats, that found prolonged or repeated exposure could have impacts on the liver or kidneys. Other research suggests it could have effects on the endocrine system, which manages hormones in the body.
CEFIC argued that pollution could have come from a local source and that there has not been "sufficient rate of transfer to remote areas". 
As well as in the Arctic, UV-328 has been detected in plastic debris on Hawaii and in sewage in the Canary Islands. It has also been detected in human breast milk.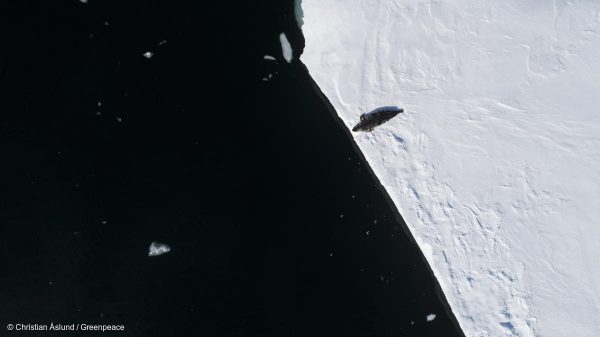 Polluted milk
Prof Laura Vandenberg of the University of Massachusetts, Amherst, and co-author of a recent report on endocrine disrupting chemicals in plastics told Unearthed: "The industry is basically saying that until they have polluted enough – until they have created a big enough problem – we can't do anything about it. 
"When it comes to proving the harm of this chemical, there isn't a lot of evidence available yet, but the assumption is that if a chemical doesn't degrade, we are altering our environment in a permanent way and we shouldn't be doing that. When we start finding chemicals in human breast milk, it is not good. It means it is going into babies during vulnerable developmental periods. Most people would assume that breast milk would not be polluted, that it would be the best food you could give your babies."
Scientists commented that some of CEFIC's comments are valid and should be considered but "there is also untrue information in there," according to Wang. "Other conclusions are taken out of context," he said.
In pushing back against the evidence for regulating UV-328 CEFIC expanded their arguments to comment more broadly on the chemicals associated with plastics. 
They argued that the Convention's assessment should not focus on plastic because it is of "minimal importance in comparison to other routes of exposure". They also argued that the impact of wildlife consuming microplastics on the accumulation of chemicals inside animals is "generally minor in nature".
Prof Hideshige Takada, a microplastics expert at the Tokyo University of Agriculture and Technology who presented his work on UV-328 at the Stockholm meeting, told Unearthed that CEFIC was wrong to argue this.
"Microplastics are a major source of the [chemical] additives" for marine organisms that ingest and retain them, he said.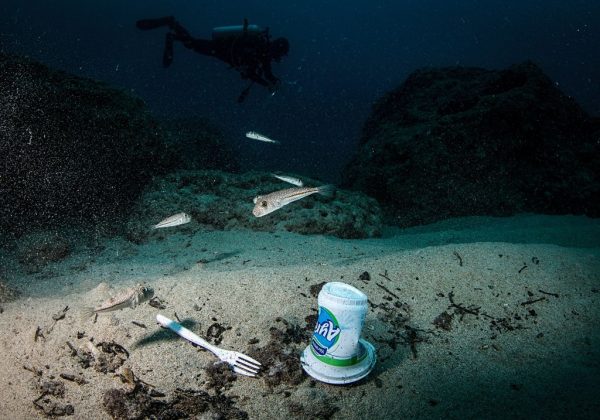 Further research
Scientists agree on the need for urgent further research. Dr Zhe Lu, an ecotoxicologist at the University of Quebec at Rimouski and lead author of a study on UV stabilisers in the Arctic told Unearthed: "I believe there is both evidence that suggests that microplastics are a possible route for organisms to expose to some of these plastic-associated chemicals and evidence that suggests that they are not…In general with this chemical, my feeling is that we need to do more research."
In a statement, CEFIC said they would support a ban if it did occur, but went on to criticise the scientific evidence used so far to consider such a decision suggesting it should wait until more studies have been conducted. 
CEFIC told Unearthed: "If scientific evidence confirms that the substance UV-328 meets the criteria of a persistent organic pollutant set by this Convention, we fully support its ban for production and use globally.
"Cefic also agrees that the potential effect of intentionally added microplastics on the environment poses a legitimate concern.  Their impact on water or soil needs to be carefully examined and then regulated."
The body accepted it had questioned if the evidence was robust enough: "our technical experts raised some very specific scientific concerns with the European Chemicals Agency (ECHA) about the quality of evidence linked to microplastics and plastic additives travelling through air or water over long distances."
Jon Corley, a communications director for the American Chemistry Council told Unearthed: "The nomination of UV-328 as a [Persistent Organic Compound] [is] well-recognized as setting a potential precedent to expand the interpretation of the Stockholm Convention POPs criteria. It is important that any chemical management system uses a risk-based framework that combines hazard, exposure, and use information along with the best available science.
The EPA told Unearthed: "the U.S. found that the Convention's requirements for bioaccumulation, long-range transport, and adverse effects had not been met. Therefore, the U.S. suggested that the proposal be put aside… The scientific analysis used to arrive at this conclusion was developed entirely by career scientists at EPA and concurred with through the typical interagency review process (which also included career officials at participating agencies)." 
BP declined to comment but pointed out that they no longer produce any plastics, having sold their petrochemicals business to Ineos. 
Shell also declined to comment but pointed Unearthed to their 2021 review of industry associations, which states they are aligned with the climate-related policy of both CEFIC and the ACC.
This story was amended on 30 June 2021 to state that Dr Zhanyun Wang is an observer to the Stockholm convention's scientific committee, not a member. 
A version of this story appeared in the Daily Mail.