Drax accused of driving 'environmental racism' after further pollution claims against wood pellet mills in US deep south
Company billed as UK's 'largest source of renewable energy' has now been forced to make settlement payments for air pollution claims against three of its US pellet plants - two of them are sited in poor, majority-Black communities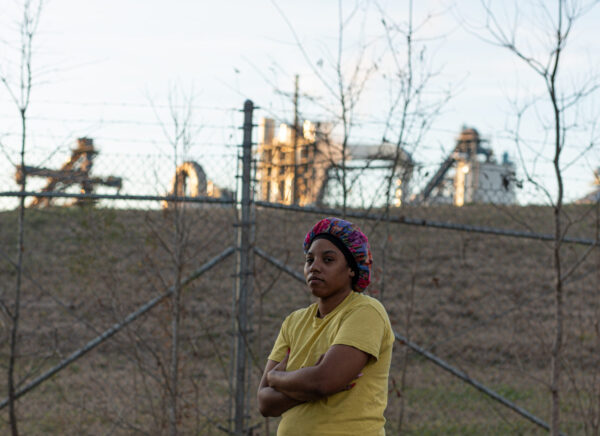 The company that runs England's enormous Drax power station has quietly agreed to pay out a further $3.2m to settle air pollution claims against its wood pellet factories in the United States' deep south, an Unearthed investigation has found.
Documents obtained by Unearthed show that late last month the company agreed two settlements of $1.6m apiece with the Louisiana Department of Environmental Quality (LDEQ), to settle a string of claims against two of its wood pellet plants in the state. It is the biggest settlement deal reached with the state's environmental regulator for at least ten years. 
The settlements – which relate to claims dating back to 2019 against pellet plants in the small communities of Bastrop, Louisiana, and Urania, Louisiana  – come after Drax was fined $2.5m for air pollution violations in the neighbouring state of Mississippi.
That fine was levied after a Drax pellet plant in Gloster, Mississippi, was found to be emitting well over the legally permitted level of volatile organic compounds (VOCs), a class of air pollutants linked to cancer, breathing difficulties, and other health effects. Similar violations were at the centre of the claims against the Louisiana pellet mills.
Both the Gloster and Bastrop pellet mills are sited next to majority-Black communities with high poverty rates. American critics say that while Drax presents itself as green in the UK its operations have driven "environmental racism" in the US – allowing communities of colour to be disproportionately exposed to polluting industries.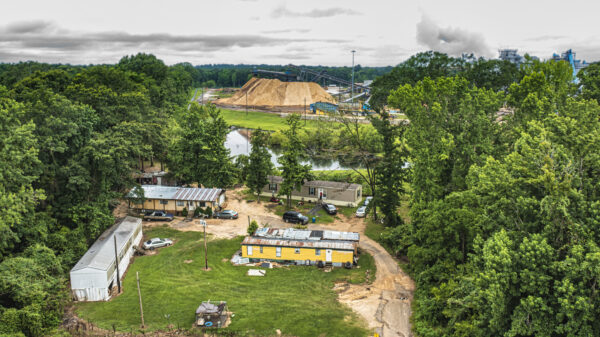 Drax – which bills itself as the UK's largest source of renewable electricity – denies it committed any violations at its Louisiana plants. The company agreed the settlement payments without admitting liability. 
The company's formerly coal-fired power station in North Yorkshire switched to mainly burning wood pellets in 2013, and is now one of Europe's biggest biomass power generators. Drax currently receives over £2m a day in direct UK government subsidies for green energy, according to an analysis of financial results by climate thinktank Ember.
But there is growing scepticism among scientists about the classification of woody biomass as a source of green energy, with the European Academies' science advisory council warning that in most cases it is "not effective in mitigating climate change and may even increase the risk of dangerous climate change". 
Meanwhile, in the US, there is rising scrutiny of the impact Drax's demand for wood pellets is having on vulnerable communities.
Katherine Egland, a member of the directors' board of the US's National Association for the Advancement of Colored People (NAACP), told Unearthed it was "very unfortunate" that Drax's biomass use was "being billed as something great in one part of the world but is causing so much misery to people on the other side".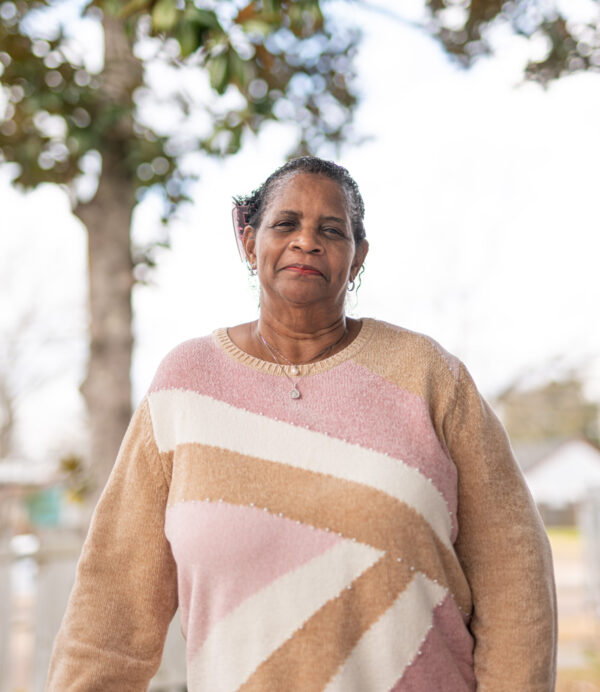 "My message to the UK Government is that you are subsidising environmental racism," said Ms Egland, who chairs the NAACP's national board of directors' environmental and climate justice committee. 
"You are subsidising the harm of our planet. I understand that their intention was well meaning… And I would send an invitation to the UK Government to come to the US and go to some of these communities where these plants are operating. It is not a safe environment. It is very harmful to these communities."
Danna Smith, executive director of the Dogwood Alliance, an environmental justice campaign group that works to protect forests in the Southern US, said using biomass for energy was a "false climate solution". "We need people in the UK to be outraged about what's going on right now," she told Unearthed. "Because it's accelerating climate change, it's accelerating forest destruction".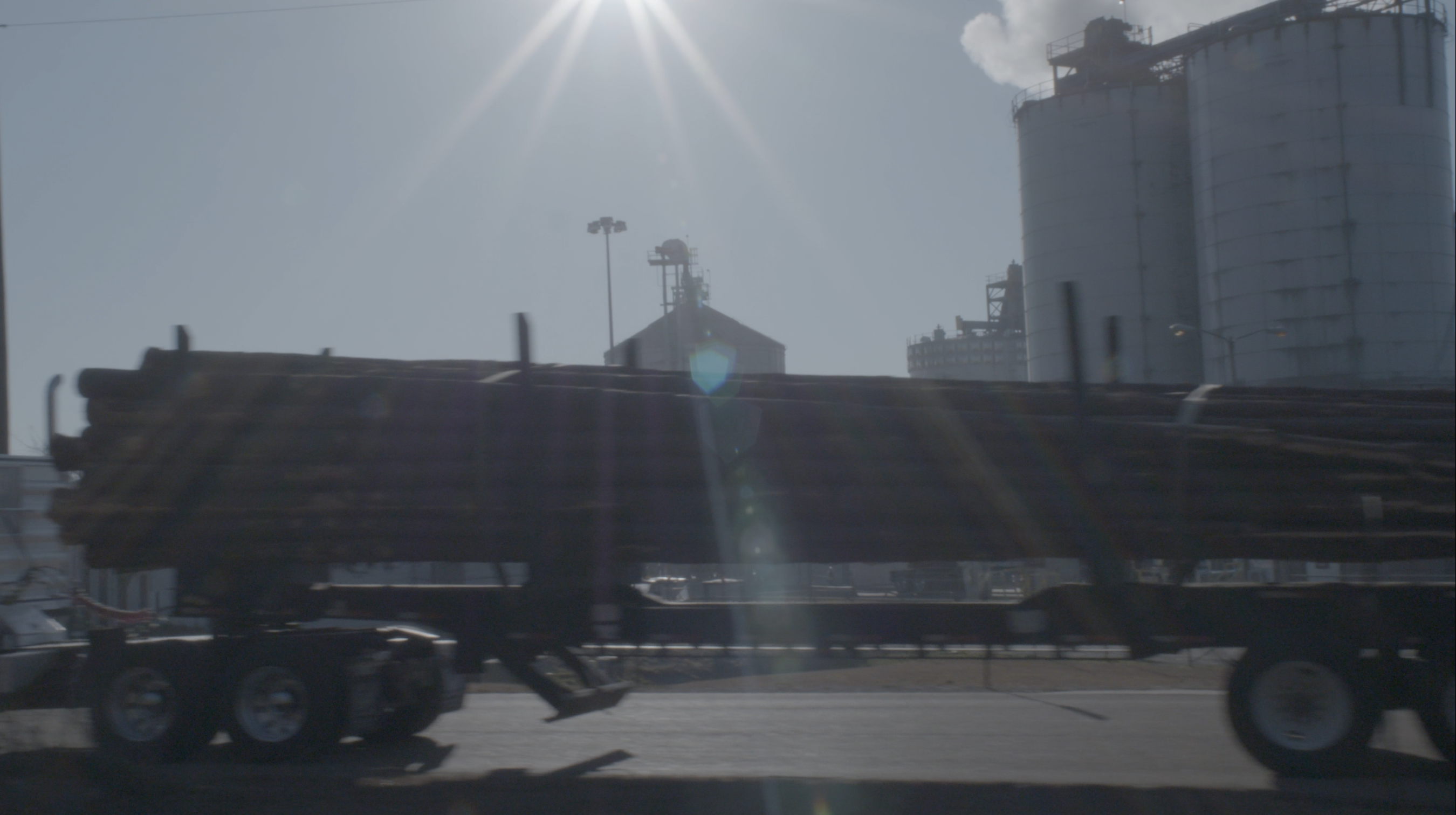 A Drax spokesperson told Unearthed: "The safety of our people and residents of the communities in which we operate remains our top priority and we take our environmental responsibilities extremely seriously. We have worked with the LDEQ and invested in our pellet plants to ensure they comply with their environmental permits.
"Through our operations in Louisiana and Mississippi, Drax supports more than 1,200 jobs and contributes $175m to the region's economy. We continue to monitor and report our emissions to the state environment agency."
The news of fresh sanctions against Drax's US operations comes as the UK government is reportedly attempting to renegotiate its deals with the company, in a move MPs have warned could lock UK taxpayers into many more years of state support for the power station. Like nuclear, solar, wind and coal generators, Drax has enjoyed huge windfall profits this year, as soaring gas prices have driven up the cost of electricity.
Prime Minister Liz Truss' government wants to persuade the company to switch to less-lucrative deals, but MPs have warned that the cost of doing this could be "locking in higher prices over the longer term and continuing excessive subsidies". 
'It gets to the point where you can't breathe'
In 2020, the Mississippi Department of Environmental Quality (MDEQ) fined Drax's Amite BioEnergy pellet plant $2.5m for breaking its VOC emission limits since 2016. 
Amite had been pumping out VOCs at an average of 796 tonnes per year (tpy) – more than three times its permitted limit of 249tpy and nearly five times the estimate of the plant's emissions that Drax had initially given officials. 
The pellet plant sits in Gloster, a tiny town of just 1,356 people, where 77% of the residents are Black and 41% live below the poverty line. At its edge is Blackmon Hole, a Black-owned trailer park community that has only a fence and a pond separating it from Drax's facility. 
Gloster residents who spoke to Unearthed said their health had declined after Drax began operations in the town in 2014, and complained of breathing difficulties requiring inhalers or oxygen tanks, experiencing dizzy spells, rashes, nosebleeds and occasional burning sensations and irritated eyes when standing outdoors. 
"Drax needs to clean up their mess," said resident Myrtis Woodard, who says her health began to decline five years ago. "We started getting sick after they put that plant down there and we didn't know where it was coming from."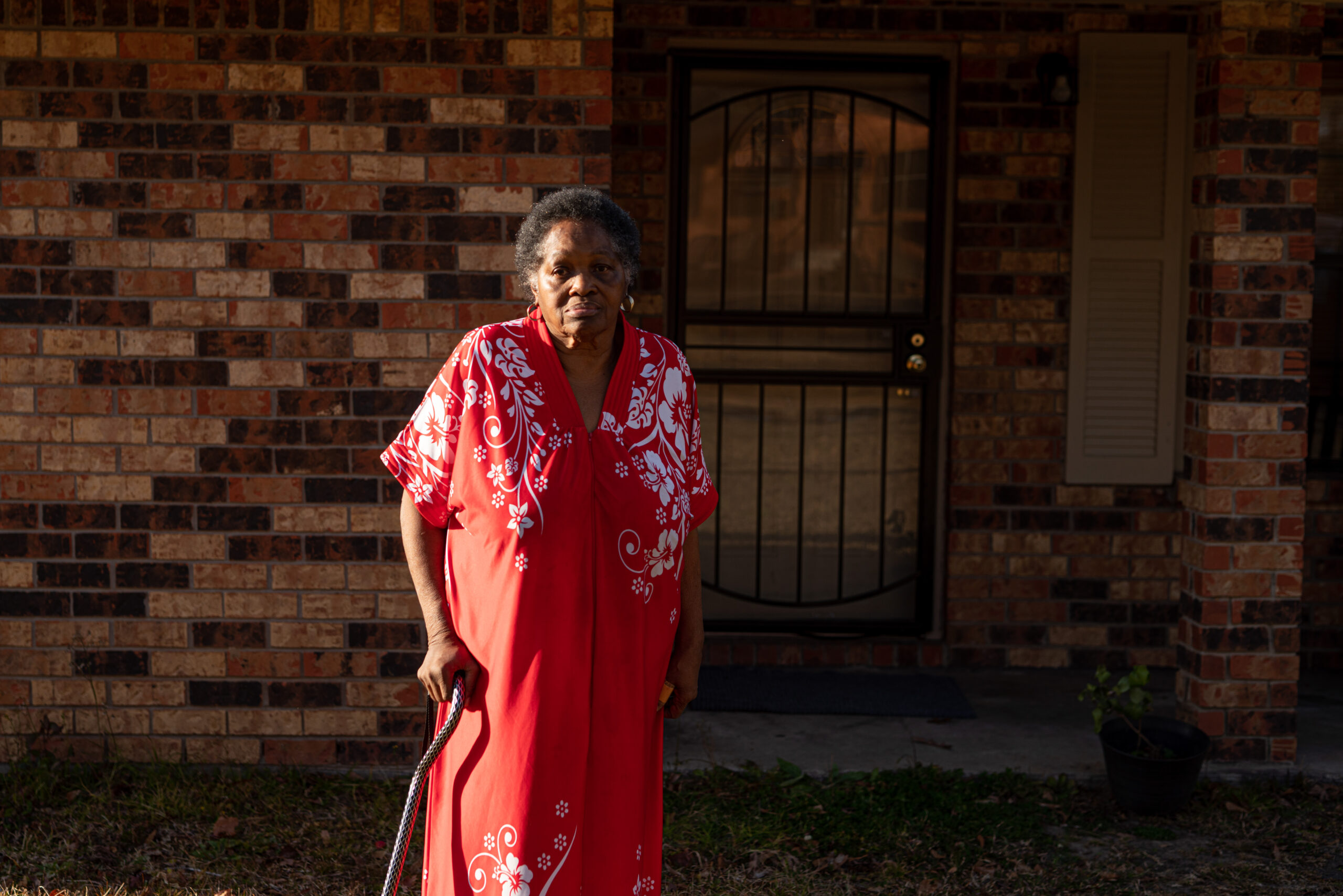 Woodard told Unearthed she suffers from asthma, chronic obstructive pulmonary disease (COPD), and chronic bronchitis, and has to use medical oxygen, a nebuliser, an inhaler and a nasal spray to manage her conditions. "Sometimes I experience nose bleeding," she added, "and when I gargle… I spit blood out."
Carmella Wren-Causey, a nearby resident, said the air in the area can smell like "rotten flesh". Wren-Causey, who also suffers from COPD, said she noticed her health decline soon after she moved back onto her great-grandparents' land in the area three years ago. 
"I mentioned to my husband on numerous occasions that there was something in the air, there had to be something in the air because my breathing was horrible and it still is."
"We're suffering, she added. "The smell is horrible. It gets to the point where you can't breathe. You would have to smell it in order to know what it's like."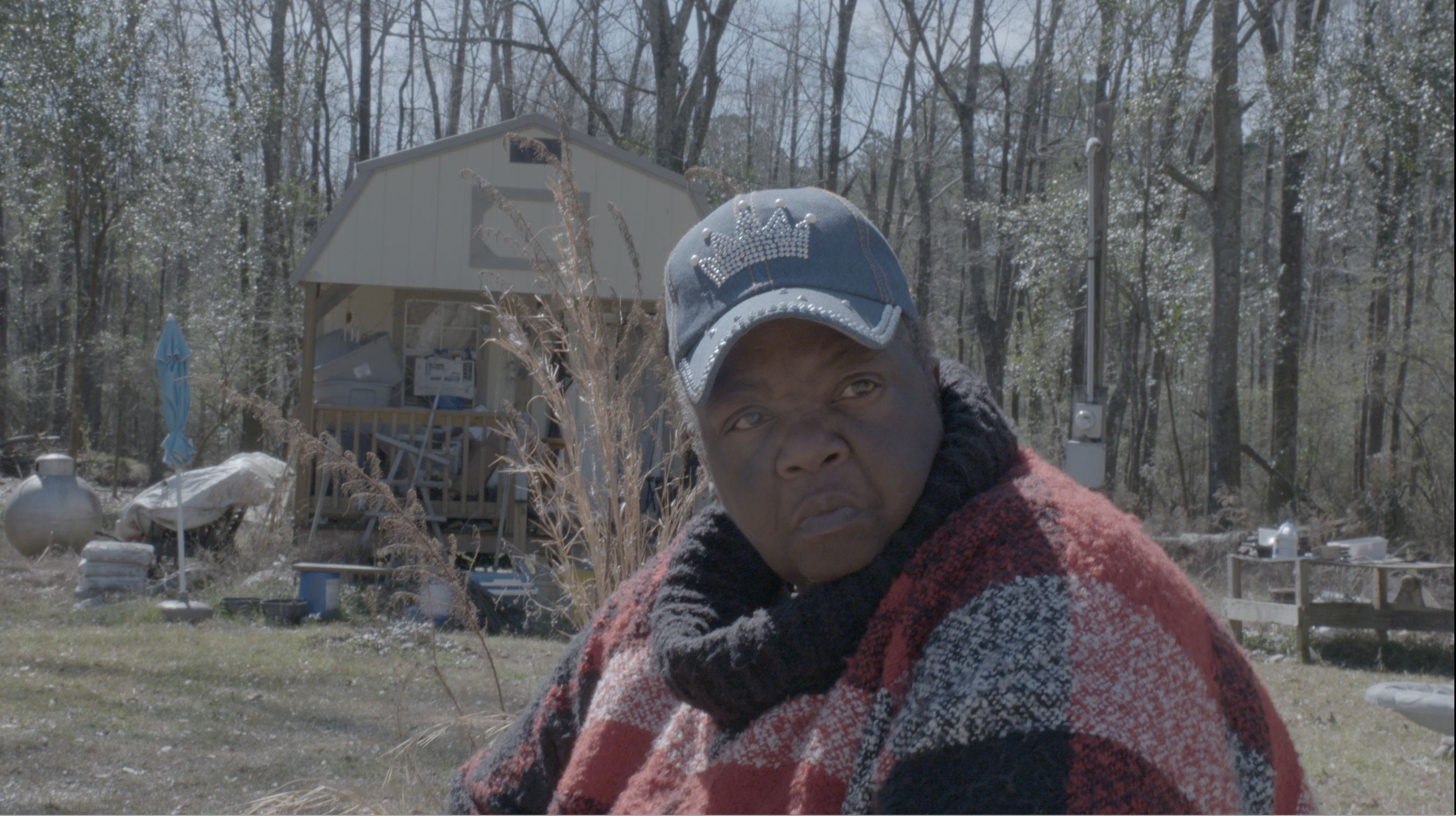 Jasmine Jenkins, who lives closest to the plant, told Unearthed that the air from the plant came over her community "as a steam", and that her three children all suffered from allergies and bad coughs. 
"The air pollution in Gloster is very serious. You know, it's noisy and there's a lot of different things coming from over there flying in," she said.
"What are me and my kids inhaling? How long is it going to take for us to really figure out something is wrong with us?" 
Dr Aisha Dickerson, an assistant professor in the epidemiology department of the Johns Hopkins Bloomberg School of Public Health told Unearthed that any pollutant inhaled on a regular basis can increase the risk of respiratory disease, particularly asthma, and particularly in children.
"We also know that VOCs are cancer-causing," she said, "and that's a massive concern to these areas that we call sacrifice zones where they're constantly coming in contact with these exposures."
She added: "The biggest issue with [the Amite plant] releasing three times as much as they were allowed to release is that you can basically say [they were] increasing the risk of exposure by almost three times."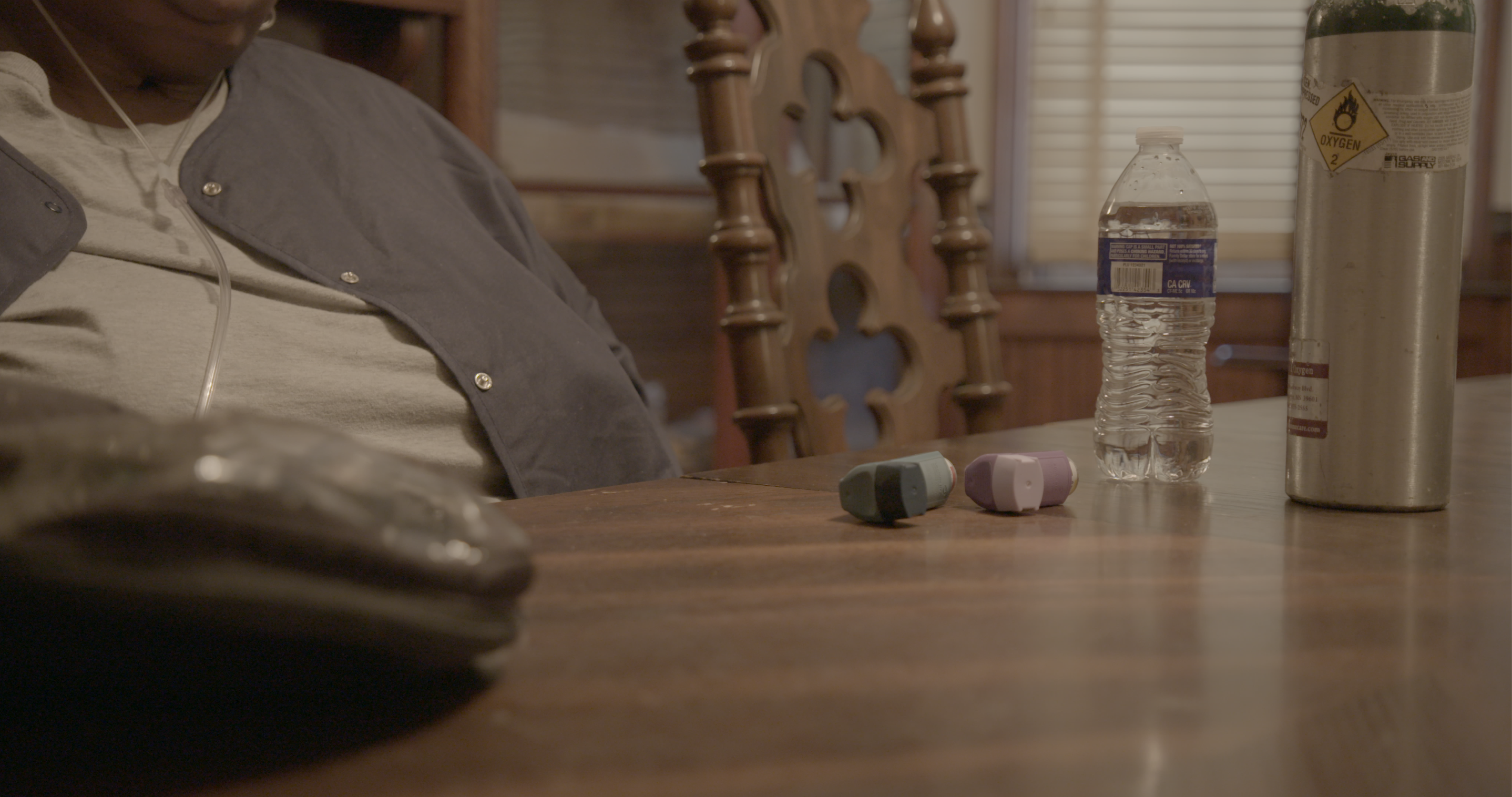 Residents told Unearthed they have not benefited from the $2.5m fine, and do not know where the money went.
Early warnings
When news of the fine broke last year, Drax told the media it took its environmental responsibilities "very seriously" and it was "committed to complying with all local and federal regulations".
A company spokesperson added: "We monitor our emissions and when we saw that they were above the required level… we notified the regional environment agency."
However, Unearthed has learned that Drax was warned as early as 2017 that it was likely to be breaching VOC limits at the Amite plant, and it initially rejected those warnings. 
At that time, a nonprofit called the Environmental Integrity Project (EIP) had been analysing emissions test data from pellet plants in Georgia and South Carolina, which showed that their VOC emissions were much higher than expected.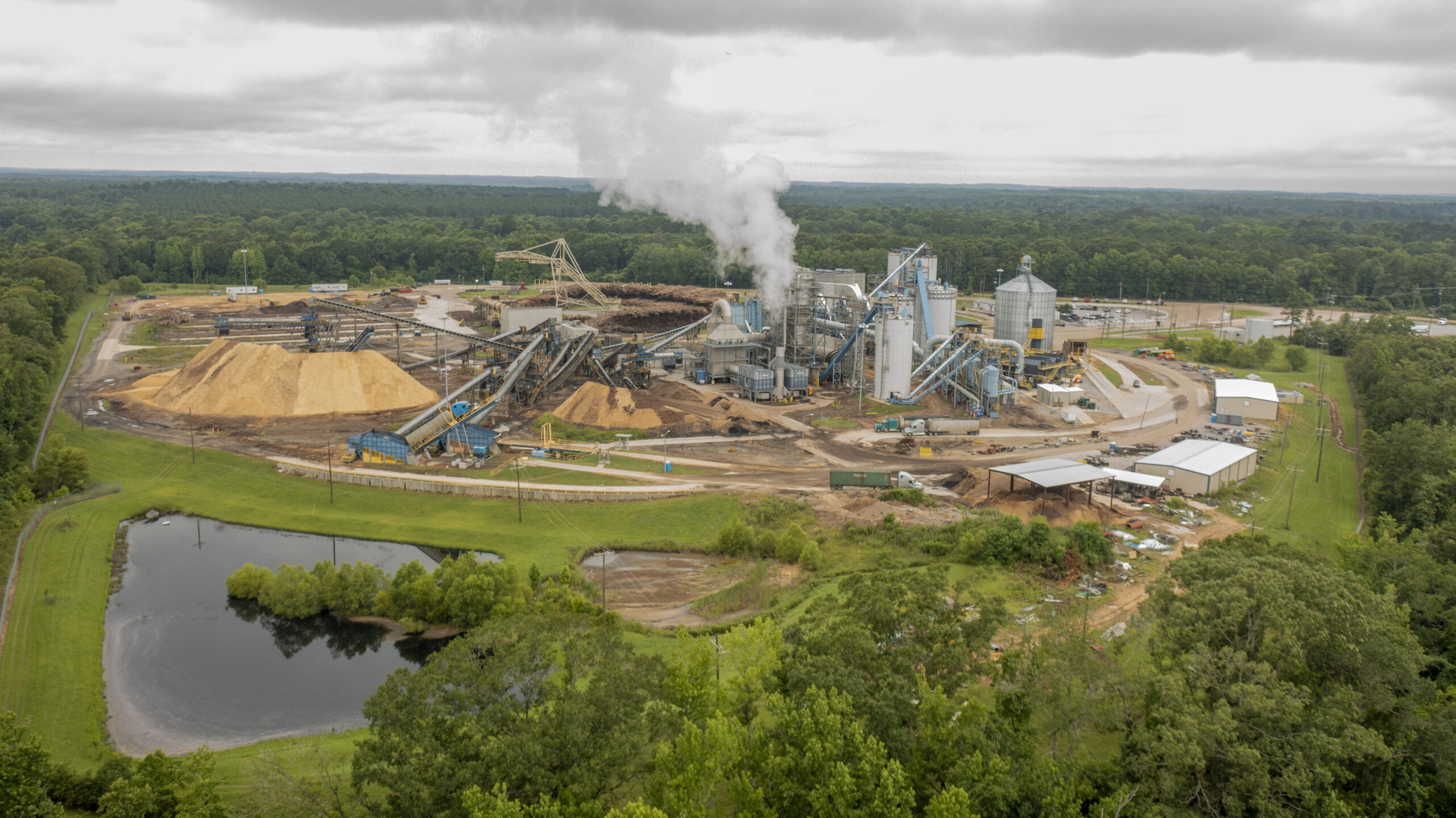 EIP wrote to the Mississippi environmental regulator warning that, based on this data, Drax's Amite plant was likely to be in violation. 
But Drax replied to the regulator rejecting this analysis, claiming the emission factors derived from the Georgia plant they were using were "too conservative". Drax argued that a better comparison was its own Morehouse plant, in Bastrop Louisiana. It estimated that – based on testing Drax had done at Morehouse, VOC emissions at the Mississippi plant would be just 163.5tpy – well below its legal limit of 249tpy. 
Patrick Anderson, an environmental lawyer who led the EIP's work on Drax's emissions, told Unearthed it was "maybe the most egregious attempt I've seen of a company trying to disprove us and say that they're in compliance." 
"After we had compiled data from almost every other pellet plant outside of Mississippi and Louisiana that showed Drax's plants were emitting massive amounts of unlawful VOCs and needed to install expensive new air pollution controls, Drax responded by sending the State of Mississippi emissions testing that they had done in house, without any oversight, that we did not think was credible. 
"And ultimately, when the proper testing was done, their VOC emissions were in fact vastly higher." 
Hazardous air pollutants
Now Drax has agreed to pay out a further $3.2m to settle claims relating to similar problems at its Louisiana pellet plants – the biggest settlements the state's environmental regulator has agreed in a decade, an Unearthed analysis found. 
As with the Amite plant, Drax's Morehouse facility, in Bastrop, Louisiana, is located in a community that is poor, and predominantly Black. 
According to census data, the town is 79% Black, with 42% of the population living in poverty. And, as with the Amite plant, Morehouse was ultimately found to be emitting well over its permitted levels of VOCs. 
The $1.6m payment agreed last month was to settle claims raised in 2019, including failure to comply with VOC permitted emissions standards, exceeding annual hours of operation for fire pump engines, and emission exceedance for other hazardous air pollutants such as Methanol, Formaldehyde and Acetaldehyde.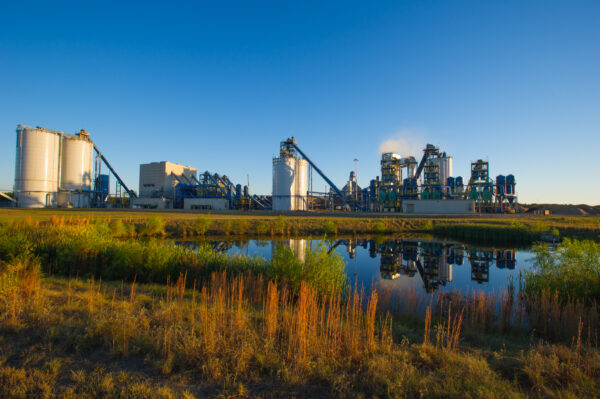 On top of this, the company agreed a further $1.6m for claims against its LaSalle pellet plant in Urania, Louisiana. 
All three pellet plants have now been required to install systems to reduce their air pollution emissions, known as Best Available Control Technology, or BACT. However, it is not yet clear whether this technology has succeeded in bringing VOC emissions at all three plants down to permitted limits. 
Drax's latest environmental, social and governance report states that in 2021 VOC emissions across the three sites totalled 1,202 tonnes. This was a huge drop from their total VOC emissions the previous year –  2,983 tonnes – but still well above the combined total permitted for the three sites.  According to our analysis of their current permits, the three sites between them should emit no more than 636 tonnes per year. 
However, of the three sites, only Morehouse had BACT installed for the full year. The technology was installed in LaSalle in February 2021, and at Amite in July that same year. It therefore remains to be seen whether these changes can bring emissions down to permitted levels across all sites. 
Drax's annual report, published March 2022, indicates that the company may still have further work to do on VOCs, stating that Drax is "planning to undertake a programme of work to establish a baseline to understand VOC emissions and impacts at their operational sites and work is currently underway to develop a pilot programme in this regard for 2022."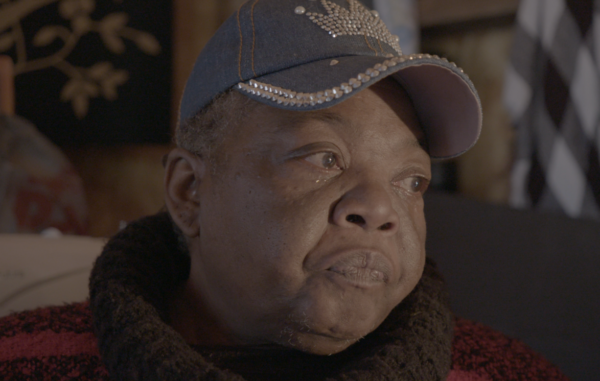 Additional reporting by Erniko Brown, Andy Sarjahani, Jake Dean and Carly Berlin.