Cuadrilla exec and BGS official make plans to hang out at Leonard Cohen concert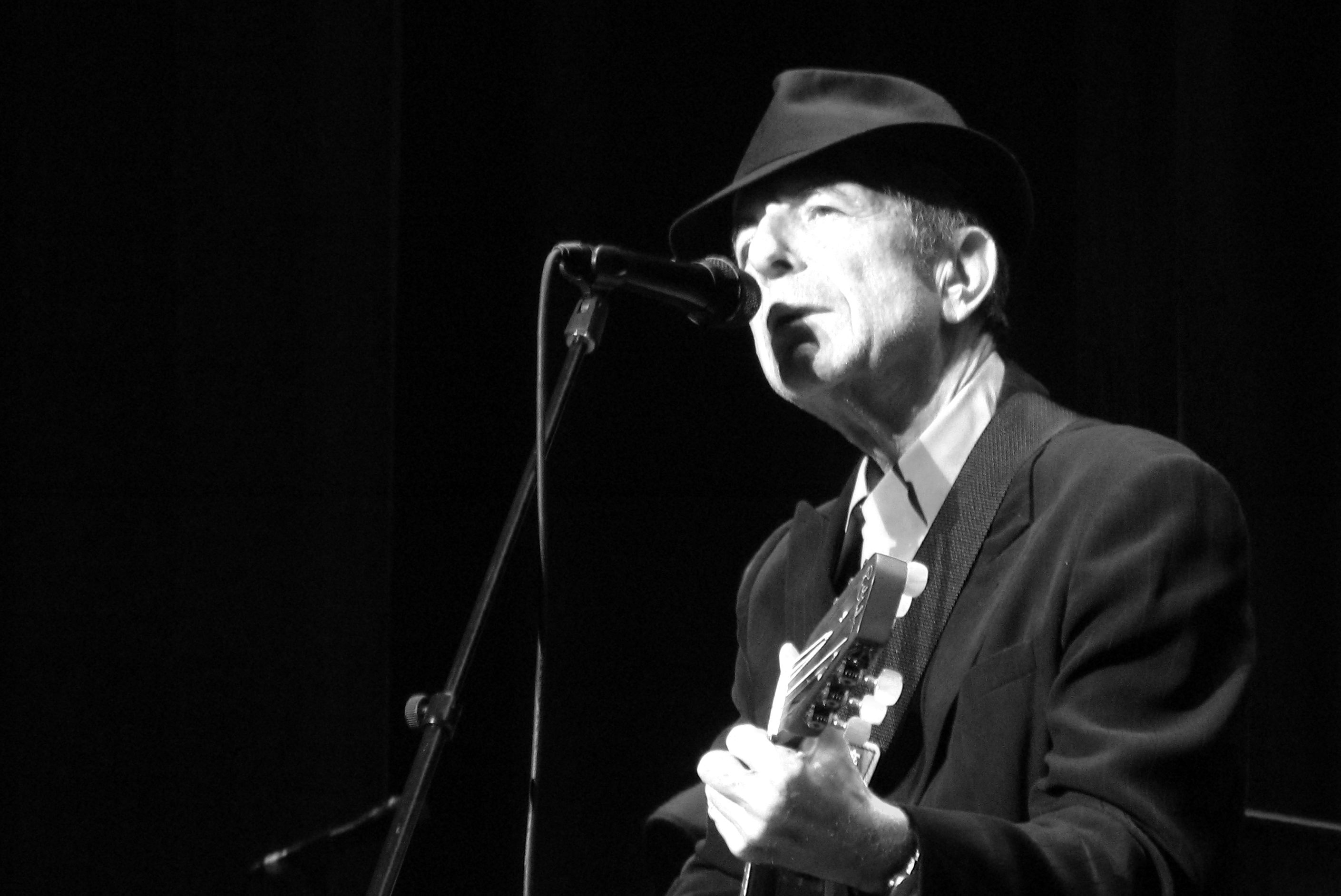 What was once a fruitful friendship between executives from Cuadrilla and the British Geological Survey may have been hurt in June of last year when the shale gas developer backed out of plans to see celebrated singer songwriter Leonard Cohen at the O2 Arena.
In the months prior, everything was going so well; the Cuadrilla exec had invited his BGS buddy for a beer in March after venting his frustration at the number of Environmental Impact Assessments he had to deal with before he could drill Lancashire shale (required by the Environment Agency).
They had even teamed up in March to try and set up an "immersion experience" with Durham University designed to educate journalists about shale gas.
Going by the email exchanges, in which the names are redacted, these star-crossed friends from a drilling company and a public body tasked with providing impartial advice to the government on matters safety and drilling shared frustration with the media's handling of fracking issue.
Together they discussed steps to address alleged misinformation in the public discourse, from the aforementioned media event to publishing corrections.
Here are the highlights of that (maybe) brief but (maybe) meaningful relationship.
We'll always have Durham
On the 5th of March 2013, someone from Cuadrilla authored an email addressed to multiple individuals working at the British Geological Survey and Durham University.
In it, Mr Cuadrilla (as he will hereforth be referred to) pitched "a kind of immersion experience for journalists" that would use the media interest in shale as a draw to inform the press of need-to-know geology.
He offered to "stump up a fund from several sources to defray the costs" though maintained that the whole thing would be "non-commercial" with "no Cuadrillans in the room".
Perhaps Mr Cuadrilla had been reading the Centrica emails that the Guardian published a month earlier which said: "Our polling shows academics are the most trusted sources of information to the public, so we are looking at ways to work with the academic community to present the scientific facts around shale."
Though the BGS and Durham were receptive to the idea, and suggested it both be held at the Science Media Centre in London and coordinated with the release of key shale resource data, the immersion event never did come to fruition.
Professor Richard Davies from Durham was, however, called upon for the release of the BGS shale data on June 27, pleading for further research before any action was taken or assumptions made.
The almost-was media event may have been prompted by an exchange between Mr Cuadrilla and his BGS buddy about stories which, they feared, exaggerated the potential of shale gas.
Excessive environmental impact assessments
In March, Mr Cuadrilla confessed to his BGS companion that his company was being inundated with environmental impact assessments for the Lancashire shale, much to his consternation.
The email read: "We have basically been slapped with planning EIA after planning EIA just to drill a well. Unfortunately this means we won't be getting any new core for you to look at until 2014, sad I know."
In a press release just days later, Cuadrilla reaffirmed their commitment to EIAs: "As we continue our exploration programme Cuadrilla proposes to broaden and deepen the scope of both community consultation and environmental risk assessment by completing a full Environmental Impact Assessment for each exploration well site where we seek planning consent for drilling."
The Curse of Cohen
And then came the dreaded days of July 1 and 2, in which Mr Cuadrilla pulled out of plans with Mr BGS to see Leonard Cohen in concert.
The BGS executive wrote in an email: "A def def yes for Leonard? If so I'll get tix this week."
In response, Mr Cuadrilla wrote: "I'd better skip Leonard 50/50 chance I'll be away."
And that was that. There's not actually anything to suggest this concert cancellation did anything to harm their friendly relationship. But wouldn't you be disappointed, maybe even enraged, if your friend wouldn't see Leonard Cohen with you?