UK government continues carbon tax freeze after 'security of supply' meeting with energy execs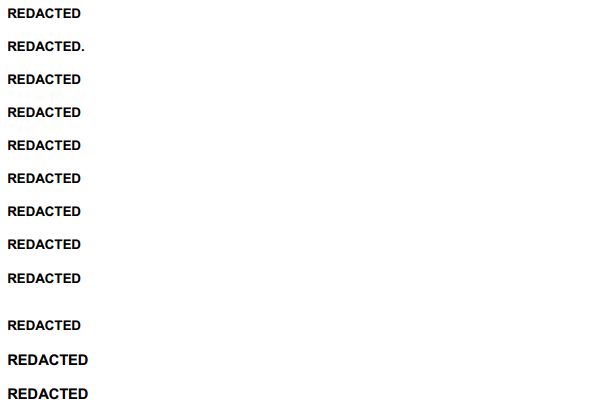 Another heavily-redacted FOI disclosure reveals that the government chose to scrap its long-proposed rise of the carbon price floor following meetings with major energy suppliers from which concerns emerged that the measure could hurt the country's coal industry.
Or at least we think that's what it reveals, but there are an awful lot of redactions in the provided documents.
When the government froze the CPF in its 2014 budget, egged on by the coal industry's coalition CoalPro, it was the conclusion of a months-long move to discontinue the signature government policy that would have forced energy suppliers to pay ever-greater tax on carbon emissions.
In January, Her Majesty's Treasury left meetings with Big 6 bigwigs from Eon, RWE and Centrica, crowing about both "the impacts on generation mix, specifically coal and gas" and "the issues on security of supply," according to emails disclosed to Unearthed via Freedom of Information.
The details of these impacts and issues, however, are largely redacted in what is becoming a trend for the government's FOI's — a recent investigation outlined the extent to which the government was censoring fracking's social impacts.
Here's what we've learned:
REDACTED, now with even more redactions
Like an unnecessary sequel to a bad blockbuster film, the government have provided yet another Freedom of Information disclosure seriously lacking in information.
Of the 16 emails Unearthed was supplied in response to its query about the abolition of a once-integral energy policy, four were littered with redactions – the vital four, no less.
In an email dated 10 February, the REDACTED author makes reference to results from a industry revenue projection model that prompted concerns over the CPF's potential impacts on generation mix. What was actually found, however, was nine-times REDACTED.
It seemed this remained a hot topic in Whitehall – though we'll never know for sure. A March email from the Treasury to other branches of government simply reads:
Thanks for meeting yesterday to talk through the security of supply impacts of changes to the CPF. REDACTED REDACTED REDACTED REDACTED REDACTED REDACTED REDACTED REDACTED REDACTED REDACTED REDACTED REDACTED REDACTED REDACTED
REDACTED REDACTED REDACTED REDACTED REDACTED REDACTED REDACTED REDACTED REDACTED REDACTED REDACTED REDACTED REDACTED REDACTED REDACTED REDACTED REDACTED REDACTED REDACTED REDACTED REDACTED REDACTED
Best regards,
That's 36 redactions in place of one of the key reasons why the government was suddenly not so keen raising the carbon price floor.
What's the point of Freedom of Information if you don't often get any information?
DECC explained the glut of redactions as falling within the scope of "internal communications between government departments," "commercial information," and more general data protection statutes.
The government scrapped a policy designed to limit coal — so as not to limit coal
Raising the CPF was going to hit coal plant finances pretty badly. Indeed, that was the point back when the coalition was the "greenest government ever".
An escalating carbon tax would have prompted a move from coal to gas, and may have even led to the closure of coal power plants.
However, this became increasingly at odds with government policy with ministers apparently lobbying to to keep open RWE's especially polluting Aberthaw plant, taking coal off the grid doesn't seem to be on the agenda.
That's where concerns come in over "generation mix, and specifically coal and gas".
In its January meetings with energy industry players, the Treasury likely discovered that suppliers had plans to close coal plants should the CPF continue to rise. It's also where the "issues on security of supply" come in.
The industry has long held that the country's energy security would be jeopardised if coal plants are closed.