Essar Group: Indian energy giant caught in £280m tax evasion scandal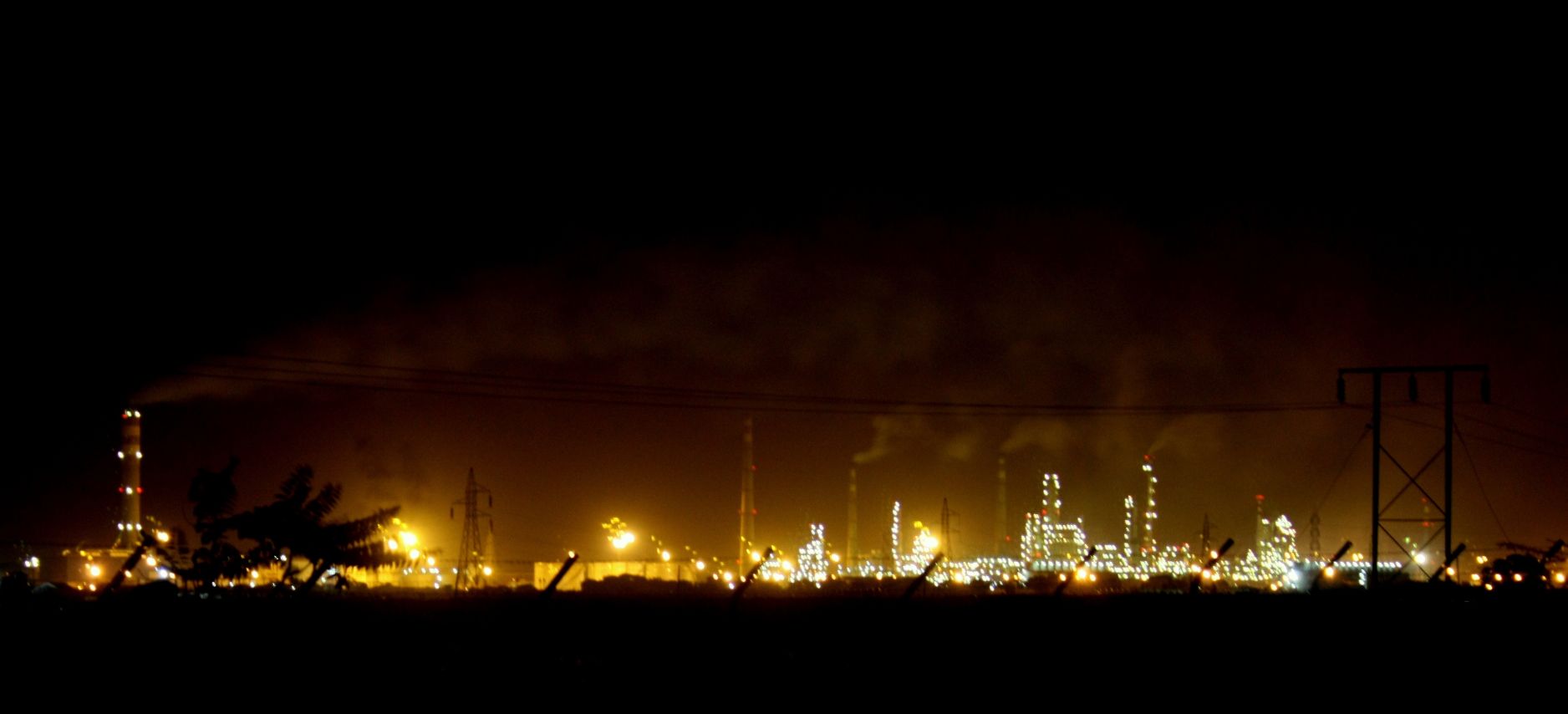 Indian tax authorities have accused the Essar energy empire of stashing away hundreds of millions of pounds in offshore accounts to evade paying tax.
The company has firmly denied the claims.
Essar Energy – which is privately owned but registered in London – is a key player in India's scandal-hit coal sector. The global industry argues that coal is vital to sustainable development in countries like India — in part because it boosts revenues.
In a notice issued last week, reported in the Indian press, the Directorate of Revenue Intelligence (DRI) alleged that the Essar Group had intentionally misinvoiced its international trading partners in order to siphon large sums of money abroad.
Using a complex web of subsidiaries, shell corporations and Cayman Islands-based accounts, it's suspected that the brothers Ruia – who together manage and own the group – were able to hide from the Indian government Rs 2,601 crore (equivalent to around £282 million).
The means of moving money from one country to another through the intentional misvaluation of imports/exports. The corrective cash is often sent via third party companies that can cling to tax haven secrecy standards.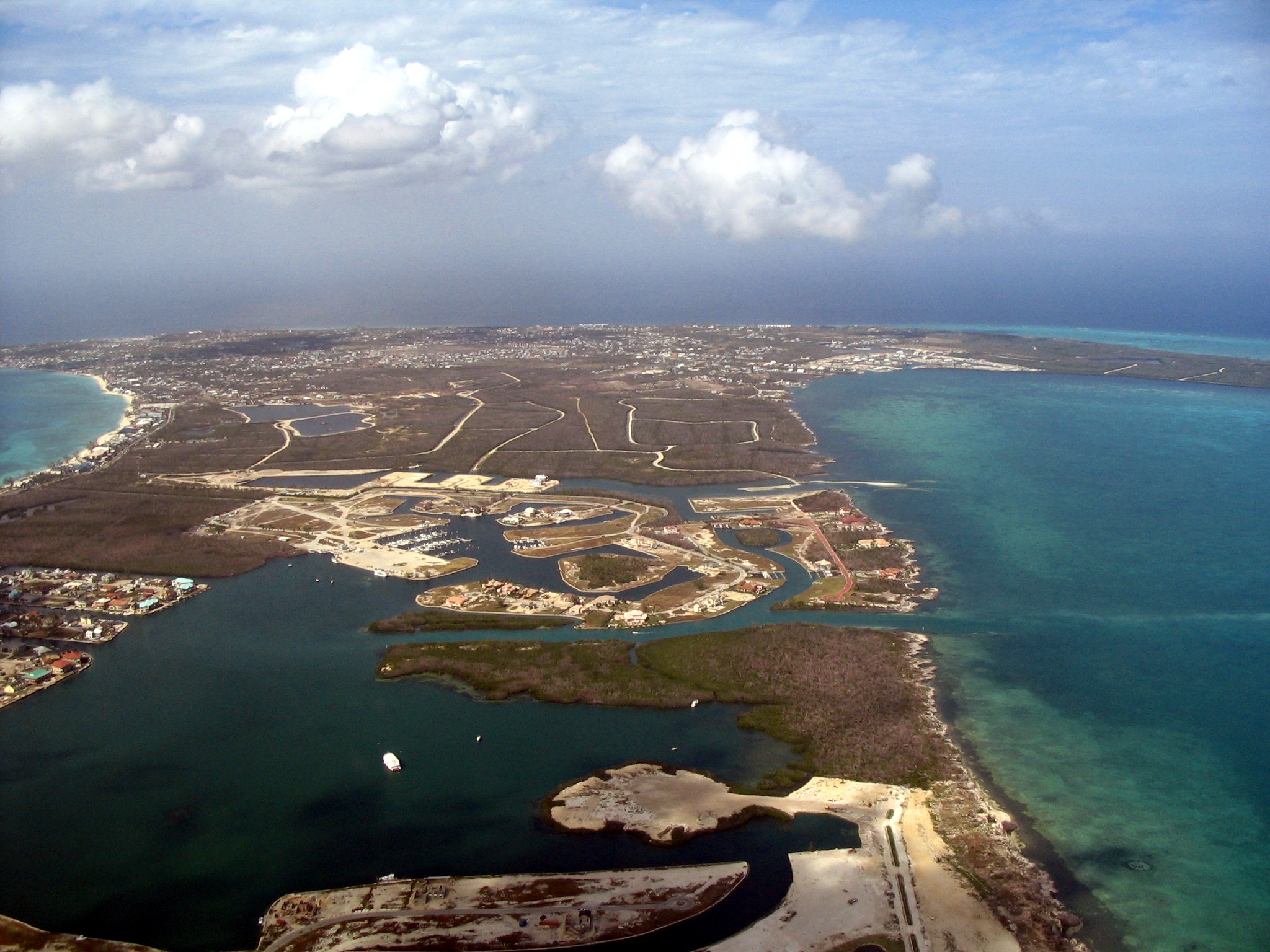 The Ruias allegedly over-invoiced by 90% equipment imported from Europe, China and South Korea, using United Arab Emirates-firm Global Supplies to divert payments to offshore bank accounts.
The three Essar subsidiaries named by the DRI – Power, Oil and Projects – use Global Supplies to manage import operations, and the DRI said it too must have been complicit in the tax-evasion scheme.
The notice read: "It appears that no prudent importer knowing who the original supplier was would pay such a large amount over and above the invoice value expected by way of deliberate design."
If Essar Power was engaged in over-invoicing for equipment, it would also mean that the group may have been able to over-charge consumers for electricity; the regulated tariff Essar Power is allowed to charge may have been inflated because it misrepresented its fixed costs.
The Essar Group has rejected the claims, with a spokesperson telling India's Financial Express: "We have not indulged in any wrongdoing and have duly complied with applicable laws for importing the capital goods."
Complex structure and 'lack of clarity'
Here's a look at Essar Group's complicated corporate structure: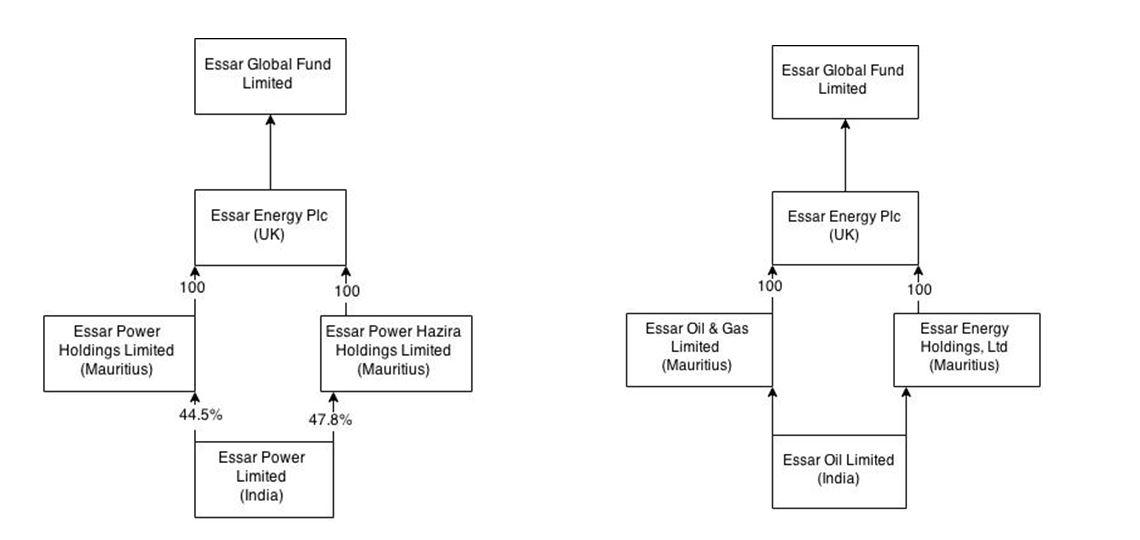 As detailed by Essar reports here and here
Essar Oil: 27% of company is held by public shareholders
The company is ultimately run by Essar Global Fund Limited (EGFL), a Cayman Islands-based backer that the Ruia family control via a series of trusts and holding firms.
According to an investigation by Greenpeace India, EGFL is the holding company for more than fifty subsidiaries based in secrecy jurisdictions including Mauritius, Jersey and the British Virgin Islands.
In 2010, as it was listing on the London Stock Exchange, Essar's own financial advisers JP Morgan warned investors of a "lack of clarity on the flow of funds between the UK unit and its Indian subsidiaries".
UK investor groups have also pointed out that board members at every level likely lack autonomy due to close ties to the Ruias owners  — including some who are family members.
The company is still registered in London, but delisted last year.
Fellow Indian energy giant Adani was last year served with a similar DRI notice, which claimed it had evaded tax on R 5,500 crore (equivalent to £550 million at today's exchange rate).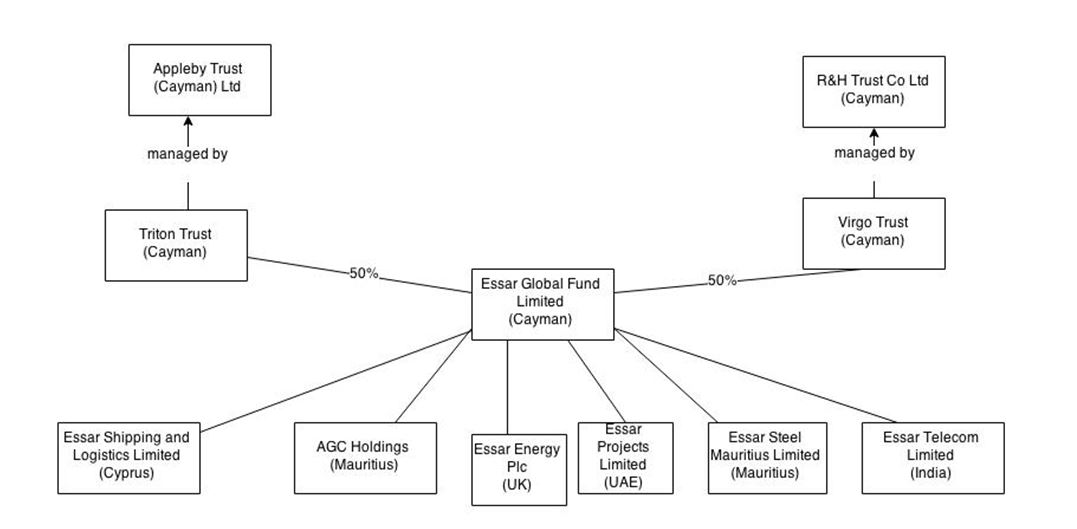 As detailed in Essar reports from 2012-2014
As recently as 2012, when the company was charged with a criminal conspiracy in connection with the 2G spectrum allocation, Essar officials admitted to sending bank loan money to offshore companies and accounts — though they said it was to manage cash flow and liquidity.
The brothers' close relationship with Indian politicians has also come under scrutiny, with Transport Minister Nitin Gadkari and his family a guest on the family's 280ft luxury yacht (called Sunrays) in the French Riviera.
Essar has been accused of reserving jobs at the company for family and friends of high-profile ministers, with one leaked email exchange from July 2013 revealing that the then-Coal Minister Sriprakash Jaiswal had "repeatedly" pressured the company to recruit three people.
Last month the Indian government banned strip mining in the Mahan forest, a block that the company was looking to mine to feed its nearby 1200MW power plant. The company will now have to source coal from more distant mines.