Gatwick oil: What you need to know about UK Oil and Gas Investments (UKOG)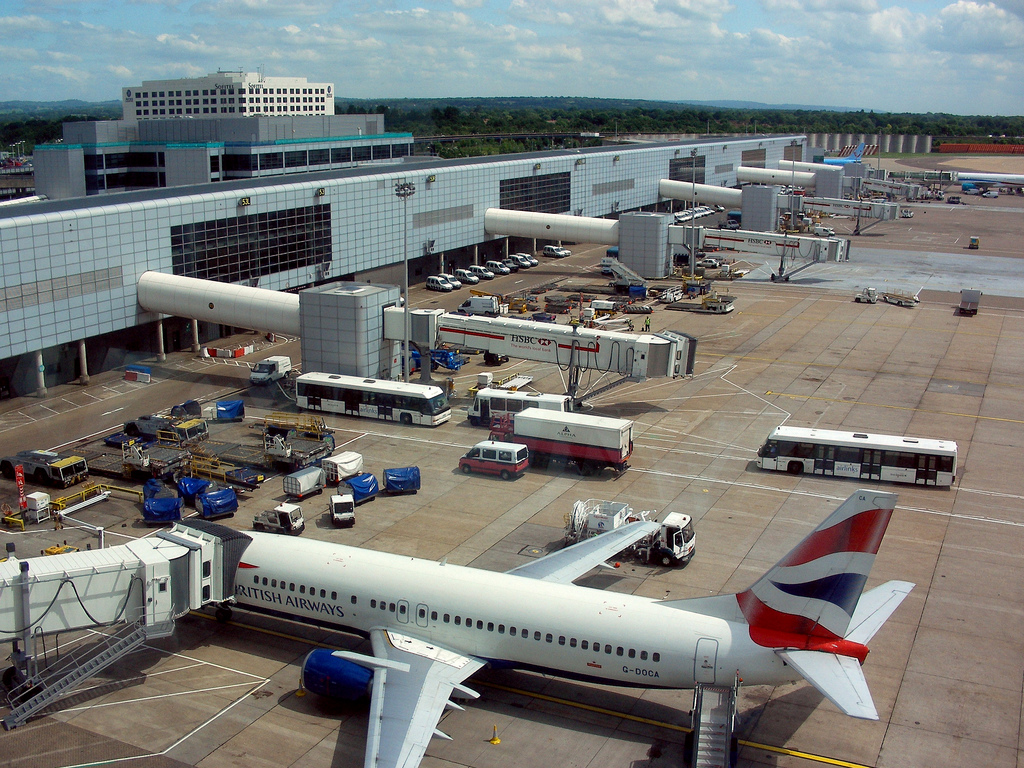 There are oil reserves equivalent to 100 billion barrels near Gatwick airport, according to the oil exploration company that owns the licence to drill.
UK Oil & Gas Investments (UKOG) told the London stock exchange this morning that the Horse Hill well in the Weald Basin has around 158 million oil barrels per square mile — the largest onshore find in 30 years, chief executive Stephen Sanderson told the BBC.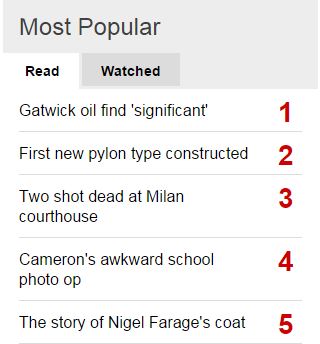 Seeing as the story is 'most read' on the BBC, and has launched UKOG shares sky-high (they were up more than 200% by midday), it's probably worth looking at the company behind the claims.
1) Their statements are a little vague
The statement came with, what the FT described as, "the standard caveat", namely that the oil "should not be considered as either contingent or prospective resources or reserves".
That is to say the company is not banking on being able to extract that amount of oil, or any particular fraction of it, from the region.
There is also, as the FT observes, some confusion over the details.
UKOG said it has a 20% stake in the site, when an LSX statement last month had its interest at 30%. We've asked UKOG to clarify this, and will update with its response.
2) They are quite small
According to the most recent filings at Companies House, the firm has 3 employees and a turnover of £7,000.
That doesn't mean they are cheap though. Directors renumeration increased from £13,000 in 2013 to £472,000 last year, likely contributing to its pre-tax loss of £907,000.
They have cash in the bank, but they are not exactly a big player in the oil and gas world.
3) Their chairman has made bold claims before
Given that the firm is not promising investors a resource or a reserve, the credibility of their geological analysis matters.
The company's chairman, and 5% shareholder, David Lenigas is also "Executive Chairman of Rare Earth Minerals Plc, and AfriAg Plc, and a director on various other AIM listed companies," according to the firm — but is not a favourite of the financial press.
With 16 current directorships in the UK alone, the Australian has been dubbed a 'serial entrepreneur'.
Neil Hume, commodities editor at the FT, is unconvinced by news of the lucrative UKOG discovery, tweeting that Lenigas is "up to his old tricks".
Dave Lenigas up to his old tricks. Claims to have found 158m barrels of oil per square mile under the Weald. As if – http://t.co/FYPBMHetOx

— Neil Hume (@humenm) April 9, 2015
Another sceptic is Richard Fletcher, business editor at the Times, who rhetorically asked Twitter if anyone at the BBC had googled the UKOG chairman before giving him such prominence.
Did anyone on @BBCr4today actually google David Lenigas before giving his oil find near Gatwick such prominence this morning?

— Richard Fletcher (@fletcherr) April 9, 2015
Y'see, Lenigas has history.
Back in 2009, Zimbabwe-focused investment firm LonZim was caught buying 60 million shares in industrial company Lonrho without telling the market, which isn't allowed.
Lenigas was chairman of LonZim and executive chairman of Lonrho, and the FT referred to him as their "leading light".
Trading was suspended, one exec resigned because he wasn't told of the arrangement, and a couple of years later LonZim rebranded as Cambria Africa.
And in 2013, with his exploration company Leni Gas & Oil (LGO), the man who now owns billions of oil barrels in the garden of England sued Mediterranean Oil & Gas over a dodgy deal — and lost.
LGO sold its 10% stake in a Maltese exploration block for fraction of its value, but it turns out Lenigas was clutching at straws, having been found emailing about his intention to 'dump the deal'.
We've called/emailed UKOG for a comment, and will update with its response.