Look how many people air pollution is killing around the world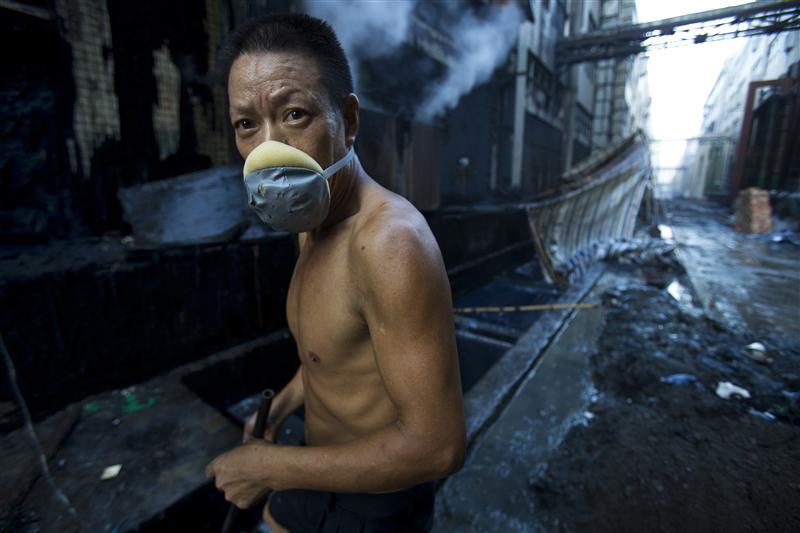 A study published last month by some scientists at Berkeley said air pollution in China causes 4,000 deaths a day.
But that's just the tip of the iceberg — air pollution is killing thousands more around the world.
No country has anywhere near as many deaths-by-pollution as China, but figures from the last comprehensive air pollution analysis show how global the problem is.
In 2012, the US Institute for Health Metrics and Evaluation (IHME) published detailed data on air pollution deaths around the world, broken down by country.
It estimated that pollution (mainly from coal and car fumes) causes 9,220 deaths a day.
And it said Chinese air pollution, in particular, had a 3,500 daily death count. The 500 death difference between IHME and Berkeley's findings is probably because China has been collecting and publishing more air pollution data than it used to.
Using the IHME stats, I've made a few graphs that show how many people are dying and where.
India's killer air pollution is catching up with China
Right behind China is India, where the urban pollution is now way worse than in Beijing.
The number of pollution deaths in India is probably much higher today than the 1,903 figure worked out using 2010 stats.
The dropoff after India may be much bigger, but the EU, US and the African continent still have hundreds dying every single day because of unhealthy air.
UK pollution among the deadliest in Europe
Looking a little closer at that EU number, it's in Germany where the most people are dying of dirty air — and that's probably down to its enormous coal and lignite sector.
In an attempt to clean up its emissions, the German government is introducing plans to mothball a bunch of coal plants — but will pay providers to keep them ready to restart in case of an energy shortage.
The notorious Poland coal-fired pollution kills an estimated 68 people a day.
And Britain is right around there as well, with 66 people dying every day because of pollution. Don't forget that the UK government is actively trying to weaken European air quality standards.
A global problem, an Asian epidemic
That's what you get when you group together China and India.
The two most populated countries in the world account for more than half of the world's pollution deaths — an astonishing 5,412 a day.
But Europe represents a pretty big chunk of the death pie as well. And don't let the US off the hook either.
All this is a roundabout way of showing that air pollution is not just killing people in China — people are dying all over the place.