Everything you need to know about coal in Europe — in one map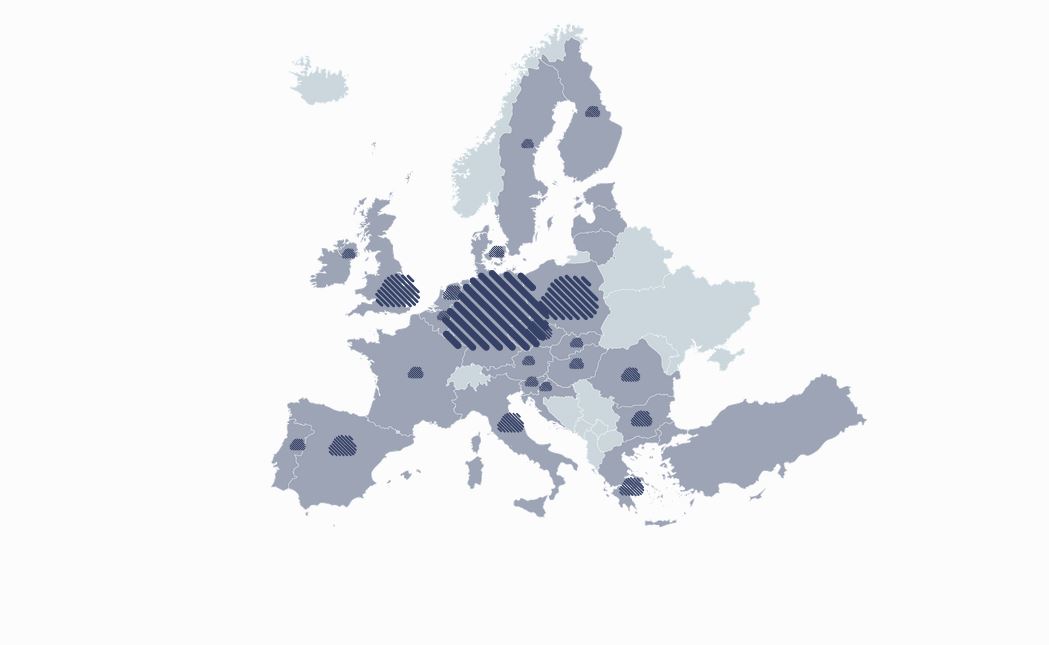 There's this nifty new map from the folks at Climate Action Network Europe that tells you everything you need to know about the European continent's coal conundrum.
The European Coal Map has 8 versions which visualise coal greenhouse gas emissions, coal pollution, coal plants, coal plants in the pipeline, where the money comes from, where the wars are being waged, what renewables are doing, and what governments are doing.
If you have a few minutes, visit the site and have a play with it.
If you're short of time, here's five key takeaways:
1. Germany, Poland and UK are the biggest coal emissions offenders
In that order, those three produce the most coal-fired greenhouse gases in the EU.
In 2014 German coal power plants were responsible for 255 million tonnes carbon dioxide emissions, Polish plants 129 million and UK plants 87 million.
As an aside, coal power stations account for 17% of greenhouse gas emissions in the EU.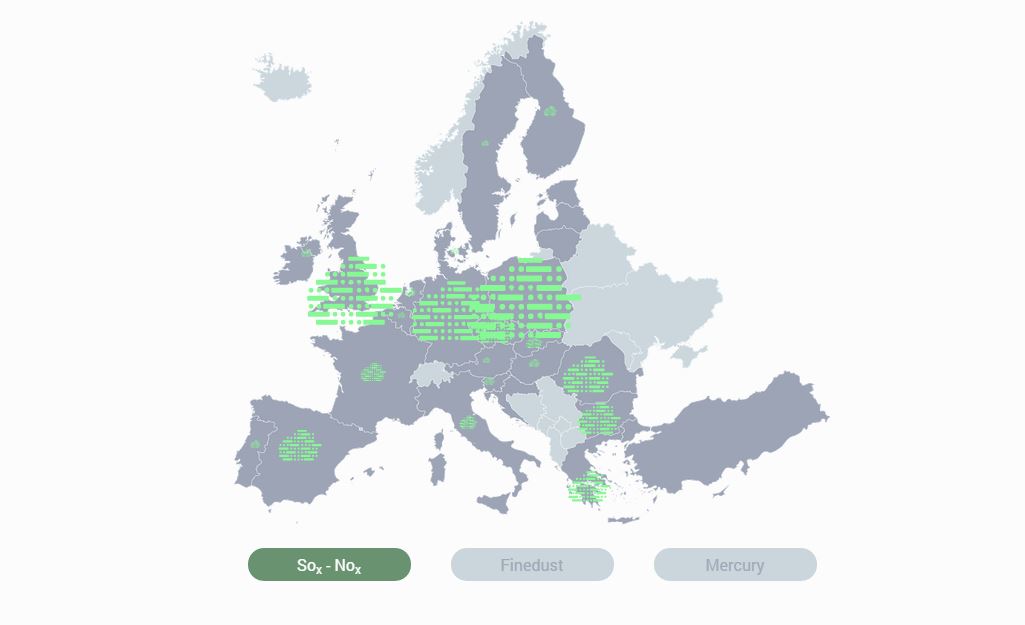 2. UK spends up to £7 billion on coal pollution deaths — but wants weaker standards
Not only does pollution from coal plants make millions of people sick, but the combination of sulphur oxides, nitrogen oxides, fine dust and mercury causes thousands of premature deaths a year — around 23,000.
These power plant pollutants, which can cause all kinds of heart and respiratory ailments, will soon be regulated by an EU law called BREF.
But government officials from the UK, where the mortality costs of coal pollution range from £2.5 to £7 billion a year*, have been lobbying hard to weaken the already weak standards.
To be properly outraged about BREF, read our series of stories.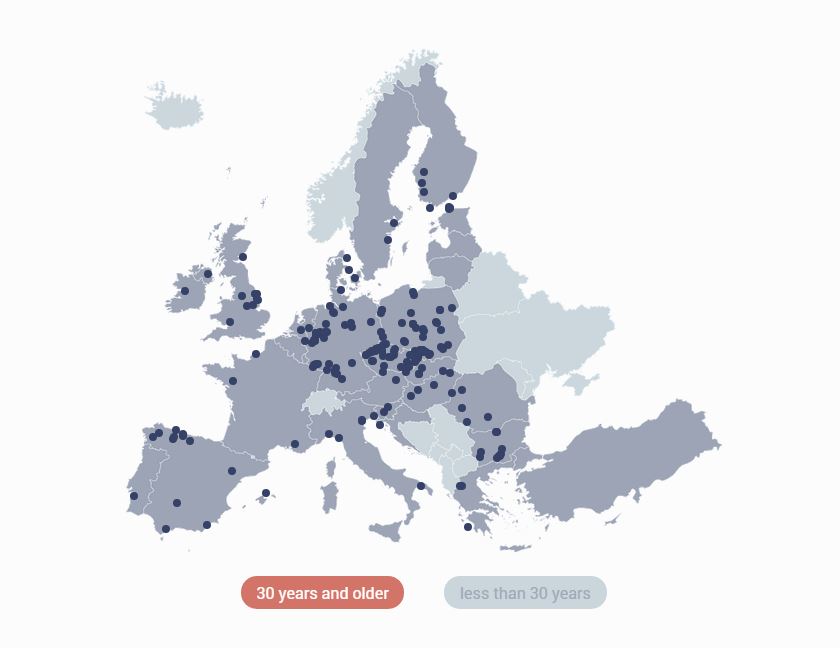 3. Three quarters of EU coal power plants are old
There around 280 coal power plants still operation across the European Union of which 200 have been around for longer than 30 years — that's more than 70%.
These geriatric coal power plants are more inefficient and polluting.
Germany, with the largest coal power capacity, has the most new coal plants and – along with Poland – an enormous number of old ones.
The UK, Spain and France don't have any new ones; their fleets are comprised exclusively of 'old' plants.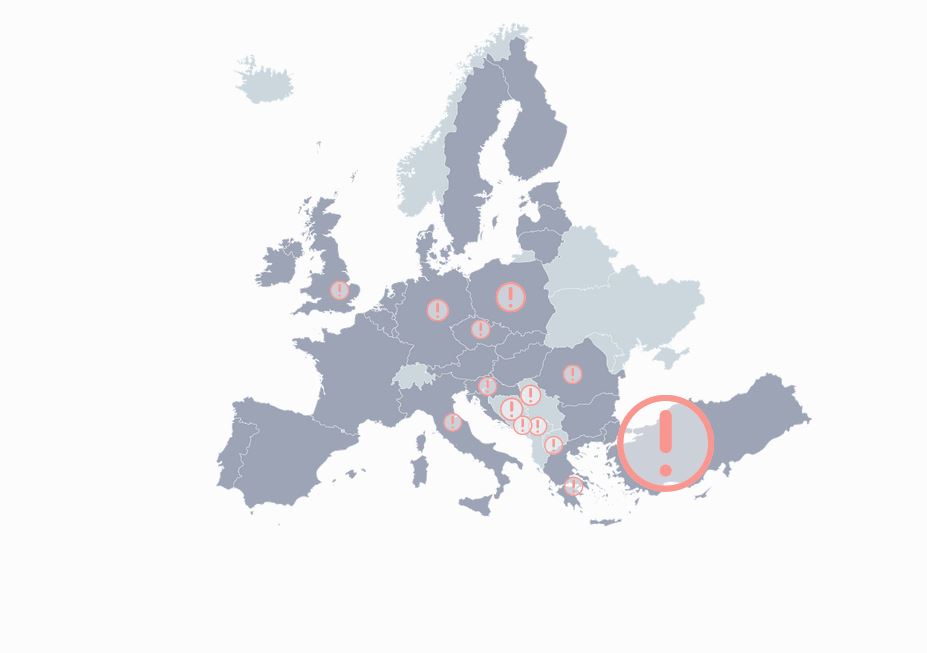 4. Turkey plans on building loads of new coal plants
As Western Europe starts phasing coal out, the Balkans and especially Turkey is have big plans for big coal projects.
According to updated data from CoalSwarm and Sierra Club, for every proposed coal project in Europe that goes ahead, seven are cancelled.
Aside from a few in-the-works in Germany, Poland and the UK, very few plants are being greenlit by the EU 22.
But there's a coal boom out east, with 75 plants (+ an estimated 11.8 billion tonnes of CO2) in the pipeline in Turkey and 17 new projects in the Western Balkans (mostly Bosnia).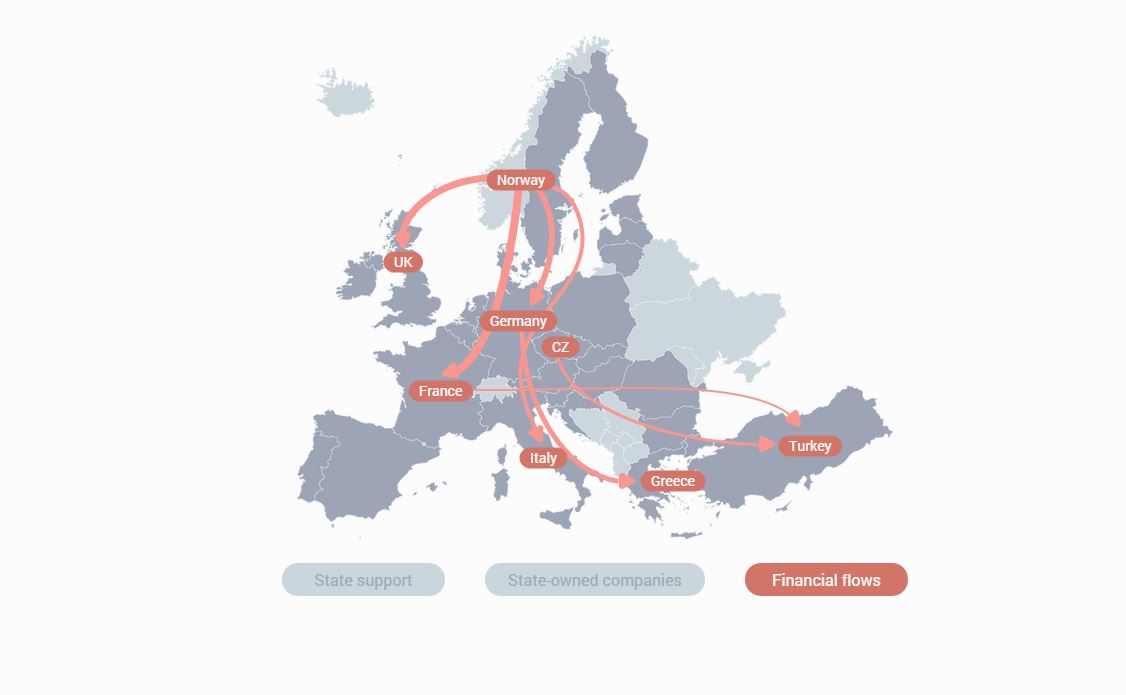 5. Spanish government has spent €22 billion on coal
In what may have been a violation of WTO and EU state aid rules, the Spanish government spent €22 billion on local coal mines from 1992 to 2014 — and it may even double current subsidies.
The figures are even bigger in Germany, which gave around €30 billion over 12 years — but everything's bigger over there and it can't always be about Germany
From the fancy 'financial flows' map, it looks like Norway's £900 billion sovereign wealth fund (which says it will divest of coal) has sent money to nearly every coal country on the continent.
Meanwhile Turkey's coal boom is getting cash from French banks and Czech agencies.
* Because this stat can be confusing, here is the raw data from CANE: