UK public supports renewables (they just don't know it)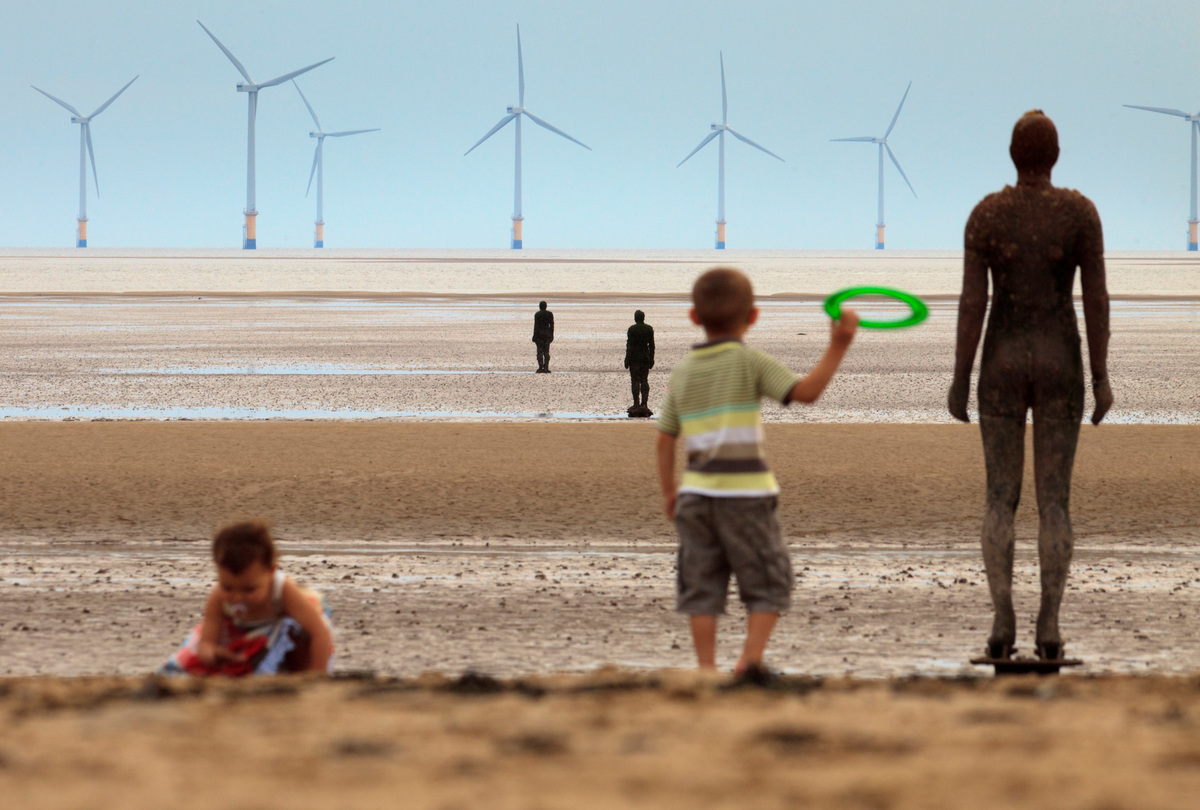 Public opinion is a fickle thing. Most of the time even the public has no idea what the public is thinking.
A new survey shows that even though more than three quarters of the British public supports renewable energy according to the government, less than 10% think that more than three quarters of the British public supports renewables. Confused? So is everyone, apparently.
Essentially the survey reveals that even if an individual supports renewable energy themselves, they generally believe that renewables are unpopular with everyone else.
This crisis of confidence in each other's commitment to clean energy was uncovered in a new poll from the Energy and Climate Intelligence Unit (ECIU), which set out to chart changes in public understanding on energy and climate issues. The survey also shows that only 16% of Britons are aware that 'almost all' scientists believe climate change to be caused by human activity.
Renewables support
The ECIU, a self-described "non-profit organisation supporting informed debate on energy and climate change issues in the UK", conducted an identical survey this time last year, and has found a slight increase in awareness of public support for renewables. In 2014, 5% thought that three quarters of us were pro-renewables; this year, 9% think so.
Whilst the increase is certainly positive, the percentage is still worryingly low. Why do we assume that renewables are less popular than they are?
Robin Lustig, journalist and broadcaster who presented BBC Radio Four's The World Tonight and now sits on the ECIU's Advisory Board, suggests that a misleadingly negative narrative rolled out by the media is to blame for our collective lack of confidence in each other's clean energy opinions: "there are still too many articles and programmes suggesting that climate science is discredited or that the public hate renewable energy."
Did you know that BBC + ITV broadcast more news items on Madeleine McCann in 2014 than on all environmental issues together?#WakeUpBBC

— GeorgeMonbiot (@GeorgeMonbiot) September 30, 2015
We should also question if the upward trend suggested in the survey will continue if the UK government persists in sending such mixed messages about its own support for renewable energy. The Conservatives' proposed cuts to the solar feed-in-tariff, reduction in support for onshore wind and rejection of significant offshore wind farms have not only confused Al Gore, but could undo the gains shown in the ECIU survey over the past year in awareness of renewables support.
The stat that more than 75% of Britons support renewables comes from the Department of Energy and Climate Change's (DECC) Public Attitude Tracker published in August 2015. It's the same report that revealed widespread opposition to fracking, reporting this glowing testimonial in favour of the controversial natural gas extraction process: "the only group to be more supportive are those that haven't heard of fracking".
Climate change science
The survey also revealed that 16% of us know that 'almost all' climate scientists believe climate change is caused by human activity. Yet again, there is a discrepancy between people's personal opinions and what they perceive to be the beliefs of others. 59% of British adults believe that climate change is happening and is mainly caused by human activity. They just don't think that all the scientists have realised yet.
In 2014, just 11% were aware of the near total scientific consensus on anthropogenic climate change, so the numbers have shuffled up over the past year, but again the percentage is very low.
A much more encouraging statistic is the percentage of the public that think either 'a majority' or 'almost all' scientists believe climate change is manmade: 61%, which more closely matches the public's own views on the matter.
A challenge to opinion leaders
The Earl of Selborne, a Conservative peer who chairs the House of Lords Select Committee for Science and Technology and sits on the Advisory Board of the ECIU, points out that in spite of the small increases in public awareness of renewables support, there is still "a substantial gap between perception and reality". The Earl suggests that responsibility for closing that gap lies with "opinion leaders, notably in politics", who must work to communicate more clearly on energy and climate change matters.
Shadow Energy Secretary Lisa Nandy delivered a speech on Labour's plans for UK energy and global climate policy yesterday at the Labour Party Conference in Brighton, setting out her and Jeremy Corbyn's vision for a transition to renewable energy and a 'democratised' energy sector. When it comes to renewables support, widespread community-based clean energy generation, if it does happen, would no doubt help to close the gap between perception and reality. Perhaps the Earl of Selborne could recommend something along these lines to his own party.