Tory energy policy in tatters as solar firms collapse due to renewables subsidies cuts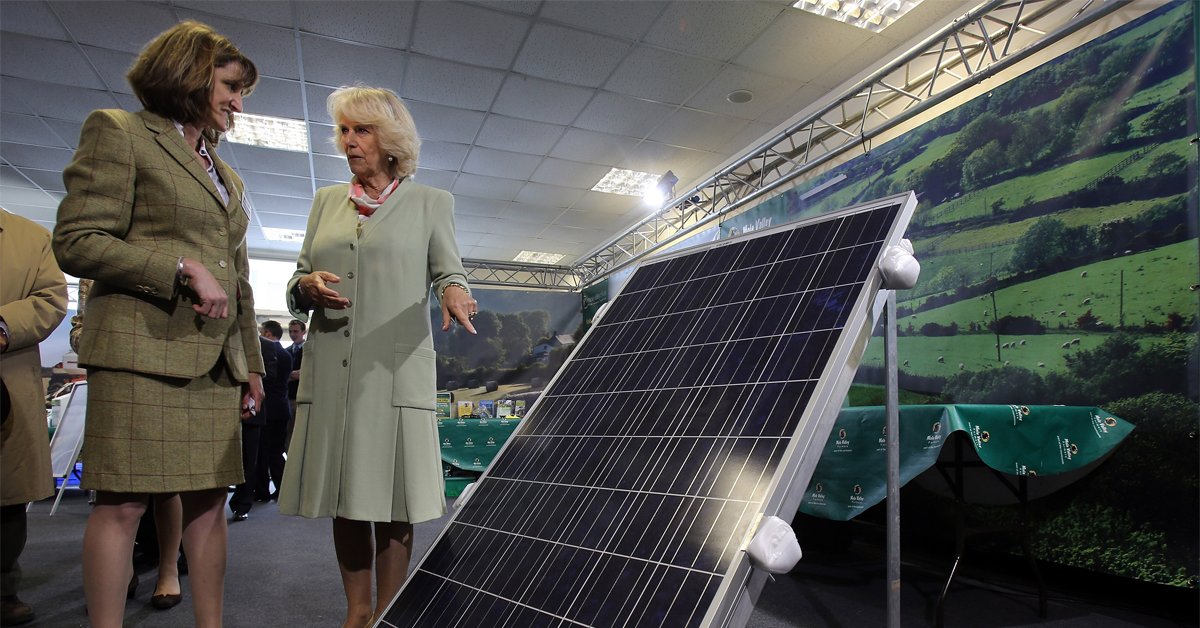 Hundreds of UK solar jobs have been lost this week after two major firms collapsed because of the government's 'draconian energy policies'.
US solar energy giant SunEdison sold its UK business Mark Group back to management because it claims cuts to renewables subsidies "will essentially eliminate the solar PV market in the UK".
The Leicester-based Mark Group promptly entered administration and nearly 1,000 jobs were lost as a result.
Climate Energy, another UK renewables firm, has also gone bust due to cuts to the Feed-in-Tariff solar subsidy — and nearly 100 jobs there are under threat.
In a statement sent to Unearthed on Wednesday night, SunEdison slammed the Department of Energy and Climate Change (DECC) for its U-turn on the 'rooftop solar revolution'.
"We are extremely disappointed that the draconian policy proposals made by the government in August will essentially eliminate the solar PV market in the UK and have made our plans unviable"
The company said in a business conference call on Wednesday that it intends to "de-emphasise its presence in the UK" rather than exit outright.
According to the site Solar Power Portal, which covered the conference call, SunEdison claims to have invested up to £400 million in the UK.
Reports of the sale came just hours after Prime Minister David Cameron boasted that the country has received "more foreign investment flooding into our country than anywhere else in Europe" in a speech at the Conservative party conference.
Earlier in the week Conservative energy minister Andrea Leadsom indicated the subsidy had harmed confidence in the sector.
Interesting – first time I think @DECCgovuk has admitted that renewable subsidy cuts have hit investor confidence… https://t.co/f4zstEfd1T

— Emily Gosden (@emilygosden) October 6, 2015
New onshore wind now UK's cheapest energy source
The news comes as further blow to the Conservative government's energy policy after Bloomberg released analysis earlier this week which showed that new onshore wind farms offer the cheapest form of energy generation in the UK.
The Conservatives have made scrapping plans for new turbines and ending state subsidies for new onshore wind projects a flagship energy policy since coming to power in May.
The Bloomberg New Energy Finance (BNEF) report shows that onshore wind costs $85 (or £55) per megawatt hour (MWh), making it cheaper than both coal and natural gas, which are both priced at $115 per MWh.
Industry has also been critical of Tory energy plans since the majority Conservative government was formed in May.
Last month, a report by financial consultancy EY said the government's policies on renewable energy threatened to undermine investor confidence in fracking and nuclear projects, as well as in the green sector.
In a strongly worded report, the firm said the Conservatives had sentenced the renewables industry to "death by a thousand cuts".
The price of wind has fallen from $108 per MWh just 12 months ago, according to the analysis, which also suggests that the cost of renewable energy is decreasing across the world.
"Wind is now the cheapest technology in the UK and this means that old rules of thumb, such as 'renewables are expensive' or 'unreliable', need to be updated," said Seb Henbest, Head of Europe for BNEF.
"Some people still think that wind or other renewables are a luxury that we cannot afford in difficult economic times but costs have been falling fast and they are now competitive (to a greater or lesser extent) worldwide."
This piece has been updated to include the mass lay-offs at Mark Group and Climate Energy as a result of SunEdison move, which was confirmed exclusively by Unearthed