Comment: Batteries — why you should believe the hype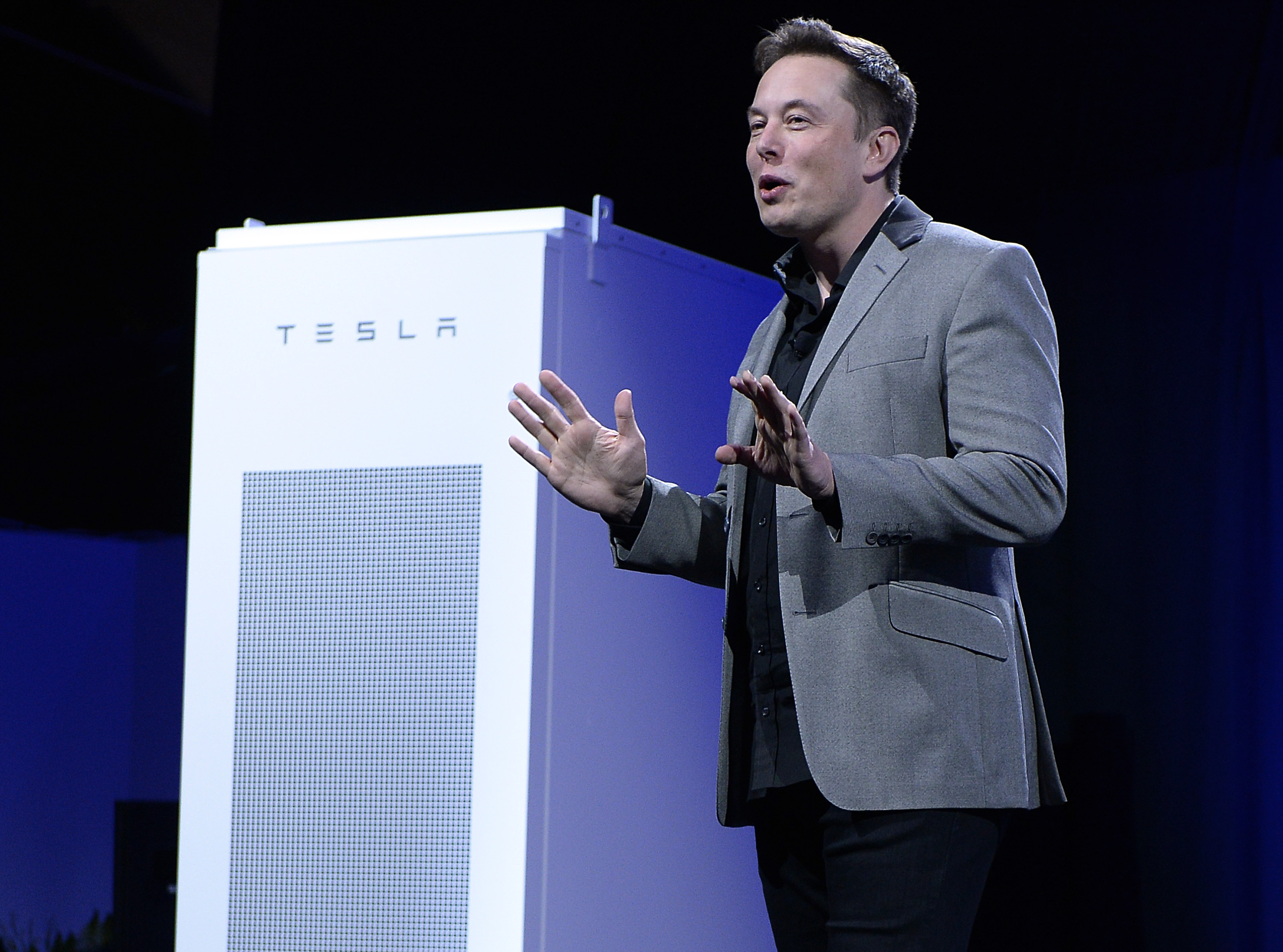 We've all heard the usual complaints about renewable energy's intermittency problem: the sun doesn't always shine, the wind doesn't always blow.
But this ignores one of the biggest technological developments of our climate-stressed times: storage.
Big battery storage is taking off stateside, and not just because of renewables, but also because grids want ways to hold onto energy to be deployed at peak times – without having to build big expensive power plants.
There are a bunch of ways to store energy – from hydrogen fuel cells to pumped hydro – but it's the lithium-ion battery that's winning the market, turning both commercial and residential buildings into power-providers.
Tesla's takeover – the Powerwall and the Powerpack
In May 2015, energy storage really took off – along with Tesla's share price.
CEO Elon Musk, the enigmatic space-exploring inventor of PayPal, announced the company's first foray into the home storage market: the Powerwall.
The size of a boiler or a small fridge, this $3,500 wall-mounted home battery lets you store power from your roof-mounted solar panels – or buy it from the grid at night when it's cheapest – to use whenever you need it most.
Obviously how long the 7 or 10 kilowatt hour (kWh) battery would last you depends on how much power you use, but the idea is that at a minimum it would keep you going through the night – promising either complete energy independence, or at least a serious reduction in your bills.
But it's the 100 kilowatt-hour (kWh) commercial-grade Powerpack that will end up transforming grids.
Like the Powerwall, you could get a bunch of these and link them together, creating what Musk described as an "infinitely scalable" energy storage system.
This means that businesses, and even municipal or national energy systems, can take energy produced by power stations, businesses or domestic customers and store it for use by others when there are surges in demand (which is when energy is most expensive).
None of this is new technology – in the UK there's already something called the Powervault – but the hype is definitely real.
In just a couple of months, orders for Tesla's stationary batteries hit $1 billion and 100,000 units, the majority being Powerpacks – with one order for 250 units.
Offices, apartments, school buildings as "virtual power plants"
The Powerpack has already started transforming grids in California.
Orange County's biggest landlord, Irvine Co., announced this autumn the installation of Tesla Powerpacks in up to 24 of its office buildings later this year.
The scheme is expected to provide Southern California Edison with 10MW reserve capacity – enough to power 10,000 homes – and reduce peak power demand by 25% across their portfolio.
Taking up no more room than five parking spaces, the system also allows the building owner to buy electricity when it's cheap and store it for peak times.
It also lets the building act as a sort of "virtual power plant" with reserves capable of being deployed at night or during grid outages – according to Rich Bluth, the Irvine Co vice-president of energy management.
The deal between Southern California Edison and startup storage developer Advanced Microgrid Solutions (which actually bought the batteries from Tesla) follows a smaller 1MW reserve capacity project announced earlier in the year by Demand Energy for residential buildings in New York.
Both are motivated by the loss of capacity due to nearby nuclear plant closures.
Musk said of the Powerpack earlier in the year that it was "independent of renewable energy".
"It does not matter whether you have solar panels; this is just being able to shut down half of your power plants if you have buffering. Because you can then have your power plant output at the average of what is needed by the consumers."

Elon Musk, Tesla Motors
CEO of Advanced Microgrid Solutions Susan Kennedy told the media: "This is the grid of the future. This is the beginning of a grid transformation."
The UK's National Grid chief Steve Holliday agrees that the era of large power stations is over, arguing that energy markets "are clearly moving towards much more distributed production and towards microgrids". He still believes that big power stations will provide peak demand but says renewables such as rooftop solar will increasingly provide the baseload.
And it is also working this way for California schools. In the Mountain View Los Altos district area of Silicon Valley, where parked electric vehicles are causing surges in demand for electricity, battery purchases are enabling reduced peak demand charges, saving the district hundreds of thousands of dollars. The day-time baseload, however, is still provided by solar panels.
Policy paves the way for big business and falling costs
The storage-buying frenzy in California follows a landmark 2013 mandate from the California Public Utility Commission that the state's three big investor-owned utilities should put 1.3GW of storage on the grid by 2020.
This is already impacting price projections: In March 2015 a report on solar power from Deutsche Bank said that energy storage are expected to decrease in cost by roughly 86% over the next five years.
Bloomberg New Energy Finance has said that by 2020, global investment for stationary-grid energy storage is expected to be worth $5.1 billion, a 17-fold increase from investment levels in 2013.
Tesla may be sold out of batteries until mid-2016, but they're not the only player in the market. But with major companies like Wal-Mart, Amazon, and Target also piloting Powerpack installations, the company has certainly carved out a place for itself.
To continue making these batteries Tesla is building its "gigafactory" in Nevada, which will start producing batteries in 2016.
Analysts say that this factory alone will reduce the costs of lithium-ion batteries by 50%.
Read more:
The story of storage — and where we go from here