2015 likely to be hottest year – three weird weather events linked to climate change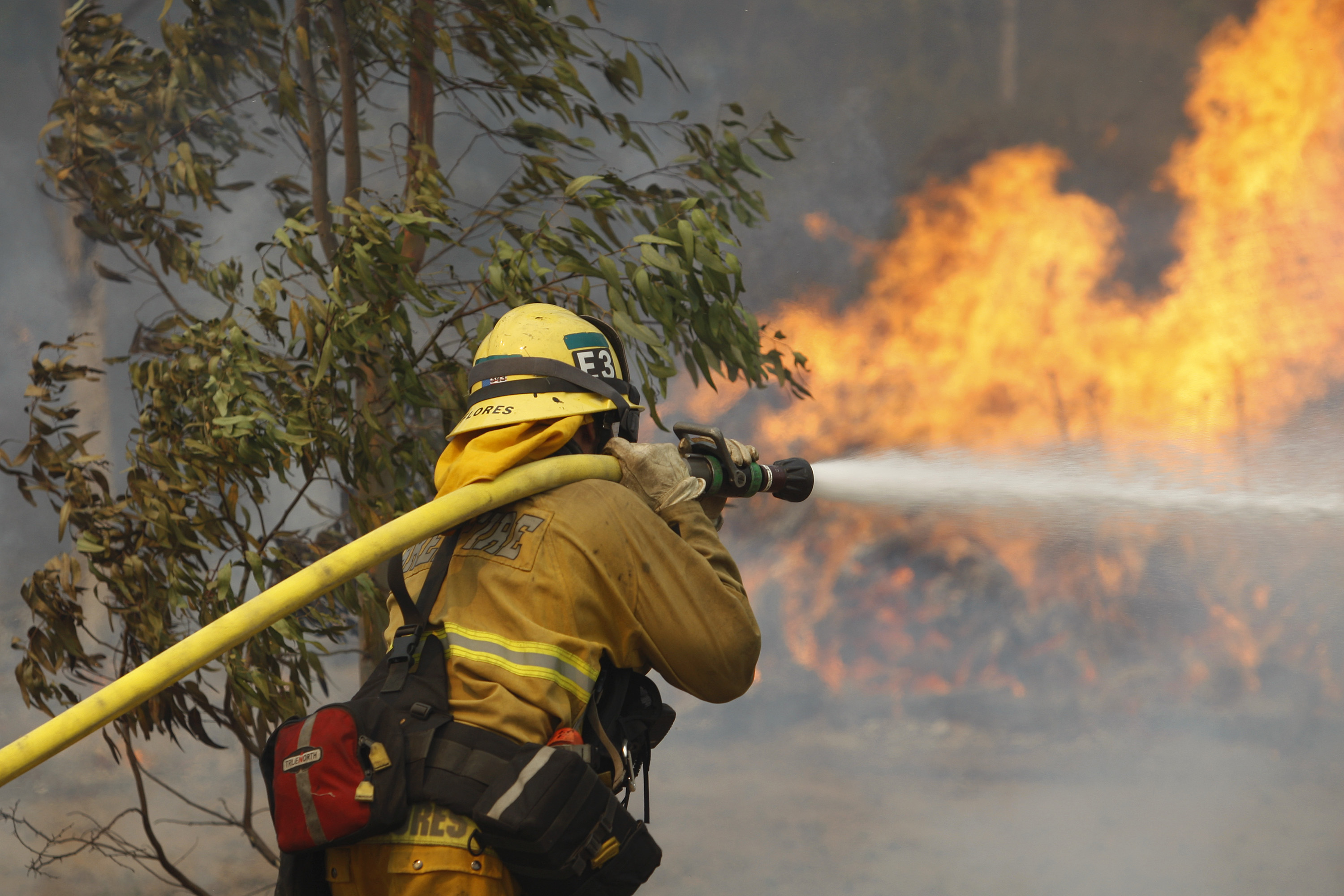 Manmade climate change and a strong El Nino effect could see this year end as the hottest on record – according to the UN's World Meteorological Organisation (WMO).
2015 has seen extreme weather linked to climate change hitting the headlines – including deadly heatwaves, floods and wildfires.
The news that the year could end as the hottest so far comes as world leaders gather in Paris for crucial climate change talks which start on Monday. 
The news won't come as a big surprise.
It follows an announcement by NOAA (the US National Oceanic and Atmospheric Administration) last week that the first ten months of the year were the hottest on record – NOAA suggested it was likely to be the hottest year so far back in September.  
.@NOAA says Jan–Oct 2015 was warmest such period on record for the planet: https://t.co/G6ucmBbZHE #COP21 pic.twitter.com/vtHYFOL0sm

— UN Climate Action (@UNFCCC) November 20, 2015
And it's not just this year – 2011 and 2015 (inclusive) has been the hottest five-year period on record, according to WMO.
And temperatures are only likely to rise further.
The WMO said that average temperatures around the world are likely to reach a key milestone this year – averaging 1 degrees Celcius over pre-industrial levels.
The temperature rise comes as the average level of greenhouse gases in the Northern hemisphere was over 400 parts per million during three months this Spring for the first time though the incessant rise in emissions almost stalled last year as China's coal use slowed. 
Ahead of the talks 160 countries have made conditional pledges to reduce their emissions. But even if these are all met global temperatures would still rise by between 2.7 and 3.5 degrees by the end of the century, according to analysts. 
Scientists largely agree that warming needs to be limited to 2 degrees to avoid the most damaging impacts of climate change. This is why negotiators hope the talks will decide a mechanism to rachet up the level of ambition and keep on track to 2 degrees.
Here's the temperature record for every year since 1880. 2015 is on top pic.twitter.com/2AVNA65oPe

— Bill McKibben (@billmckibben) November 25, 2015
2015 probablemente año más cálido jamás registrado, 2011-2015 el quinquenio más cálido #COP21https://goo.gl/NfEMNv pic.twitter.com/FAahA9qqbQ

— WMO | OMM (@WMOnews) November 25, 2015
Extreme weather link   
So what's the link between climate change and extreme weather?
This year, "Significant warmer than average temperatures were recorded over the majority of observed land areas, especially western North America, large areas of South America, Africa and southern and eastern Eurasia," WMO stated.
A recent study in Nature Climate Change concluded "about 75% of the moderate daily hot extremes over land are attributable to warming" at current rates, so most of the warming would have been driven by climate change. There is a weaker attribution link with extremes of rainfall, but this would more than double if warming reached 2 degrees by the end of the century.
But the science of attributing climate change to weather events is a complicated thing. Not all extreme weather is caused by climate change. Often, though, it could play a factor in it, though it is hard to say for sure without sophisticated research.
Here are a few of the big 'weird' weather events of 2015, which may have been linked to climate change:
1) India, Pakistan heatwaves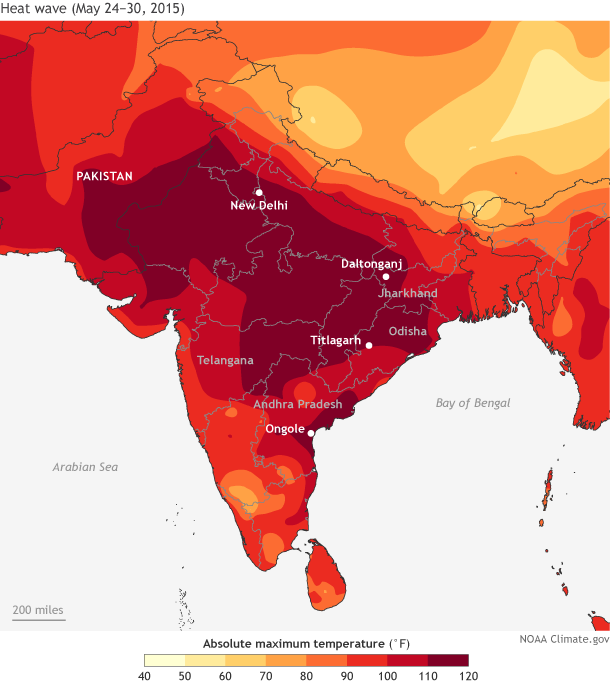 What happened?
There was a serious heatwave experienced by people living in India and Pakistan over May and June this year. Average maximum temperatures were often over 42 degrees C in India, and 40 degrees C in southern Pakistan. In some areas of India average maximum temperatures were over 45 degrees.
What did it mean for people?
Thousands of people – around 2,500 in India and 1,000 in Pakistan – died as a result. Many suffered in the heat.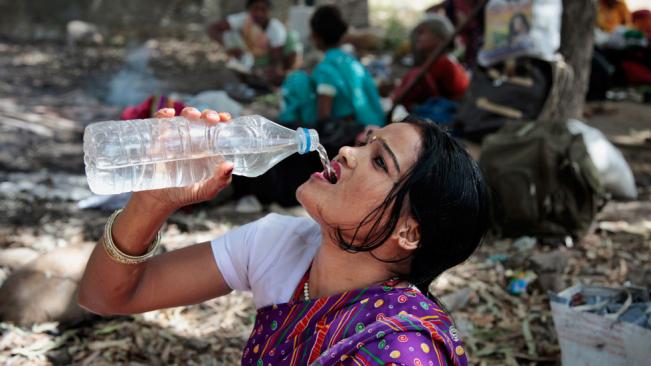 What does the science say about the link with heatwaves and climate change?
Heatwaves are happening four times more frequently than in pre-industrial times, according to the Nature study.
Climate change has intensified heatwaves in South Asia, according to researchers from the region, in line with IPPC warnings this would happen as the world heats up.
Expert says…
Qamar Zaman Chaudhry, a climate scientist and special adviser to the World Meteorological Organisation for Asia said heatwaves have not been getting enough attention. "And that is because it is a slow evolving scenario unlike other fast events like tropical cyclone or flooding."
Where else in the world?
This spring and summer, heatwaves have also been experienced in Europe, the Middle East and Northern and South Africa.
2) Wildfires and drought US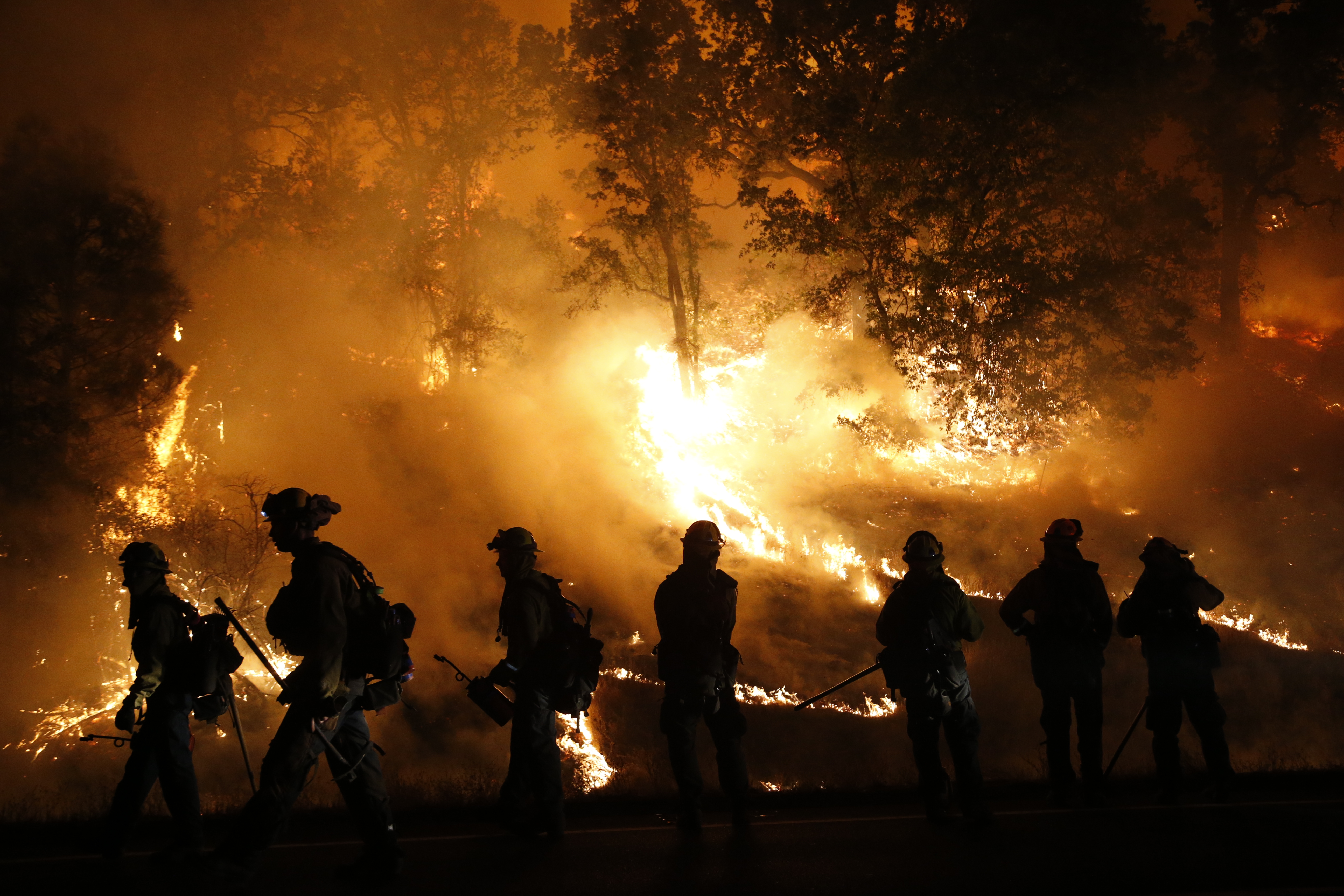 What happened?
Almost 10 million acres have burned in the Western US – including California, Oregon, Washington and Alaska – this year, in the worst year for wildfires in the past decade. The average of the previous decade is around 6,400 acres.
Alaska experienced hundreds of fires between May and July, and across the US there was an overall trend towards more large 'mega' fires than in previous years.
There was also a significant drought in California, which spread across the Midwest.
What did it mean for people?
There weren't enough firefighters in the US to cope with the massive blazes, leading to help from the US army, and firefighters from Australia and New Zealand. The wildfires reportedly claimed the lives of 13 firefighters.
Thousands of people were evacuated, people's ranches caught fire and smoke from the fires polluted the air with particulate matter and carbon monoxide, which could harm people's heart and lungs.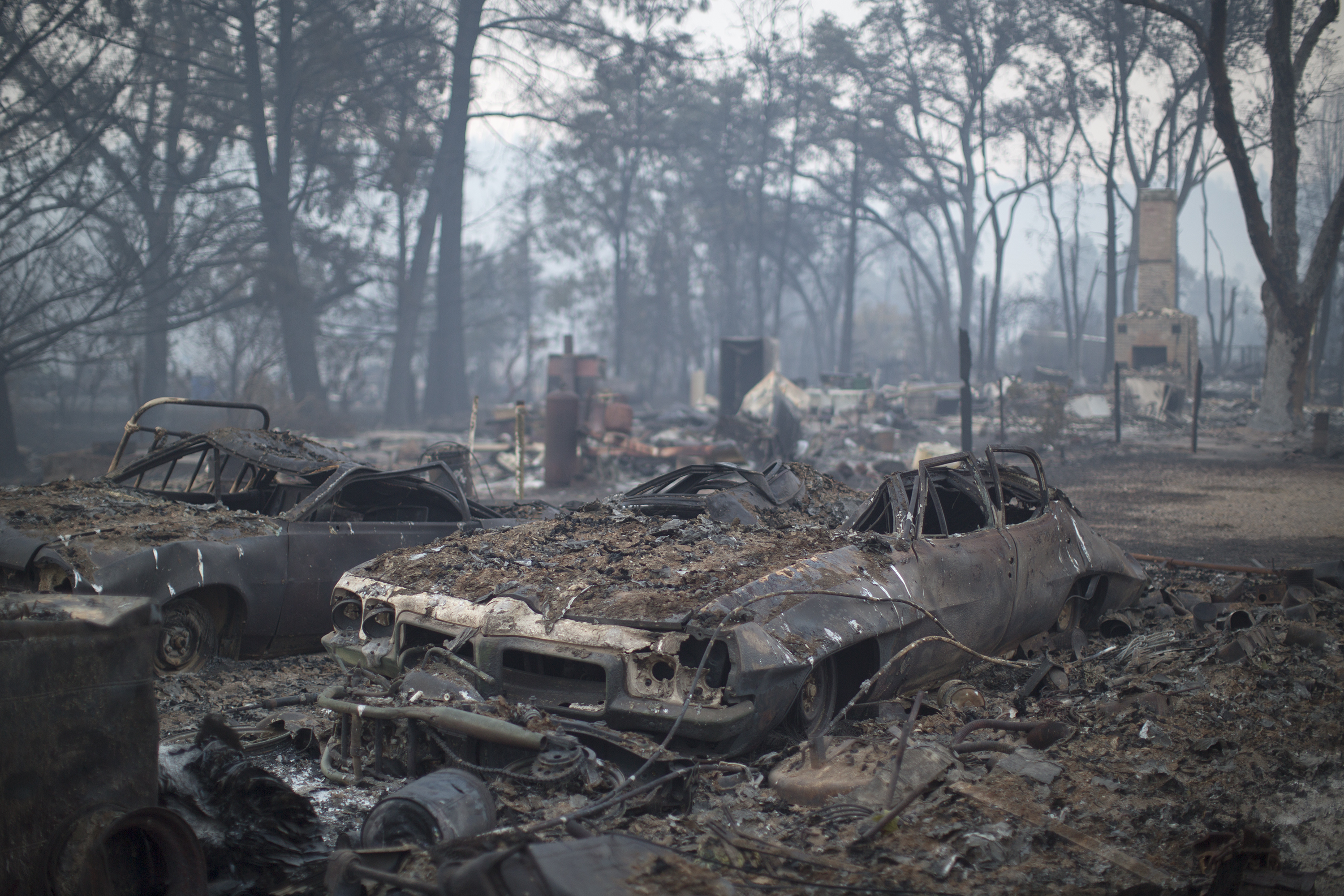 What does the science say about the link between large fires and droughts and climate change?
Climate change is increasing the risk of wildfires.
Wildfires can be regenerative for some kinds of forests but this particularly bad year for fires was linked to dry and warm weather, which allowed the fires to flourish quickly and burn more intensely, and likely increased the length of the wildfire season.
The unseasonably dry and warm conditions are at least partly down to climate change. In Alaska – which is something of a canary in the mine because it has been warming almost twice as fast as the rest of the US in the past 60 years – wildfires incidences have doubled.
The area burned by wildfires by 2050 is expected to double, according to Climate Central.
More wildfires will also release more CO2 stored in forests into the atmosphere. And in Alaska, more fires could worsen climate change by melting permafrost.
As for droughts – one factor exacerbating the wildfires – their causes are complicated and not always linked to climate change. Some areas have become drier and some have become wetter because of climate – scientists note that already dry areas are losing moisture faster because of rising temperatures.
In Alaska warmer temperatures are also melting snowpack so it is drier at higher altitudes.
Expert says…
"You can't point to climate change and say there's a direct impact on any one fire, but across the board it's changing weather patterns," said Ken Pimlott, director of the California Department of Forestry and Fire Protection. "You have more drought persisting in areas, and all of that leads to drier vegetation and ultimately fires that burn more aggressively."
Where else in the world?
Indonesia has experienced massive forest fires this autumn, having a significant impact on global carbon emissions. The country has also suffered a drought caused by the El Nino. There were several dry areas around the world this year, including Central America and the Caribbean, and parts of several major continents – South America, Europe, Russia, and Africa.
3) Bay of Bengal flooding, mudslides and cyclone Komen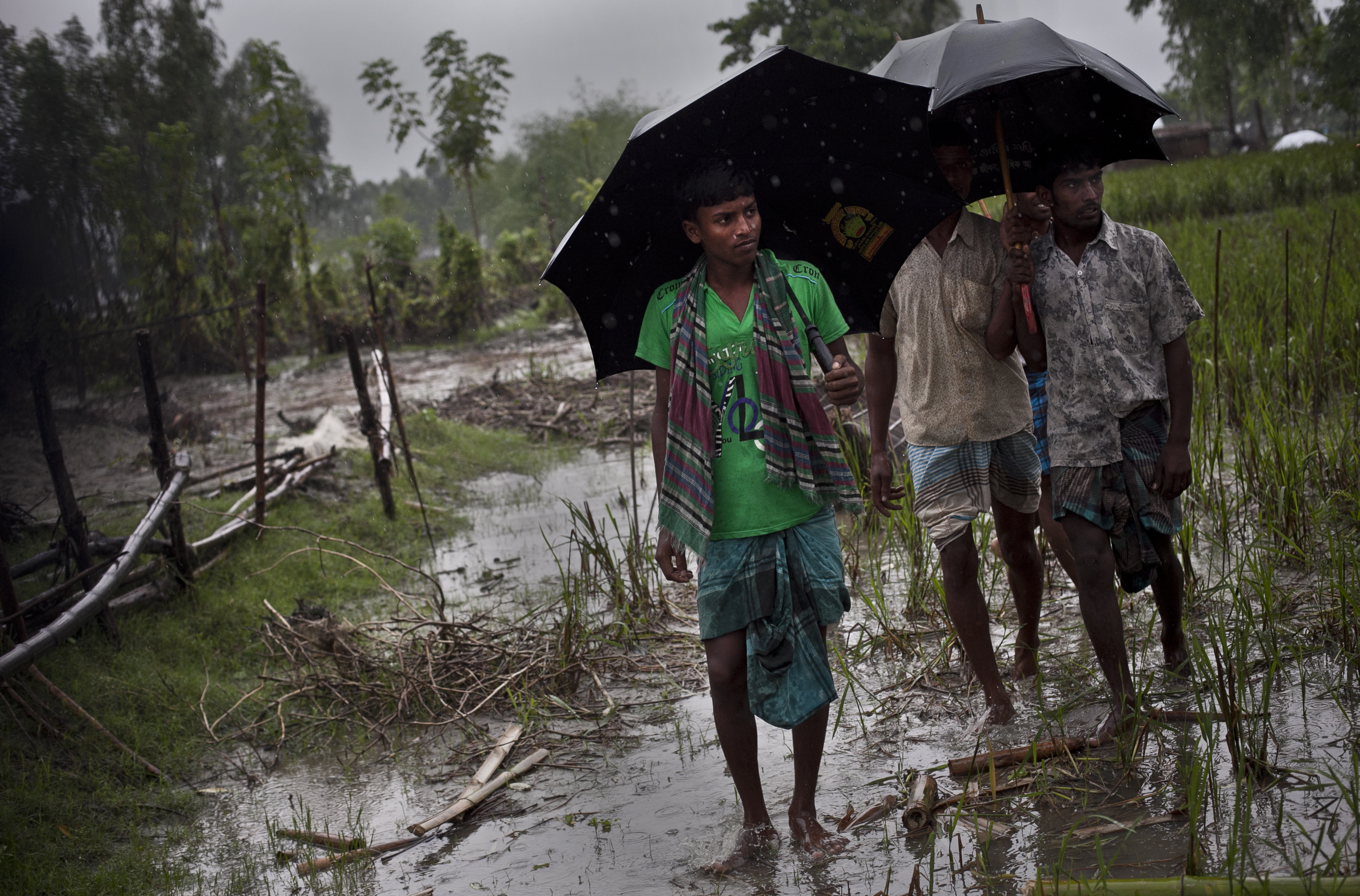 What happened?
Several countries in south Asia were affected by a tropical storm – cyclone Komen. Burma, India and Bangladesh were the worst affected. The storm contributed to severe flooding and landslides in Burma and Bangladesh – though Pakistan, Nepal and Vietnam were also impacted.
In Bangladesh, there was already flooding in some areas since June, which was made worse when Komen made landfall a month later.
What did it mean for people?
Around 500 people died in accidents related to the torrential monsoon rain downpour from the cyclone. Over a million people were impacted and hundreds of thousands of people were displaced, including thousands of Bangladeshis.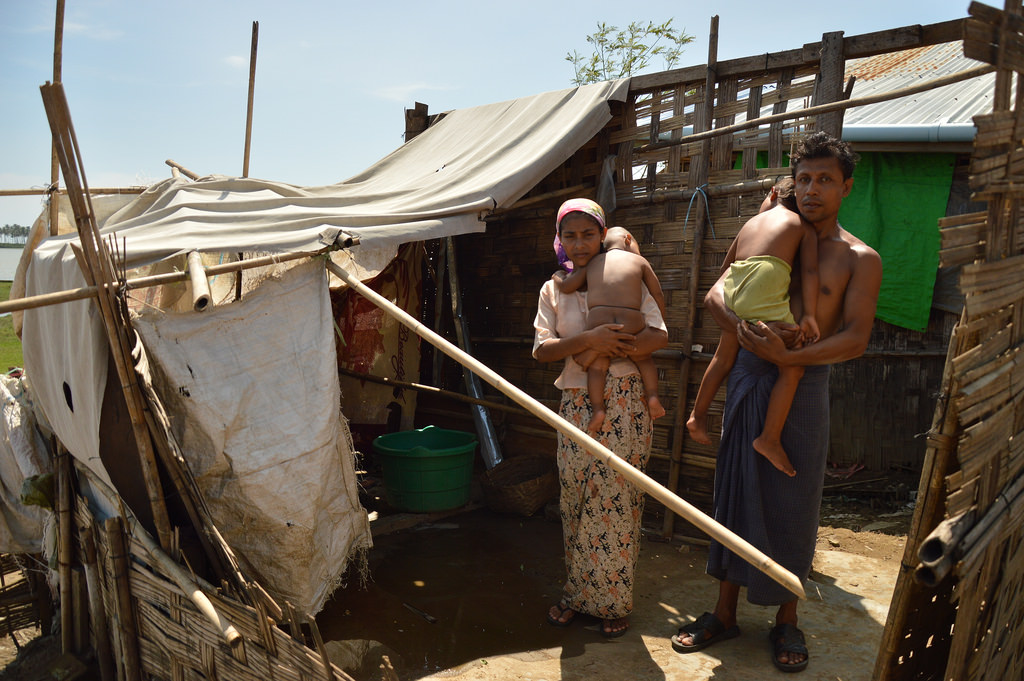 Bangladesh already tops the list of countries most at risk from climate change, with more cyclones and floods and the sea level rising. Climate change is already implicated in causing earlier and earlier monsoon flooding because of Himalayan glacier melt upstream.
What does the science say about the link between cyclone Komen and climate change?
Komen was strange. It whipped up the Bay of Bengal outside of the regular cyclone seasons. It's not clear if it was partly caused by climate change.
There's a lot of discussion among scientists over whether storms are getting worse in a warming world. Meteorologists say it's impossible to blame climate change for individual storms.
Scientists think it's plausible that tropical storm activity will rise as the planet warms, on balance.
Expert says…
Saleemul Huq, director of the International Centre for Climate Change and Development (ICCCAD), said that such an unusual phenomenon might be indirectly – not directly – linked to climate change.
 Where else in the world?
There were many areas of heavy rainfall. Between May and October, China (shown below) experienced 35 heavy rain events – the subsequent flooding left dozens dead and affected 75 million people. Chile also saw deadly mudslides.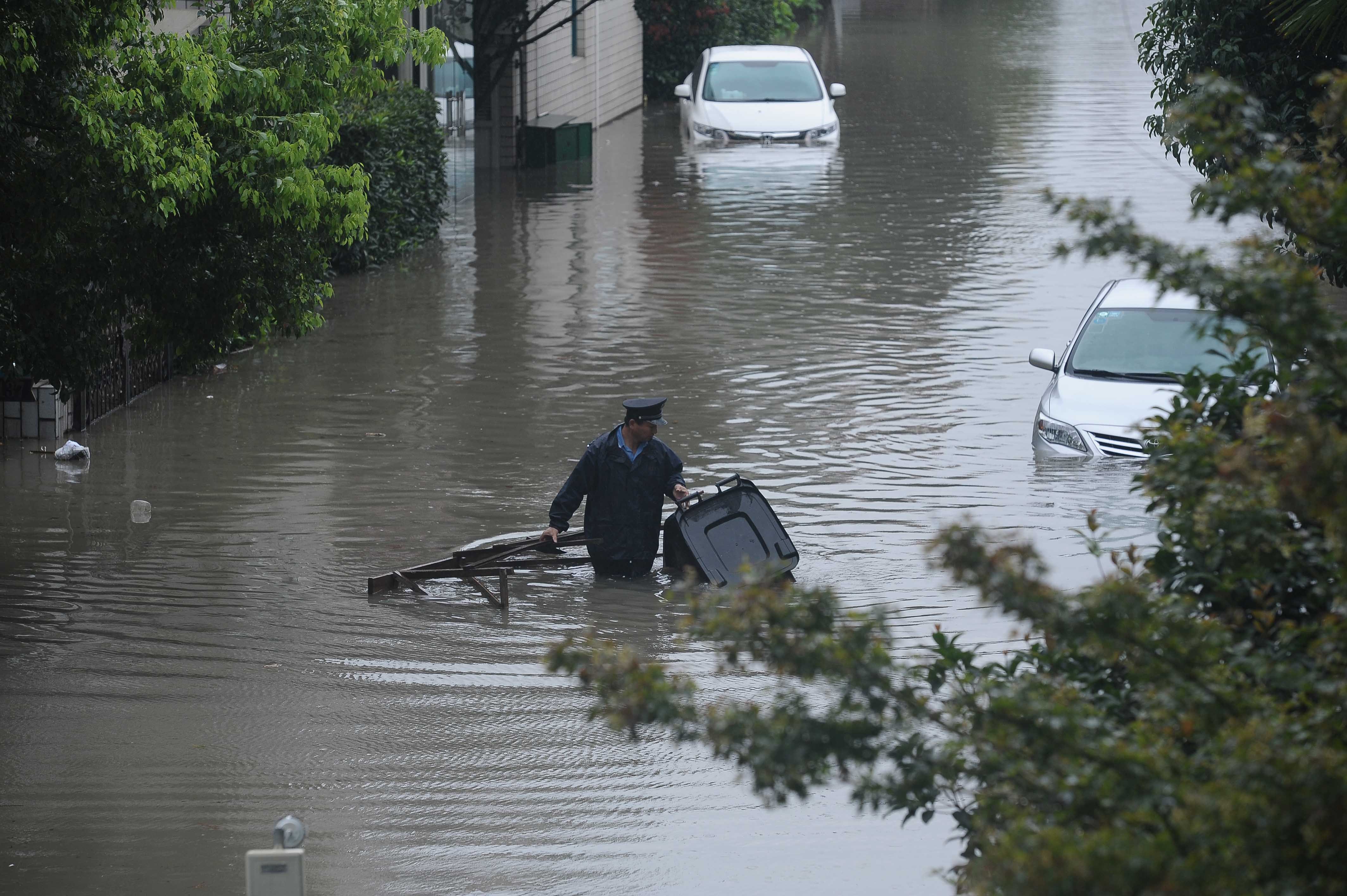 There was an about average number of tropical storms this year, at 84. Hurricane Patricia, which hit Mexico in October, gets a special mention for being the strongest on record for the area at wind speeds of 320km/hr.
Also read: