RWE is splitting its renewables and fossil fuel businesses — but don't say it's copying E.ON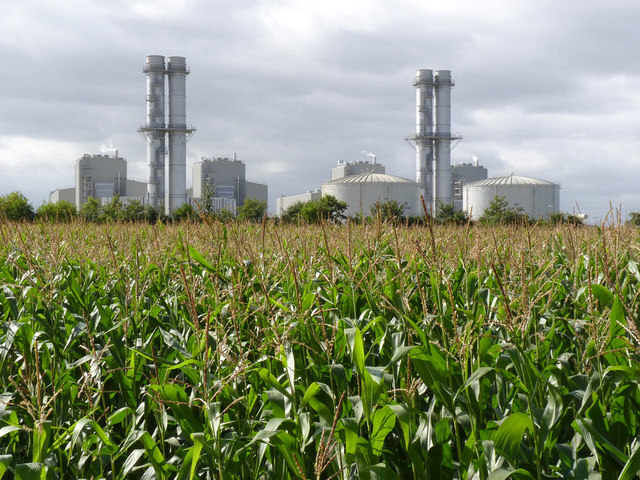 RWE has just announced a major new restructuring plan for next year.
It will separate its renewables, grids and retail businesses into a new entity and sell around 10% share in this "New SE" through an IPO late 2016 — pending approval from the supervisory board.
The share price jumped 17% in response to the news. And the company badly needed good news.
The last seven years have been pretty rough for RWE; its share price, nearly €100 in December 2007, fell below €10 a few months ago. Dividends were reduced from €3.5 in 2010 to €2 in 2011 to €1 in 2014.
The reasons are range from the nuclear phase-out in Germany to falling electricity demand across the main markets to low German wholesale prices all the way down to the companies own mistakes, such as massive overinvestment in fossil power plants, missing the renewable revolution and major billing problems and customer losses in its UK business nPower.
Still CEO Peter Terium did find a few areas to praise the company when he made the announcement. He emphasised cost cuts (€2bn or 25% from controllable costs), net debt reduction from €33bn to €26bn (mainly thanks to the sales of oil unit DEA) and a significant "change in the mindset".
In connection with the reorganisaton he emphasised that "there was no blueprint for the proposed transaction" and that they "didn't copy anything or anyone else" — probably in reference to rival firm E.ON's decision to do this last year.
Read our analysis of EON's new business model
He did, however, specifically cite Italian energy company ENEL's strategy, saying: "investors seek for stability and growth perspectives at one stop. A prime example is Enel Green Power that has become a real growth engine for the Italian Enel Group."
But of course, what springs to mind is E.ON, and its realignment — announced one year and one day earlier.
Mind you, there are several clear differences. While E.ON is cutting out its fossil businesses (into Uniper) to focus on renewables, grids and services, RWE is doing it the other way around by planning to keep the gas-coal power plants and trading businesses close to its heart.
RWE also wants to keep majority control of its new entity even long term — mainly to avoid the trouble E.ON had with its nuclear liabilities. As Reuters wrote: "It would keep its conventional power generation business, including its remaining nuclear plants and the liability for their shutdown, hoping to avoid a political stand-off over nuclear provisions that led peer E.ON to backtrack on a similar plan."
Here's what we know about RWE's two entities so far:
RWE AG
NEW SE
Strategic focus

"Conventional power plant business and energy trading"

"Innovative and decentralised energy company of the future"

Assets

Conventional power generation with focus in Germany, UK, NL; installed capacity over 15.6 GW gas power plants; 11.1 GW lignite and 10.5 GW hard coal plants; 4.1 GW nuclear plants closing in the coming years

The Trading business which also works

with the large industrial customers

Renewables – 3.5 GW mostly hydro and wind capacities, primarily spread in 6 countries;

Grids 550.000 kms ⅘ electricity and ⅕ gas in 6 countries;

Retail: 16 million electricity and 7 million gas customers in 12 countries

EBITDA

Total EUR 6.1-6.4 Bn expected in 2015 (fully consolidating New SE`s earnings)

So less than the ⅓ of expected 2015 EBITDA is expected to come conventional power plants and trading activities

EUR 4.3-4.5 Bn EBITDA expected in 2015 from the three areas;

RWE expects to double its Renewables EBITDA in 2015 to EUR 400 M

Grids generated EUR 2 Bn and Retail business had EUR 0.9 Bn operating results in 2014

Opportunities emphasised by CEO

"have identified considerable additional cost savings in our power plant business"

"I am convinced that in Germany too, we will not be able to avoid a capacity market"




"excess supply will shrink considerably"

"the conventional generation business in Europe is increasingly moving away from the production of as many megawatt hours as possible towards the provision of back-up capacity for renewables."

" the new company will primarily go ahead in the area of renewables. We will invest a good half of the funds that we raise through the IPO in connection with the capital increase in the further expansion of renewables."

"The focus will continue to be on wind power – both offshore and onshore. But in solar energy too, as in the wind segment, we will start to develop large-scale projects."

"Around two thirds of the EBITDA of the new company will come from the regulated business"

"working on the development of more efficient and smart grids"

"Regarding our retail activities, we will mainly focus on further developing decentralised and smart solutions."