Comment: How coal companies are trying to revive zombie opencast mines in Wales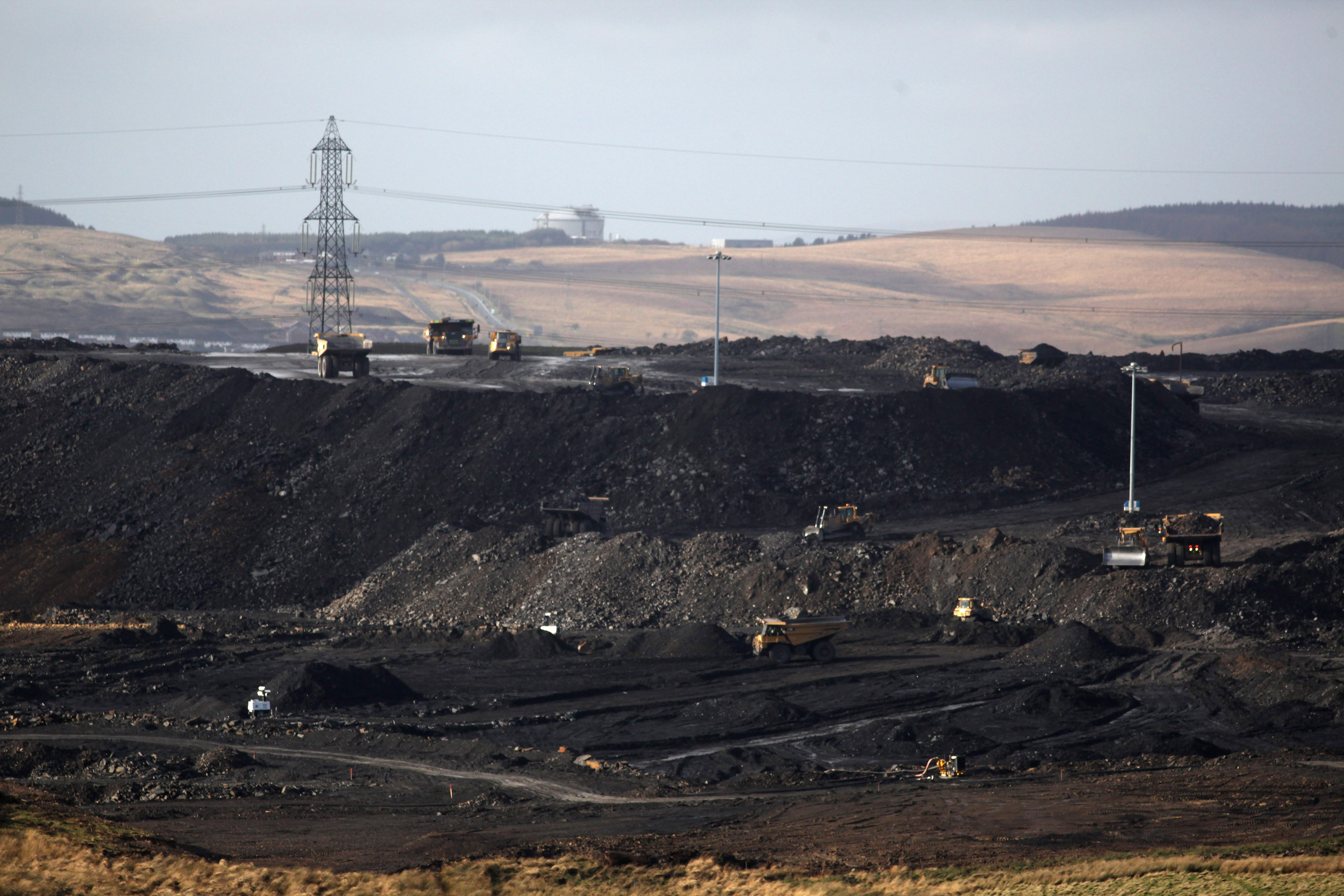 Guy Shrubsole, a climate campaigner at Friends of the Earth, is reporting from Varteg in Wales
On a cold moonlit night last week in the valleys of south Wales, I witnessed the coal industry struggling in its death-throes.
I was in Varteg, a tiny village on the eastern edge of Wales' old coalmine belt, in a hall packed with people from surrounding valleys who'd come to hear about plans for a new opencast coal mine right on their doorstep.
I say 'new' but this scheme is actually a zombie: first proposed over a decade ago, it was roundly rejected by the council back in 2011.
That decision was appealed, then finally thrown out by the Welsh government. But now the firm has resubmitted it, trying – it seems – to breathe life back into this corpse of a coal mine one last time.
"The mining of coal hasn't been outlawed in this country"
There was a sense of weariness in the hall amongst the residents who'd been fighting this zombie for the better part of a decade.
One person spoke up: "When will we get some certainty?"
The dying coal economy
The Varteg proposal is to opencast mine some 256,000 tonnes of coal from an area of old deepmine workings, about 30 metres from homes in the village, and close to a primary school.
As one might imagine, this has proved controversial with local residents. Not everyone is opposed – a vocal minority in the hall last Thursday spoke about the need for new jobs in the area.
Few would argue with that, and it's undeniable that south Wales owes much to its history of coal mining. But, those campaigning against the Varteg mine argue, it's surely now time to move on.
As one member of the audience in the hall pointed out, last week it emerged that 5 out of the UK's 10 remaining big coal power stations will close this year. Britain's last deep coal mine, Kellingley, closed in December.
This is largely down to a downturn in the coal market, with prices at rock-bottom – hovering around £30-£35 per tonne of coal, when to turn a profit opencast mining really needs a price more like £45-50/tonne.
That means proposals like Varteg just don't stack up.
"This company is pursuing a dying industry that should be consigned to the dustbin of history!" said one resident, with feeling.
The spectre of climate change action
And then there's a climate change deal finalised at the UN summit in Paris late last year. Its purpose, to limit warming to no more than 1.5C, essentially requires that 80% of all known fossil fuel reserves are left in the ground.
That is especially true for coal.
Before that summit, Energy Secretary Amber Rudd announced that the UK would pursue a coal power phaseout by 2025 – a decision with major implications for opencast mining.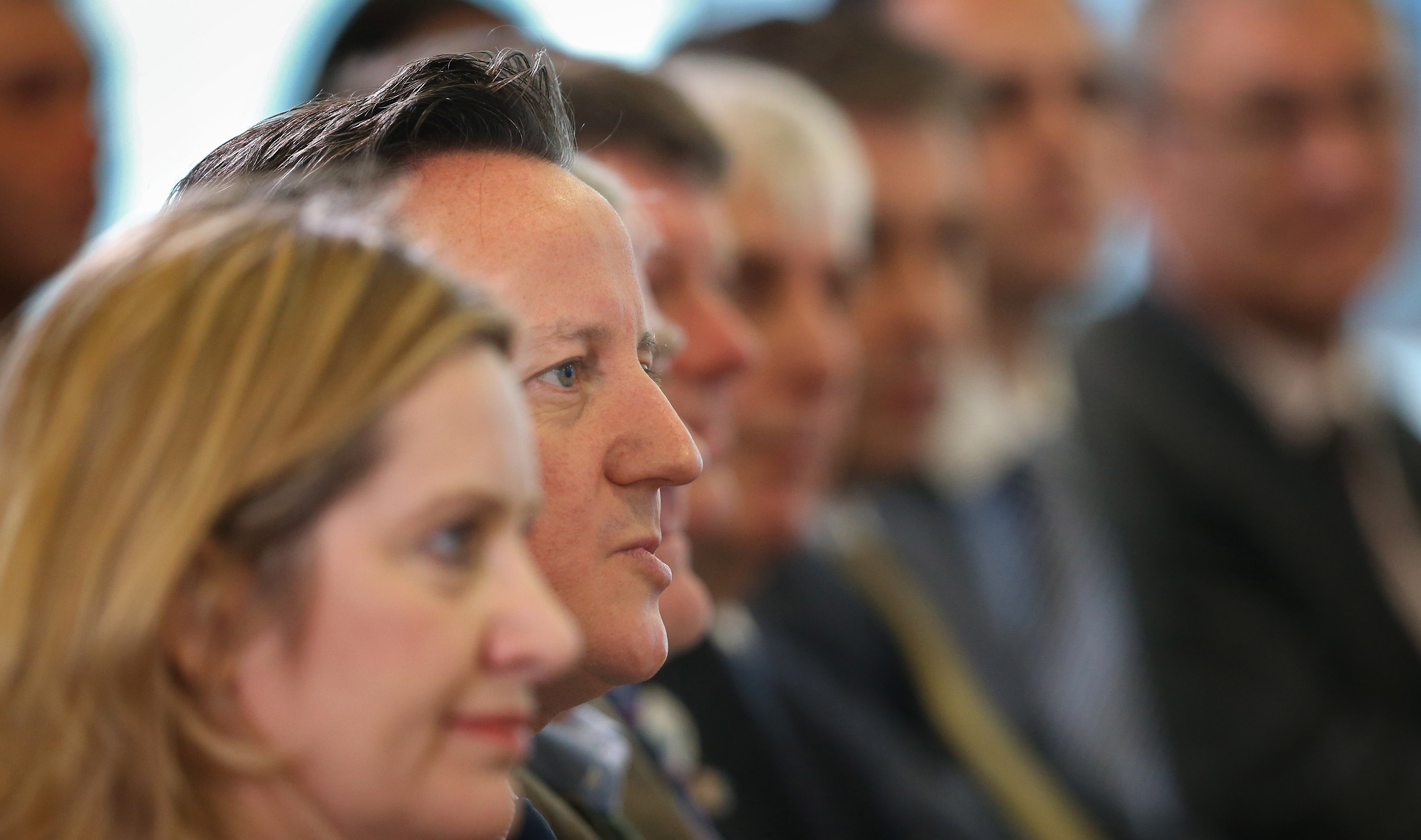 "Clearly there have been big changes in energy policy," conceded one of the councillors sitting at the front of the hall, "but the mining of coal hasn't been outlawed in this country."
"Didn't the Welsh Assembly vote for a moratorium on opencast mining last April?" someone asked.
Lynne Neagle, the Assembly Member for Torfaen, was also on the panel: "Yes, but it wasn't a binding vote. I'm not opposed to opencast coal per se, but we need to look again at the MTAN2 framework."
The risk
'MTAN2:Coal' is the minerals technical advice in Wales that provides a management framework for opencast mining. It contains the constraints, or safety net to protect communities from the worst impacts of opencast mining.
Theoretically it imposes a 500-metre buffer zone between opencast mines and people's homes. But that hasn't deterred the Varteg developers from proposing a pit that would come far closer to where people live – because the MTAN is in fact full of loopholes, allowing breaches of this buffer zone where the opencasting would involve clearing up old mine workings.
Local campaigners want to see MTAN2 strengthened to make sure residents are properly protected from the noise and dust that come with opencast coal mines.
"The Welsh Government is going to come out with a new policy which we'll consult on before the May elections," promised Neagle.
Yet, whatever is proposed, it won't address the underlying problems – the science which is pretty clear that coal needs to be kept in the ground, and that the economics that are looking incredibly shaky.
When another member of the audience in Varteg asked about the low coal price making the proposed mine unviable, a councillor was sanguine: "That's a risk for the developer."
But as was pointed out, it's not just a risk for the developer – it's a risk for the community and council too. Because if an opencast mining company fails, the community will be left with a great big hole in the ground, and no money to restore it.
The 'opencast restoration crisis'
Fears of an 'opencast restoration crisis' in Wales are growing. Last year, MPs debated the failure of coal firm Celtic Energy to restore one of their old opencast sites at Margam.
A report commissioned by the Welsh Government has warned of potential restoration liabilities in future. After all, it was only a few years ago that the company Scottish Coal collapsed, leaving seven unrestored mines across central Scotland.
This is particularly worrying if the companies involved are small, and lacking the requisite reserves of cash to clear up the mess they cause.
The developer for Varteg is Glamorgan Power – a firm which, according to Companies House, has £1.3m in assets. Yet Torfaen Council's estimate for the restoration costs of Varteg total £2m.
There are similar worries about mining firm Miller Argent, who runs the huge opencast mine at Ffos-y-fran, a few valleys west of Varteg, and has applied for a new mine at Nant Llesg.
At the start of this year, the firm's wealthy backers sold all their shares to a mysterious new investor, Gwent Investments Ltd – a recently formed company with few assets, no experience of mining and, until last September, share capital of only £1 (and no published balance sheet). What confidence can we have in these firms having the money needed to restore their proposed mines?
But this is the way coal ends – not with a bang, but with a whimper. And a mess.