Arctic oil is flowing into Europe
European energy giant Total is buying oil from the Russian Arctic, despite its promise not to drill in the region.
The French firm has struck a new long-term deal with Gazpromneft, subsidiary of Russian state-owned Gazprom, that will see it receive up to 12 large cargoes of Arctic oil this year, according to an Argus release.
In a statement to Unearthed, Total confirmed that Gazpromneft is indeed one of its suppliers and that "some deliveries can come from the Prirazlomnoye field".
Total came under fire in 2012 for purchasing a shipment of oil from the offshore Arctic platform, but has in the years since earned plaudits from environmental groups for its public embrace of renewable energy and its support for international climate targets.
At its AGM last month, where it ruled out Arctic drilling, Total said: "The 2C scenario highlights that a part of the world's fossil fuel resources cannot be developed".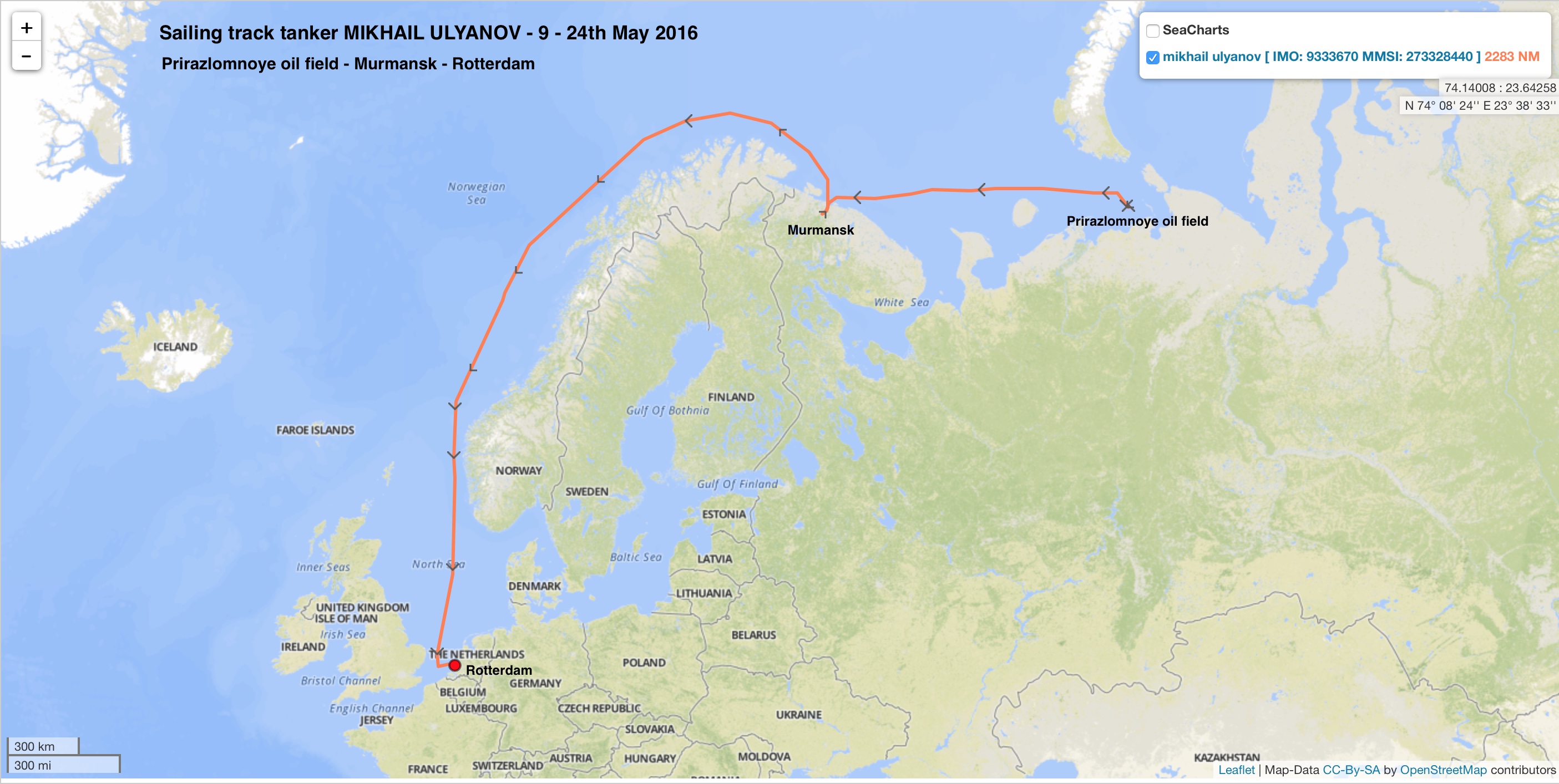 Arco
Russia's Arctic oil fields are expected to dramatically increase their yield this year, with Arco (as it is called) production due to reach 2.1 million tonnes — up from the 800,000 exported from Prirazlomnoye in 2015.
Gazpromneft has also begun to carry crude to Europe via the Umba, a floating storage tanker near Murmansk that will allow for larger cargoes.
The Russian oil driller exported 332,000 tonnes of Arco through the Umba in February and March of this year, after shipping 135,000 tonnes in January without support from the tanker.
Totsa
Totsa – Total's trading arm – is the main buyer of oil from Gazpromneft's offshore Arctic field Prirazlomnoye, according to the Argus release.
In March the firms quietly announced they had extended their long-term export contract, with Totsa set to receive between 8 and 12 shipments carrying 100,000 tonnes of Arco this year alone.
Totsa ships Arco to ports at Rotterdam and Le Havre for its own refineries, and sells the grade to ExxonMobil.
In a statement, Total told Unearthed: "Total buys oil on the markets, both on the day-to-day market and through long term contracts.
"Total can confirm that, as well as other European refiners, Gazpromneft features among its suppliers. Some deliveries made by Gazpromneft can come from the Prirazlomnoye field.
"Total has committed not to conduct any oil exploration and production operations in the Arctic ice pack."