Tory leadership: Everything you need to know about May, Leadsom and Gove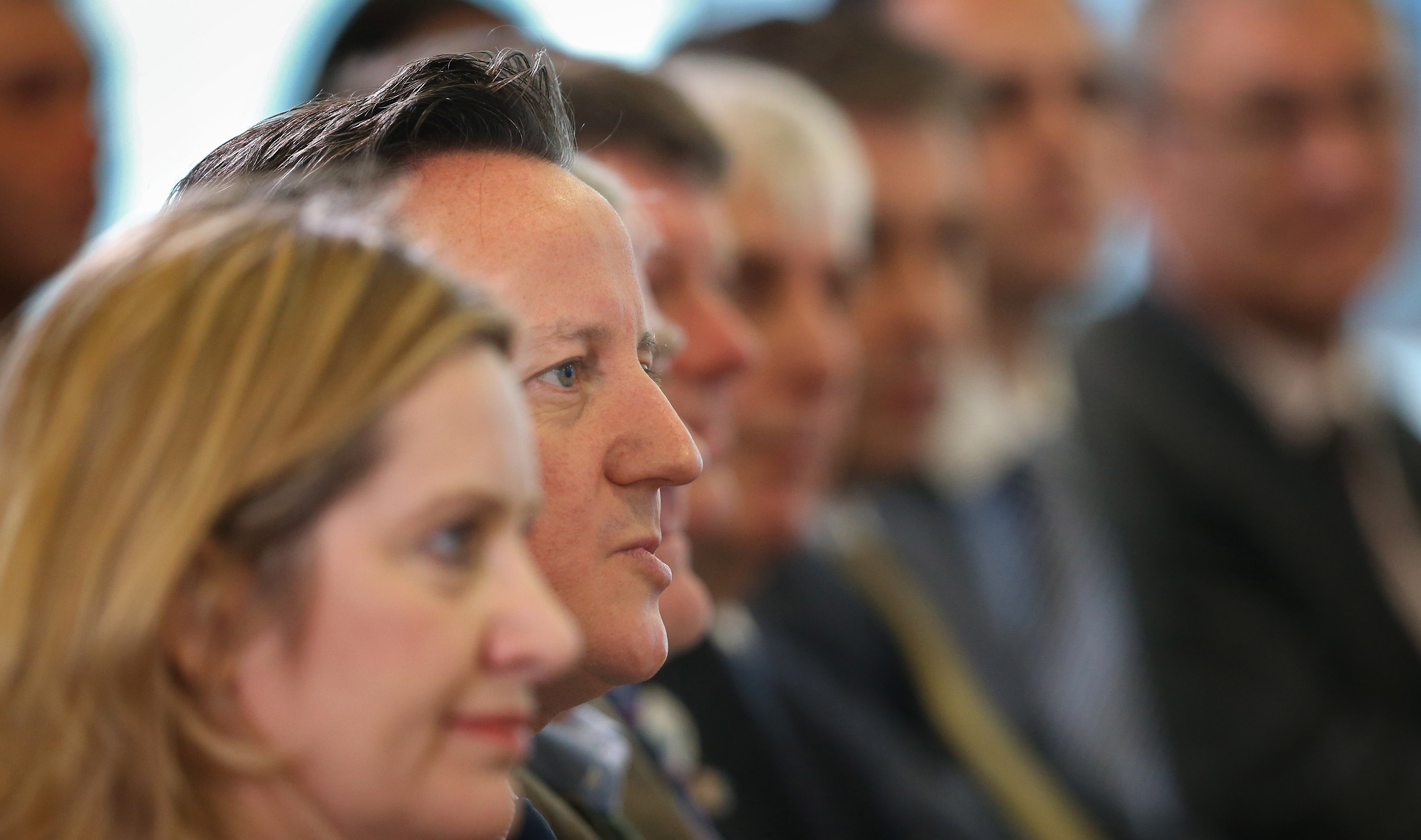 Following the resignation of David Cameron, a bloody battle is on for the leadership of the Conservative Party.
At Unearthed, we thought we would give you the rundown of the candidates from an environmental perspective, as well as taking a look at who their donors and supporters are.
Theresa May
Home secretary Theresa May is the favourite to be the next Conservative Party leader and (at the time of writing) enjoys the support of more than 150 MPs, including prominent cabinet ministers like health secretary Jeremy Hunt.
Despite framing herself as a centrist, May has often positioned herself as the champion of the Tory right in Cameron's administration. Before the referendum she called for the UK to leave the European Convention on Human Rights. She remarked in 2015 that mass immigration made it "impossible to build a cohesive society".
On the environment
May has been largely silent on the issue of climate change since becoming an MP. Meanwhile, her voting record on the environment while in government mirrors that of her party.
She supported the badger cull in the last parliament and was absent for the vote on allowing fracking in national parks, held before Christmas.
Connections and donations
On Monday, May won the backing of Ukrainian energy magnate and prominent Conservative party donor Alexander Termerko, who was previously a strong supporter of Boris Johnson.
Termerko – together with his firm OGN, which builds oil and gas rigs – gave £690,000 to the Tories in the last parliament. The millionaire has been an outspoken critic of the government's energy policy and has recently been mooting a £1 billion project by the developer Aquind to link up the UK with the French electricity grid, ostensibly to prevent power blackouts over here.
Termeko is joined on the board of Aquind by Conservative peer and leave campaigner Lord Callanan, who has previously spoken out against the "madness" of the UK climate change act.
Last year, Channel 4 caught Temerko saying he had enough MPs to throw out David Cameron if he wished.  "All MPs which I support, which is 37 MPs … You know for change [of] prime minister you need 20, I have 37. Much more than half."
In October 2013, May joined other senior Tories in attending the 60th birthday celebration of Tory donor and climate sceptic Sir Michael Hintze. 500 guests were entertained by Billy Joel and Hugh Jackman at the £3 million bash.
May has also received significant donations from Hintze and was the beneficiary of £1,200 in "hospitality" in 2009.
Back in 2012 the Guardian reported that Hintze was a prominent funder of the Global Warming Policy Foundation, an allegation repeated in the Independent last year.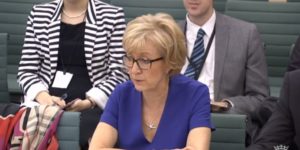 Andrea Leadsom
The former investment banker has emerged as an unlikely challenger to May and has now overtaken fellow Brexiteer Michael Gove in supporting MPs (Leadsom: 66, Gove: 48)
That's not to say she is universally popular in Westminster. Asked to remember her time as junior minister in the Treasury, one department official told the Financial Times: "she was the worst minister we've ever had."
At the same time, her stance on the EU in recent months has surprised many, as just three years earlier she warned that Brexit "would be a disaster for our economy and it would lead to a decade of economic and political uncertainty at a time when the tectonic plates of global success are moving".
On the environment
Leadsom now says that she changed her mind over the EU, which isn't out of character.
On starting her job as an energy minister last year she asked colleagues if climate change was real, but now insists she has been "fully persuaded".
She has been vocal in her support of fracking, calling it an "opportunity not to be missed". In December she voted to allow fracking under national parks under certain conditions.
Back in February this year, she caused controversy when she told figures in the UK coal industry that the 2025 coal phaseout was just a consultation.
She also enjoys the support of prominent climate sceptic Owen Paterson, who has called for scrapping the climate change act and spoken about the "advantages of global warming".
Pleased to have voted @andrealeadsom @andrea4leader Econ experience &
optimistic world-view in which #Brexit plays a key part #FreshStart

— Owen Paterson MP (@OwenPaterson) July 5, 2016
During the referendum, she was keen to argue that a vote to leave the EU would not undermine the UK's ability to tackle climate change, praising the UK as a world leader in developing low-carbon technologies. And post-referendum she has reaffirmed the government's commitment to tackling climate change.
But despite that rhetoric, she has been critical of EU led projects designed to reduce carbon emissions and tackle climate change.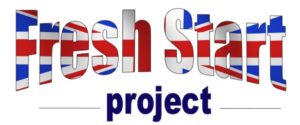 A document setting out the UK's post-Brexit negotiation strategy called 'Fresh Start', drafted by 100 Eurosceptic Tory MPs and led by Leadsom, makes clear the group's opposition to the EU carbon trading and aviation emissions guidelines, which it claims "leaves European business uncompetitive, especially in the face of increased economic competition from countries such as China and India, where environmental standards and legislation fall far behind European requirements."
Connections and donations
Leadsom received a £1,800 donation from the right-wing lobbying organisation American Legislative Exchange Council (Alec) in 2008 to attend exchange meetings in Washington and Chicago. Alec are synonymous with drafting controversial legislation in the US, like Florida's 'stand your ground' gun law which saw George Zimmerman acquitted of the murder of Trayvon Martin in 2013. Exxon and Chevron are still members of the organisation, which has consistently undermined climate science.
Back in 2014, the Guardian revealed that Leadsom's brother-in-law, Peter de Putron, an offshore financier, donated more than £800,000 to the Conservative Party since 2010. De Putron also made donations worth £680,000 to the think tank Open Europe, which Leadsom is personally affiliated with. At the time, Leadsom told the Guardian she was not aware of her brother-in-law's donations to the Conservative Party as a whole.
With the spotlight firmly on her during the leadership battle, Leadsom's financial affairs are coming under even more scrutiny, with her ownership of a buy-to-let company called Bandal Ltd already making column inches in the Guardian.
Michael Gove
Michael Gove was a leading figure in the Vote Leave campaign and surprise candidate for the Conservative Party leadership.
The justice secretary pre-empted the announcement of his close Brexit ally Boris Johnson, forcing him out of the race with a brutal assessment that "he wasn't up to the task".
On the environment
During his controversial stint as education secretary, Gove came under fire for trying to remove climate change from the national geography curriculum.
He voted in favour of badger culling and the privatisation of UK forests, and voted against the Green Investment Bank acting to support the UK's emissions targets, according to They Work For You. He also backed a measure to allow fracking in national parks.
In a speech in 2014, Gove described himself as a "shy green" and spoke warmly about efforts to tackle climate change arguing that "Conservative instinct" is at the heart of environmental stewardship.
Connections and donations
The Vote Leave campaign group he fronted, with Leadsom, was based out of 55 Tufton Street, the hub for a handful of powerful groups — including the climate change denying Global Warming Policy Foundation (GWPF).
Lord Lawson backs Michael Gove for next Prime Minister and Tory leader https://t.co/YQjXM693GR pic.twitter.com/vviDlM5WI3

— ITV News (@itvnews) July 4, 2016
Lord Lawson, the GWPF's most prominent member, was also chairman of the Brexit group for which Gove was a leading figure and endorsed him for the leadership on Monday.
Back in 2010, Gove's parliamentary campaign accepted a £10,000 donation from Aidan Heavey, the chief executive of global oil firm Tullow. Heavey has also donated £75,000 to Gove's Surrey Heath constituency office (between 2010 and 2015).
This year, Gove received £3,917 from the neo-conservative thinktank the Henry Jackson Society.