China mulls moratorium on carbon intensive coal-to-chemical projects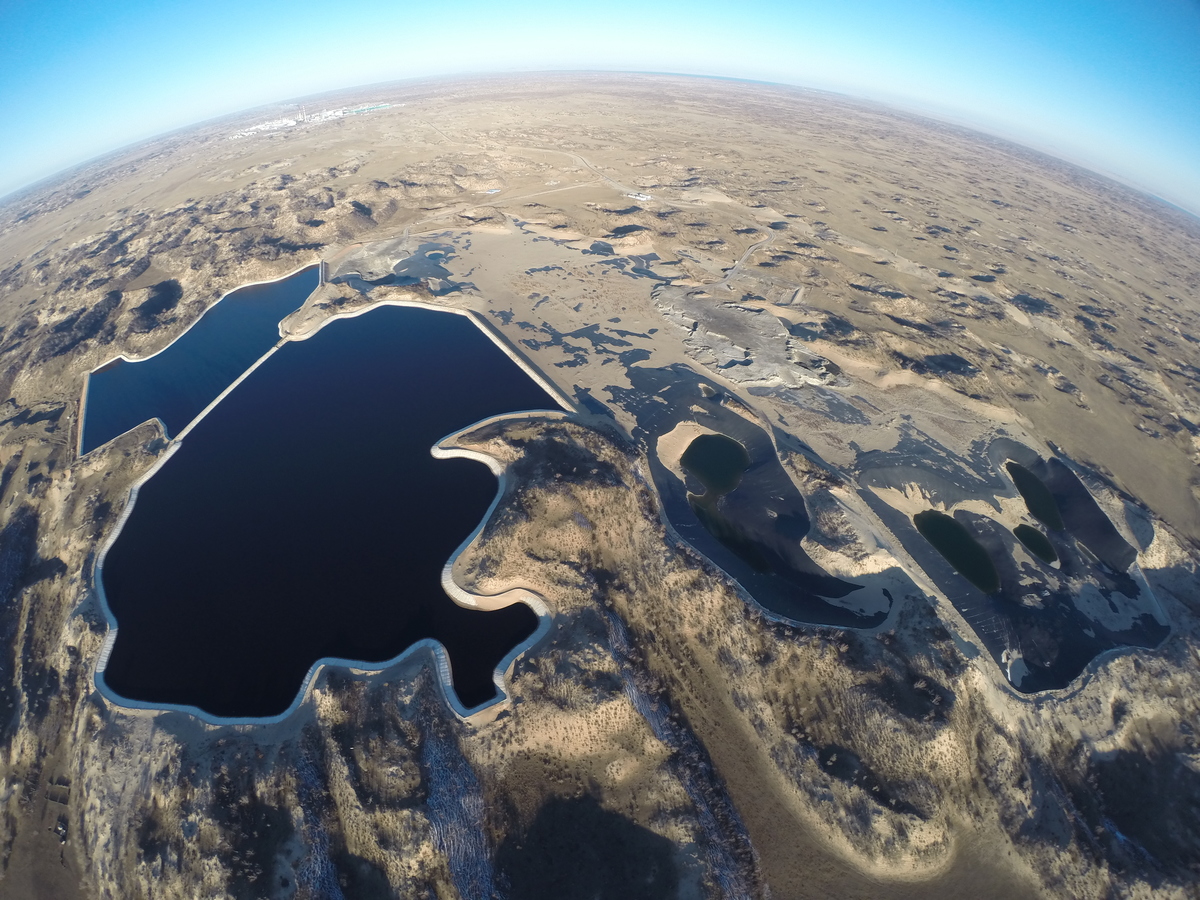 The Chinese government may impose a moratorium on new coal-to-chemical projects until 2018 as the sector wrestles with a series of financial issues and environmental incidents.
The proposal for a temporary freeze in new permits came in leaked reports from the upcoming 13th five year plan — and it is not yet clear how it would apply in practice.
The news comes as a massive and largely unreported spill at a flagship coal-to-chemical project in Inner Mongolia has contaminated water supplies and agricultural land.
According to a recently removed Reuters article, Beijing is ready to clamp down on the expensive and polluting industry because of China's growing oversupply of energy.
Refers to plants at which coal is converted from fossil form to another chemical property. There's coal-to-gas, coal-to-oil and coal-to-olefin, amongst others. The technology tends to be polluting and extremely carbon intensive.
Secret chemical spill
In early May, state-run news outlet Xinhua reported that there had been a leak at the evaporation pond of the Duolun coal-to-chemical project in Inner Mongolia.
Three weeks later, multiple villagers told our researchers they had seen three trucks pouring polluted water near their homes.
Then, in June, a group called Energy Mouth started looking into reports of water contamination, and mapping the site of the spill.
The evidence points to a piping accident in April that turned into a massive chemical leak, with the maps showing ground scarring from floods in the region covering more than 90,000 square metres, including grassland, farmland and forested areas.
In June the plant's owner, Chinese energy major Datang, made an announcement promising to halt operations until they had resolved environmental issues, especially around water supplies and treatment.
Reports from the ground suggest the situation remains unresolved, with villagers forced to rely on bottled water.
One journalist – speaking anonymously due to the sensitivity of the issue in China – told us that the plant's evaporation pond has been investigated twelve times. Some of the rest are listed here.
Datang recently agreed to sell its loss-making portfolio, of which coal-to-chemical part was the worst performing.
Environmental issues
The Duolun spill was the just the tip of the iceberg for China's coal chemical industry.
Last year Unearthed revealed that coal companies are bypassing government environmental regulations or simply ignoring them and building illegal gasification projects in arid and fragile regions.
And just a few months later, at a top chemical conference in Singapore, experts raised concerns over the environmental impact of coal-to-olefins technology that had taken off in China, in particular relating to sludge disposal.
Offload
But back to Duolun.
Not only has the pioneer project poisoned local water supplies, it has been a financial disaster.
According to Datang, which sold its coal-based portfolio for a token 1 yuan this month, "the operating loss of its coal-to-chemical business segment has been increasing annually and the operating conditions continue to deteriorate."
Duolun, which started running in 2009 to much fanfare as the first of its scale, suffered years of delays and, according to the South China Morning Post, had been 'hampered by technical problems'.
The project lost 2.81 billion yuan last year, and 4.6 billion yuan in 2014.
Oil price crisis
China has touted its coal chemical industries for nearly a decade now, with the government fast-tracking permits and helping companies secure capital.
International firms arrived in the late noughties seeking to set up projects at half the cost due to cheap labour and minimal regulations.
But it's proven more difficult that they anticipated, and the oil price crash of 2014 has devastated the industry.
According to Credit Suisse, a typical mainland coal-to-chemical project would break when the oil price exceeds $60 a barrel.
Well it's $47 today, and it's been far lower than that over the last year.
Names have been withheld due to the topic's sensitivity in China
Read more: