UK issues £245 million taxpayer-funded loan to corrupt Brazilian oil company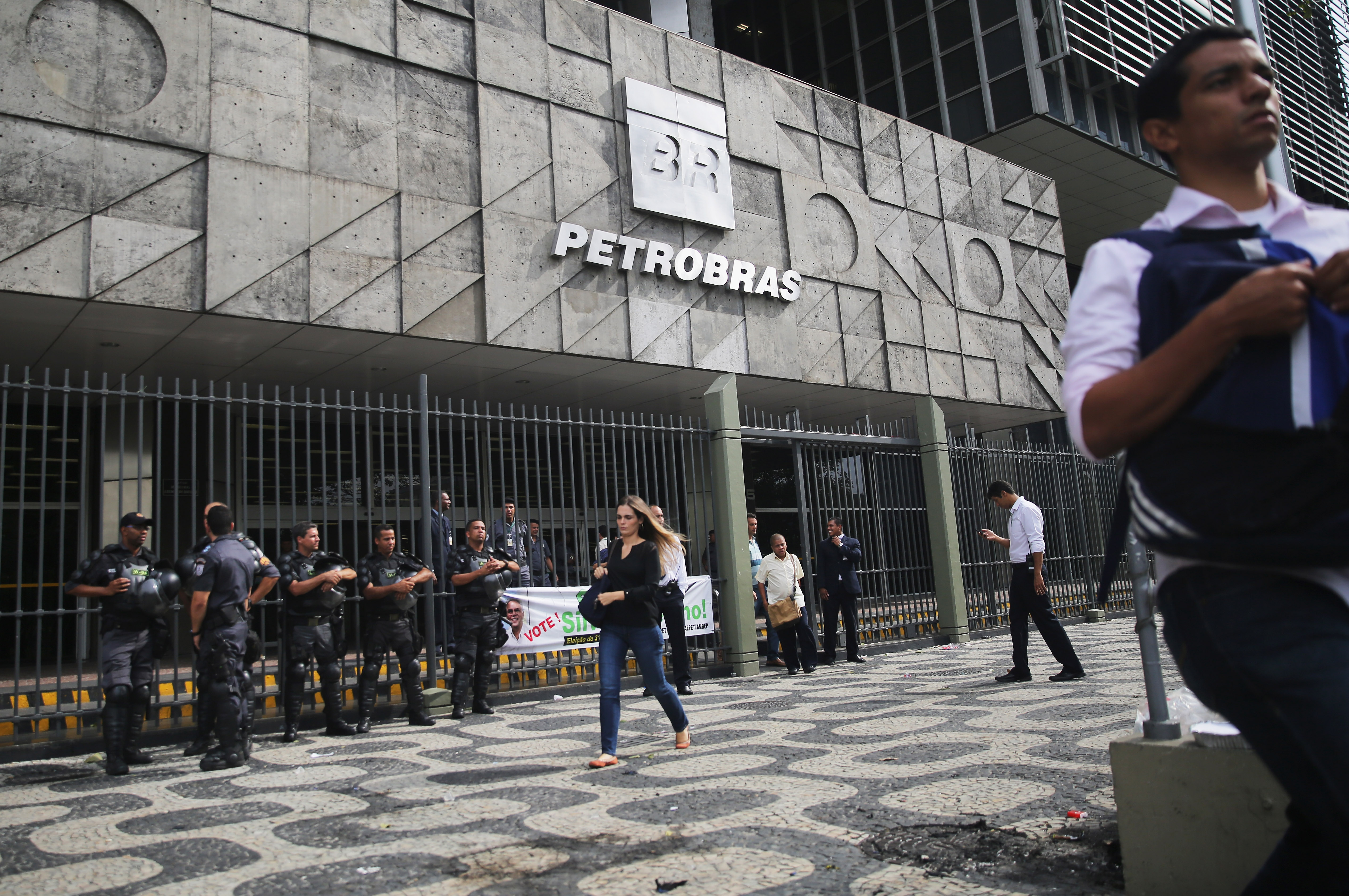 The UK government has issued a new quarter of a billion pounds taxpayer-funded loan to the company at the heart of Brazil's massive corruption scandal, Unearthed can reveal.
The £245 million loan was made to oil giant Petrobras, which is accused of colluding with a cartel of construction companies to inflate the cost of contracts and pay billions in kickbacks to politicians. 
The scandal has rocked Brazil, triggering mass street protests and the resignation of president Dilma Rousseff, who now faces impeachment.
Combined with the companies huge debt load, the revelations have also seen Petrobras shares reduced to a junk rating by Moody's, raising question marks over the ability of the company to repay its debtors.
Details of the loan were revealed by the UK's export finance agency (UKEF) in accounts released last week. 
It extends a $1 billion (around £660 million) line of credit established in 2012. A further £115 million in support was provided by UKEF between 2014-15, after the corruption scandal had broken.
Export targets
The loans are designed to increase British exports, with Petrobras receiving credit from UK taxpayers to buy goods and services from businesses based in Britain.
The continued financial relationship between the UK government and a company at the centre of a national corruption scandal highlights a tension in Whitehall between a target to increase exports to £1 trillion and efforts led by former Prime Minister David Cameron to tackle global corruption.
In 2005, UK taxpayers lent money for the construction of a huge offshore oil rig, which was later cited by a key witness as a source of cash for bribes.
The loan benefitted British company Rolls Royce, which gained a contract to supply parts for the rig. According to reports, Rolls Royce is itself alleged to have bribed Petrobras to gain contracts.
Highlighting the risks involved for UK taxpayers, Carlos Rittl of Brazil's Observatório do Clima said that the loan will: "support a company going through its most severe financial crisis ever and with very limited investment capacity to increase its operation in oil and gas from deep sea pre-salt".
Deepwater drilling 
The most recent loan is designed to help two companies – Subsea 7 and Wellstream International – to export goods and services for Petrobras' deepwater pre-salt drilling programme.  
Subsea 7 is registered in Luxemburg and headquartered in London, and specialises in deep water engineering projects for the oil industry.
Wellstream International, which is a subsidiary of US company General Electric and based in Newcastle, manufactures and installs subsea pipelines.
The loan was announced last week by minister for trade and investment, Lord Price, who is set to play a major role in the UK's post-Brexit trade negotiations.
A spokesperson for UKEF said the agency: "carries out anti-bribery due diligence in line with the OECD Recommendation on Bribery and Officially Supported Export Credits. This informs how export credit agencies such as UKEF should undertake anti-bribery due diligence."
"Our due diligence has indicated that Petrobras has taken significant steps to reform its senior managerial and compliance structures, and that individuals found to have been involved in bribery have been replaced."