What's actually happening with Hinkley?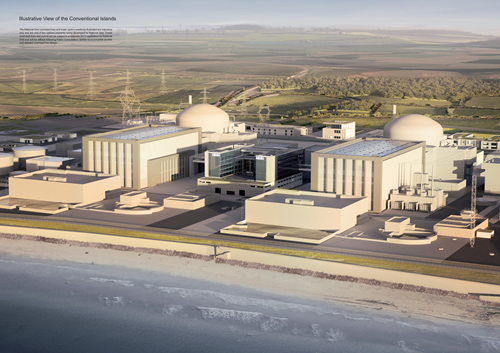 What is there left to say?
The UK's first nuclear power plant in a generation – planned for Hinkley Point in Somerset – has endured so many delays and near-misses that it's come to resemble a classical farce.
And Thursday evening was the comedic climax.
Everyone was convinced the project was finally going to get the go-ahead.
The British press readied their front pages, the nuclear industry rubbed its hands in anticipation.
After months of drama in the boardroom and at their profoundly problematic reactors, French energy giant EDF shrugged off the last minute resignation of one anti-Hinkley board member to officially approve the project.
Le projet #HinkleyPoint est officiellement lancé. 10 votes pour, 7 votes contre, au Conseil d'administration d'@EDFofficiel

— Erwan Benezet (@erwanbenezet) July 28, 2016
Reports in The Telegraph suggested the UK government would follow suit and seal the deal the very next day.
Well that didn't happen.
Instead, Theresa May made a dramatic intervention and pushed back a decision until later in the year.
It appears the new Prime Minister took her French counterpart Francoise Hollande up on an offer to familiarise herself with the project.
Ok. #HinckleyPoint is on ice until the Autumn. French President Hollande offered Theresa May more time to make up her mind. She accepted.

— Chris Ship (@chrisshipitv) July 28, 2016
But it's hard to view this has simple due diligence, especially since Chancellor Philip Hammond reiterated the government's support for Hinkley just days earlier.
Top journalists have imbued the decision with meaning, with Simon Jack from the BBC saying "the timing seemed calculated to cause maximum impact".
There appears to be an emerging consensus in the press that May may have been influenced by her top adviser Nick Timothy, who had criticised the involvement of the Chinese government in the project.
The decision is now due in the Autumn, but really — who even knows?
This piece was updated on 29/07/16