Haze from Indonesia forest fires caused 100,000 deaths in 2015 – study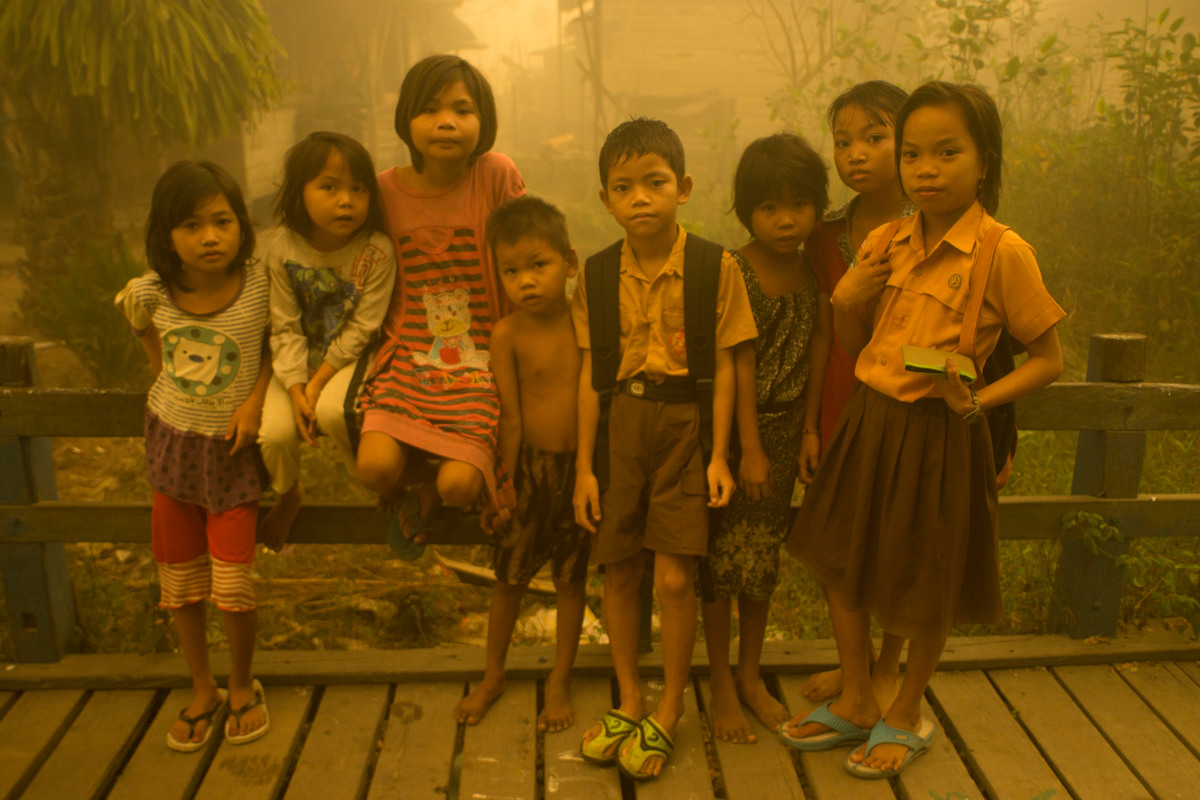 The thick haze caused by vast forest fires in Indonesia that coated much of south east Asia for several months last year caused an estimated 100,300 deaths, according to a new study.
Scientists from Harvard and Columbia universities in the United States found that air pollution emanating from Indonesian forest fires caused the premature deaths of around 91,600 Indonesians, 6,500 Malaysians, and 2,200 Singaporeans.
The research, published today by Environmental Research Letters, used air pollution readings and satellite data to examine exposure from forest fires in three countries.
The study only looked at health impacts on adults, but there were widespread reports of children dying from the pollution throughout last year.
At the end of last year, air pollution levels in the province of Pekanbaru, Sumatra were recorded at 1000 on the Pollutants Standards Index. 100 is considered to be a safe level.
The figures dramatically contradict official data from the Indonesian government, which has stated that just 19 people died from air pollution in 2015.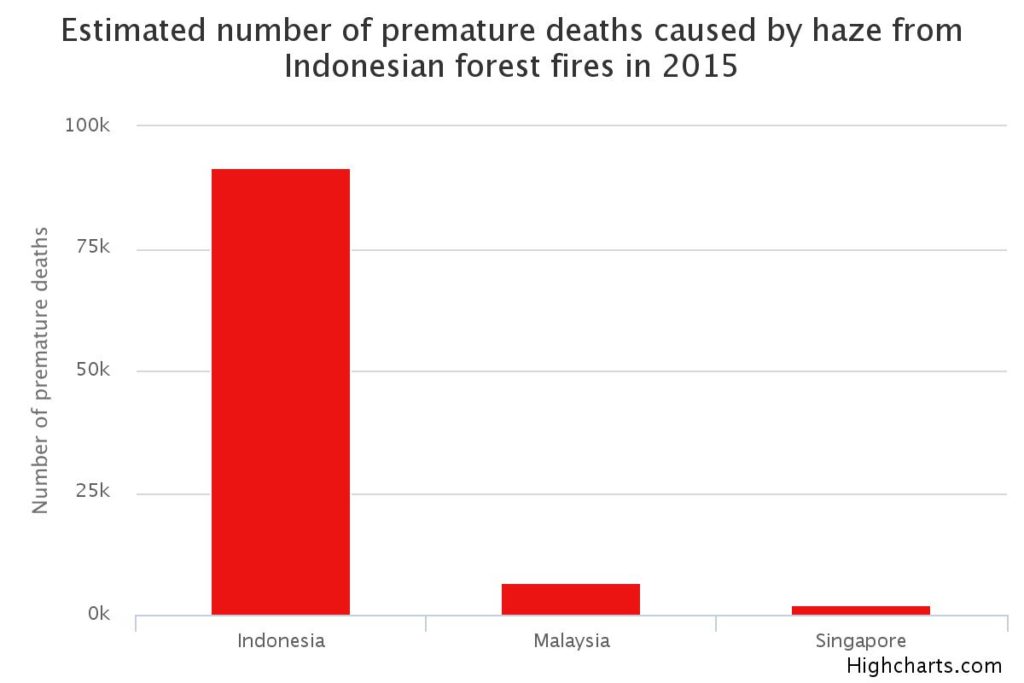 The 12 public health and atmospheric modelling scientists also looked at data from 2006, when the haze was also historically bad, and estimated that 37,600 people died as a result, with the vast majority again in Indonesia.
Palm oil
The development of the palm oil sector in Indonesia has been repeatedly linked to the spread of forest fires in the country. The researchers noted that during the 2006 crisis, burning industrial oil palm and pulpwood plantations accounted for around a quarter of total fire exposure in Kalimantan and 40% in Sumatra.
Forest fires swept through Indonesia for much of last year, devastating natural habitats for wildlife like Orangutans.
In March, officials in the state of Riau were forced to declare a state of emergency as fires raged on the island of Sumatra.
Earlier this summer, Unearthed reported that one of the world's largest palm oil producers IOI Group had ignored government instructions aimed at avoiding a repeat of the extreme forest and peat fires which blighted the country in 2015.
Rules introduced by the Indonesian environment ministry prohibit the palm oil industry from planting commercial crops on burned land and instructed companies to ensure primary canals are blocked to prevent land being drained.
But field investigators from Greenpeace Indonesia found evidence which suggested that the Malaysian firm had failed to adhere to these demands.
US company Cargill suspended purchase agreements with the company after its Roundtable on Sustainable Palm Oil (RSPO) certification was suspended in July.
Read more: Mapping Indonesia's fires and logging rights