Exxon is heading back to the Arctic once Russia sanctions are lifted
ExxonMobil will return to its Arctic partnership with Russian state-owned oil company Rosneft once the US government lifts sanctions against Moscow, a top executive said earlier this year.
According to a Reuters report from April, Glenn Waller – who heads up Exxon's operations in Russia – announced that the US oil giant had not given up on its joint venture in Russia's Arctic waters, where it shared 10 drilling licenses that it was forced to abandon in 2014 due to US sanctions over Moscow's involvement in the Ukraine conflict.
This comes as Exxon CEO Rex Tillerson has emerged as President-elect Donald Trump's likely nominee for Secretary of State.
Tillerson, who was awarded the 'Order of Friendship' by the Kremlin in 2012 and is known to be close to Russian president Vladimir Putin, has been a staunch critic of sanctions.
We have reached out to Exxon for comment, and will update when they get back to us.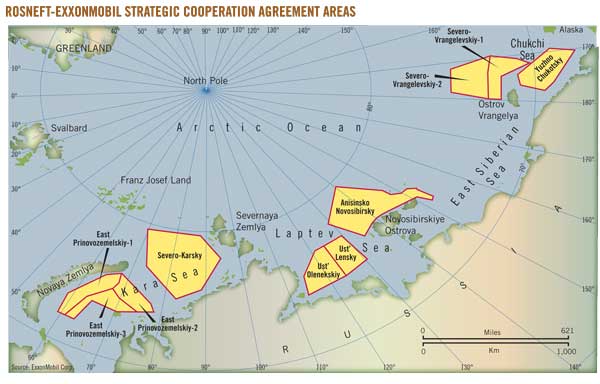 Ice ice baby
In 2014 Exxon had stake in 10 separate oil and gas drilling licenses, exceeding 230,000 square miles and spanning the Kara, Laptev and Russian Chukchi seas, according to an analysis by Oil and Gas Journal.
The firm began accumulating drilling rights in 2011, when it launched a partnership with Rosneft, which included the announcement of three shared drilling blocks in the Kara Sea — the East Prinovozemelskiy trio.
That Arctic push was then expanded in 2013, with a further seven blocks established further north and far further east.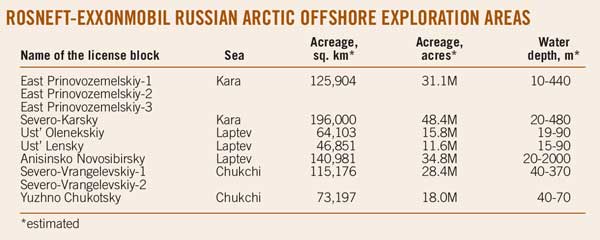 Sanctions
Exxon withdrew from those Arctic licenses in September 2014 at the behest of the US government, which had started sanctioning key figures and companies in Russia following the annexation of Crimea and the eruption of violence in Ukraine.
It was told by the Treasury Department to "wind down applicable transactions" with five big Russian energy companies: Gazprom, Gazprom Neft, Lukoil, Surgutneftegas and Rosneft.
The oil giant has continued doing business with Rosneft, including a project on Sakhalin Island that also involves firms from Japan and India.
Now, with Rex Tillerson in line to potentially become America's top diplomat, and President-elect hoping to boost US-Russia relations, there is speculation that the sanctions will be lifted — even though Russia has not withdrawn from Ukraine.
Tillerson has voiced opposition to sanctions, arguing that American business suffers as a consequence.