Government demands Volkswagen pay out for dieselgate by Christmas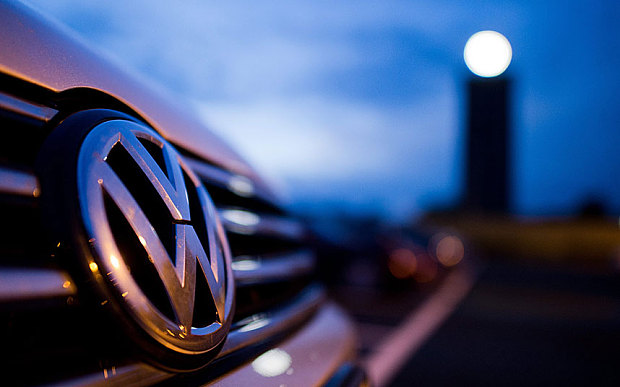 The government has demanded Volkswagen pay taxpayer costs of the emissions scandal by Christmas.
Transport minister John Hayes said on Tuesday he had "issued an invoice" to the car giant and ideally wants it to be paid before the holiday season.
It follows an announcement by the EU last week that it is proceeding with legal action against seven countries – including the UK – where it deems the government has failed to hold VW to account.
The UK government has been widely criticised for failing to prosecute VW or elicit compensation for consumers or for environmental costs as it has in the US. Members of the transport committee said in April that the government had been "phenomenally complacent" about the issue.
Hayes did not state the figure the government has demanded but said the funds would compensate the government for the cost of retesting vehicles from a range of manufacturers following the scandal one year ago, in which the German car giant was found to have fitted pollution defeat devices on their vehicles.
VW have made an offer for £1.1 million, according to reports a month ago, for the costs of retesting vehicles.
Read more: Thousands of UK drivers seek claim against Volkswagen on dieselgate anniversary
Responding to questions from MPs, Hayes said: "[The testing of vehicles] was a very extensive and elaborate enterprise – why should the taxpayer fund that? VW should fund that. I have made that clear to them. They haven't frankly put up much a defence against my claim so I have issued an invoice for those costs and expect them to pay it promptly, ideally by Christmas. I will certainly have it by January."
He added that he "hasn't ruled out" taking legal action if VW do not comply.
London mayor Sadiq Khan has criticised the £1.1 million offer from VW  as "simply outrageous" when compared to the £12billion elicited by the US government from the car giant.
Khan has written to transport secretary Chris Grayling urging the government to come to a similar deal in the UK, including a buy-back option for VW owners and compensation for affected cities