London breaks annual air pollution limit in five days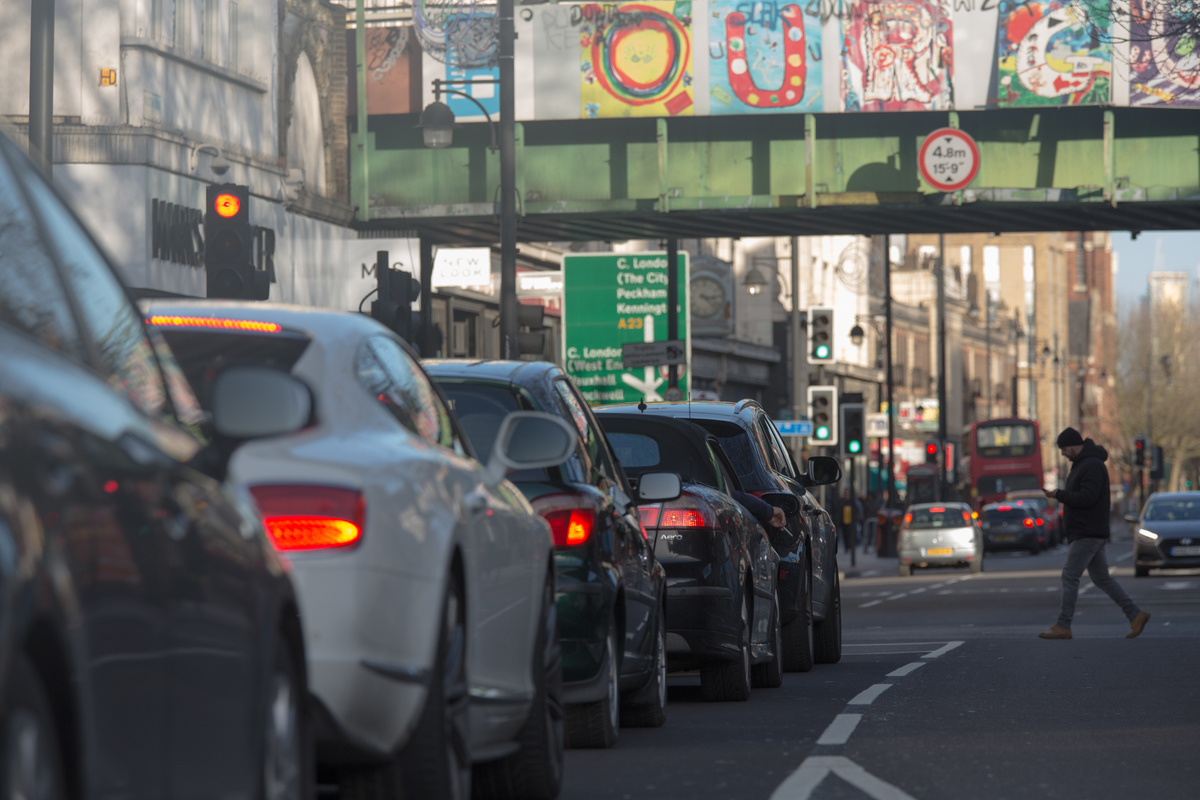 London has broken legal air pollution limits for 2017 within five days, according to King's College London.
The annual limit for nitrogen dioxide (NO2) was breached on Brixton Road in south London at around 9pm on Thursday.
NO2 is a toxic gas emitted by diesel vehicles linked to cardiac and respiratory illnesses. A study by the European Environment Agency suggested 14,000 premature deaths were attributable to NO2 in the UK each year. 
It comes as the government reviews its air quality strategy after the High Court ruled in November that its current plan to cut NO2 levels does not meet legal requirements.
So what does this mean?
What is the air pollution limit?
UK law governing air pollution levels is currently set by the European Union, which stipulates that monitoring sites can only breach an hourly limit of 200 micrograms per cubic metre (ug/m3) for 18 hours over the course of a year.
At 9pm on Thursday, the monitor on Brixton Road exceeded the limit for the 19th hour. It had recorded 21 exceedances by 11pm, after recording 17 hourly exceedances on Thursday alone.
Pollution conditions have been have been normal for winter since the year began.
Has it been breached anywhere else?
It is likely the annual limit will be exceeded in other London locations soon. Monitors on Putney High Street in west London, Brompton Road in central London, and Neasden Lane in north London had exceeded the hourly limit 11, seven and six times by late on Thursday.
It is unlikely that the annual limit will be broken outside of London until much later in the year.
Most main roads in London breach legal limits for NO2 on a regular basis. During particularly bad episodes, some roads have breached the annual limit over the period of a single day.
Last year the limit was breached within 8 days. Putney High Street recorded the highest number of exceedances (1443), followed by Oxford Street (1391) and Brixton Road (883), according to the London Air Quality Network. 
Why are levels so high?
Nitrogen dioxide levels are high in many European cities, largely due to their large number of diesel vehicles. The uptake of diesel has been incentivised for years through the tax system.
In London, diesel vehicles are responsible for almost 40% of nitrogen oxide emissions.
While road transport is the biggest contributor, industry, gas boilers, trains and machinery also play a part.
Why is the government allowed to break the law?
The UK has been in breach of EU legal limits for nitrogen dioxide for years.
Lawyers from the NGO ClientEarth has taken the UK government to court twice. In 2015, the Supreme Court ordered the government to draw up a strategy to tackle the issue by the end of the year.
This was published in December 2015 but the lawyers believed it would not meet legal requirements and so returned to court. In November 2016, the High Court agreed and ordered the government to create a new air quality plan by July.
The lawyers have been granted permission to return to court again if they deem the new strategy to still be illegal.