London's air pollution has been hitting levels worse than Beijing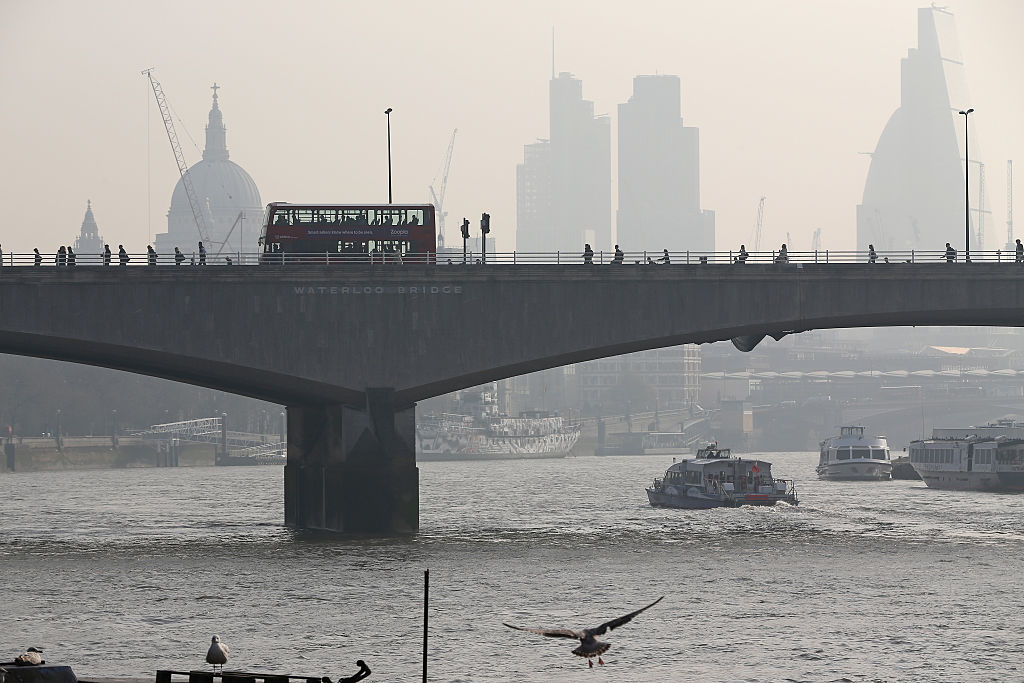 London has been breathing air so toxic that it's been comparable to Beijing in recent days.
Readings at 3pm on Monday show that the air at locations in London was consistently worse than those in Beijing over the previous 48 hours.
But the readings are not an average.
While London hit a maximum of 197 on the Air Quality Index (AQI) for the particulate PM2.5, Beijing recorded a maximum of 190 over the same period – although Beijing's levels were worse at the time of writing.
Beijing's minimum was 63, slightly higher than London at 61.
London's air has not been worse than it is in Beijing during its pollution episodes, when levels are much higher. The comparison may not be true for other pollutants such as sulphur dioxide and ozone.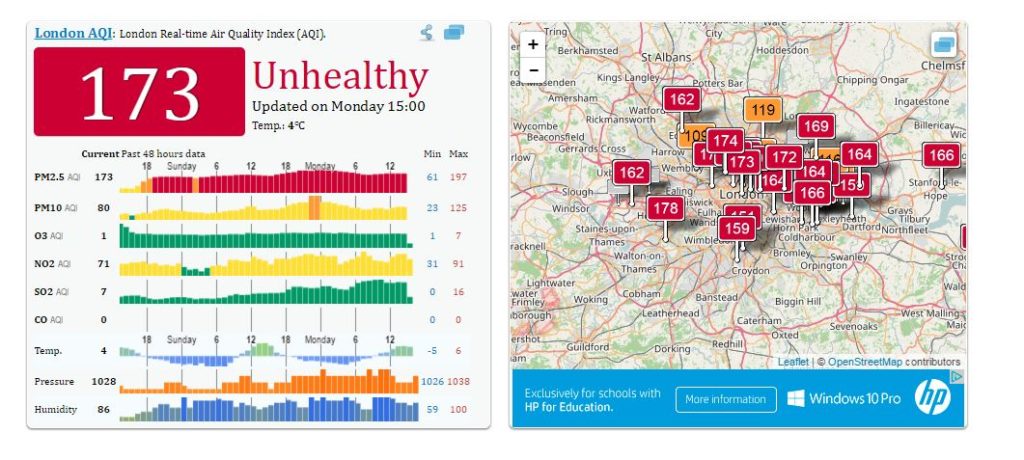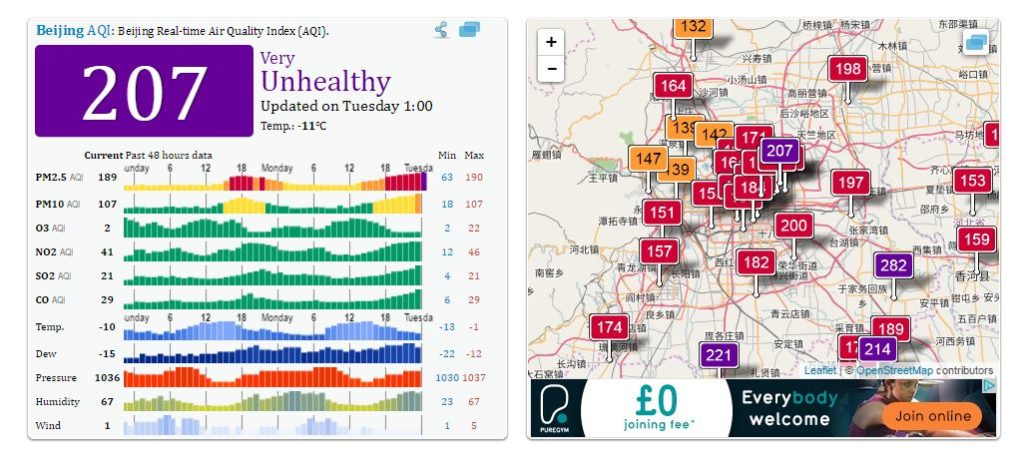 The comparison was first noted on Sunday by Simon Birkett, who runs the Clean Air London campaign. The Air Quality Index is a social enterprise based in Beijing that uses official air quality data provided by Environmental Protection Agencies in around 70 countries and compares them using the scale used by the US EPA. Data is published in real-time and an average is not available.
Experts at King's College London have said the PM2.5 levels in London recorded on Sunday night were the worst recorded since 2011. They put the toxic air down to pollution from traffic and domestic wood burners, which is not being dispersed because of still wind conditions.
On Monday the mayor issued the highest level of pollution alert in London for the first time. (This does not mean levels have never been this high before – the alert system was only introduced by the mayor last year.)
Many parts of the capital were recording average 24 hours levels of PM10 above 100 µg/m3 – double the legal limit. 
Notices were displayed at bus stops, tube stations and on busy roads. One school in the City kept children indoors due to the pollution and cold.
But the toxic episode is not just affecting London. Levels on Monday were high across England and Northern Ireland, with some places outside the capital recording "very high" levels.
In areas where the air is this toxic, Public Health England advice says that everybody should reduce physical exertion, particularly outdoors, and especially if experiencing symptoms such as cough or a sore throat.
Jonathan Grigg,  professor of Paediatric Respiratory and Environmental Medicine at Queen Mary University of London told Unearthed: "Certainly vulnerable people should not exercise outside – that includes asthmatics, children with cystic fibrosis and adults with chronic obstructive pulmonary disease."
Beijing's air is notoriously and consistently toxic. Government action has led to improvements, but following a recent push by industry the Chinese capital experienced its longest air pollution episode this century. Over this period, PM2.5 concentrations were above 200 on the AQI for nine days straight.