China coal consumption falls for third year running
The giant's reduced reliance on fossil fuels helps halt the rise of global CO2 emissions for the first time in nearly 30 years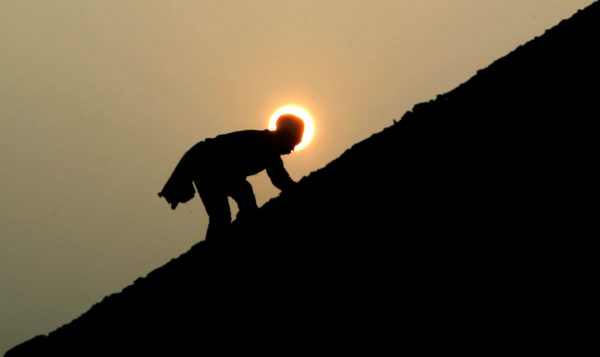 Carbon emissions from China's energy sector stalled last year for the third year running — as coal use fell again and solar deployment nearly doubled.
The newly released government figures, analysed by Greenpeace, also suggest that emissions are on track to fall this year by around 1%.
That would make it the longest stretch of stable or falling emissions on record — with 2014 the first year that China's CO2 emissions failed to rise, and 2015 the year in which they fell by the largest amount.
The dramatic energy change in China has helped halt the rise of global CO2 emissions for the first time since the first climate change treaty was signed almost three decades ago.
It comes as President Donald Trump considers moves to abandon US climate commitments and back renewed investment in coal power.
Rising renewables
The uptake of clean energy in China, however, has continued unabated.
The government is well on-track to surpass its 2020 climate targets, and will hit its CO2 peak years ahead of schedule if current trends continue, the Greenpeace analysis shows.
Last year China smashed all sorts of renewable energy records, installing nearly twice as many solar panels as it had in the previous (also record-breaking) year.
It will probably hit its 2020 solar capacity target as early as 2018.