Data: UK exporting two thirds of plastic waste amidst concerns over illegal practice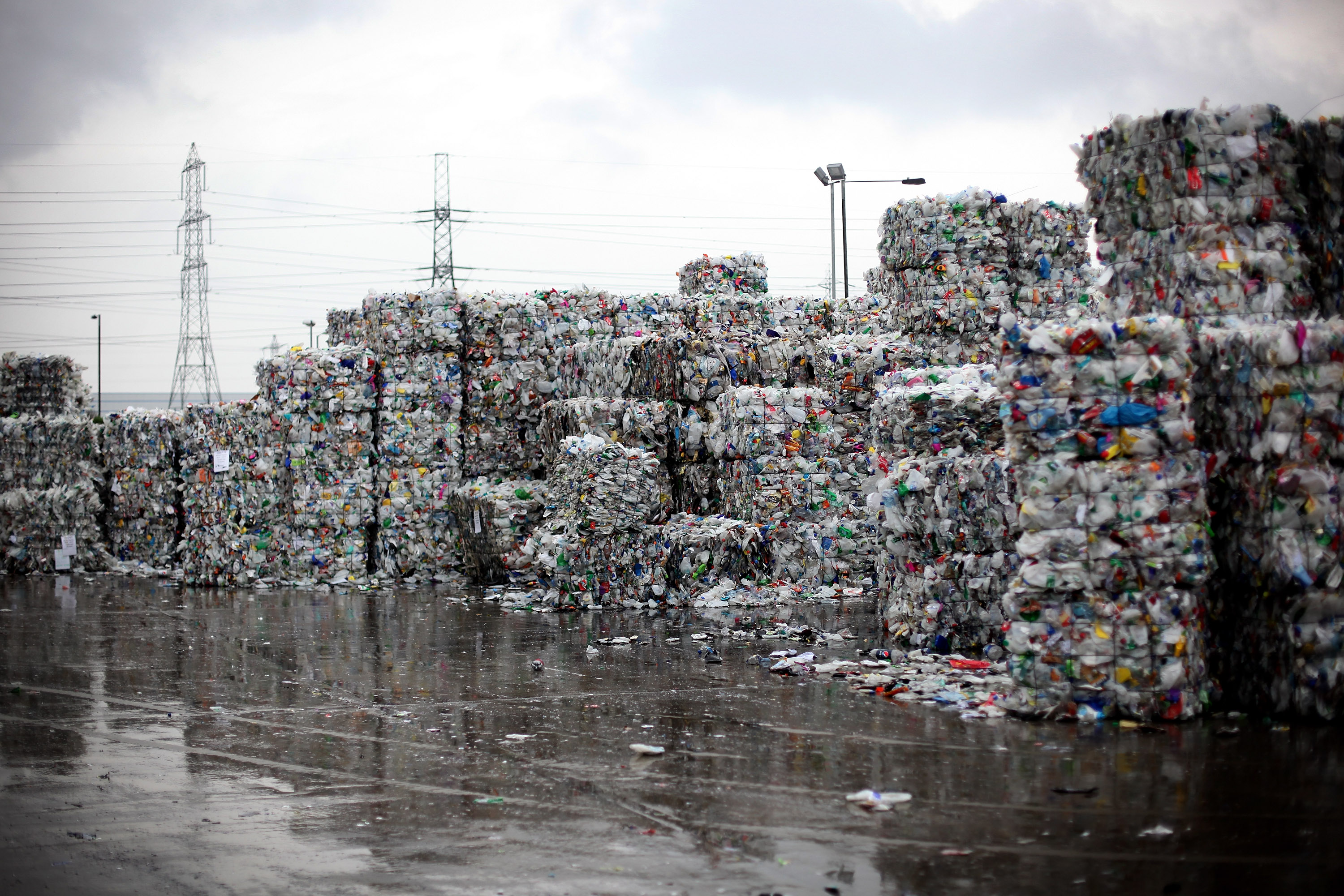 The UK exported more of its plastic packaging waste abroad for recycling in 2016 than in any of the three years previously, according to a new analysis by Unearthed.
The data comes as industry insiders warn that waste sent abroad may be incinerated or buried rather than being recycled.
More than two thirds (67%) of plastic packaging waste was exported for recycling in the first three quarters of 2016, up from 61% in the same period the year before and 60% in 2014.
Unknown fate
Over 515,000 tonnes of plastic packaging was exported from the UK in the first three quarters of 2016, alone. Much of this was shipped to Asia.
In evidence to a recent government consultation industry experts warn ministers about the unknown fate of exports, which they claim are often exported "illegally for manual sorting in Asia, or being burned for energy recovery".
Related story: Coca-Cola U-turn on bottle deposit scheme
Others warn that plastic exports could be used as a front to smuggle out other, more hazardous waste.
Insiders are concerned that instead of good quality plastic for recycling, which would be labelled as "greenlist", criminals could be exporting mixed and contaminated refuse labelled as plastic recycling, thus allowing them to avoid paying UK landfill taxes.
'New narcotics'
In September 2016 Sir James Bevan, chief executive of the Environment Agency called waste crime the "new narcotics".
Between 2015 and 2016, the Environment Agency stopped 223 waste shipments, though it is not known how many of those purported to contain waste plastic. In the majority of cases the containers were sent back to refuse centres, but in 13 instances "enforcement action" was taken.
Samantha Harding, Litter Programme Director at the Campaign to Protect Rural England told Unearthed:
"It makes no sense – either economic or environmental – to send used plastics out of the country. Collected properly, the recapture, re-use and recycling of these plastics would create jobs and lead to cleaner environments."
Illegal shipments
Traditionally the UK has exported much of its waste plastic to Europe for burning as Refuse Derived Fuel, or to China for recycling.
However, in 2013 China implemented stricter rules on the quality of plastic it would accept in a project called "Operation Green Fence". As a result more plastic waste is now making its way to Indonesia, Vietnam and Malaysia.
Back in 2013, a report by the Associate Parliamentary Sustainable Resource Group "there remains concern that some shipments of material are being mis-described as being on the greenlist, when they are actually illegal shipments of mixed municipal waste disguised with thin layers of light recyclables such as paper or plastic."
In the same year the European Commission noted that "significantly lower costs in developing countries for waste treatment and disposal is an important economic driver for illegal waste shipments. These lower costs are mainly a result of less stringent environmental and health regulation than in the EU, and indeed complete side-stepping of controls in some cases."
Want stories like this in your inbox once a week? Sign up here
Warning signs
Back in 2015, DEFRA was warned repeatedly about the potential for illegal export of plastics.
Responding to a consultation on reducing recycling targets, five different recycling firms, including Waste Transition, ECOTECH and DSmith warned of the impact illegal exports were having on the market.
Waste Transition noted that "plastics reprocessing activity in the UK has been declining in recent years with at least six such companies going out of business in the past year," they go on to note that one of the causes is illegal exports with "much of the UK's waste plastics are being exported [ often illegally for manual sorting in Asia ]".
Recycling company PlasRecycle told DEFRA: "the plastics recycling industry in the UK has suffered heavily over the past year with a number of recyclers going out of business, due to a combination of feedstock availability (lack of collection), presence of the disparity between PRN and PERN, lower oil prices and illegal exporting of film feedstock."
DSmith, a leading provider of corrugated packaging in Europe, said: Further action is required to address illegal exports of mixed waste. There is a danger that the increased targets will encourage the collection of poor quality material because there are export markets that will take material for further sortation. When targets increase, the price of PRNs rise, high PRN prices attract fraud, which distorts the domestic market.
Related story: Plastic waste: Ministers cut recycling targets after industry lobbying