New onshore wind could be cheaper than gas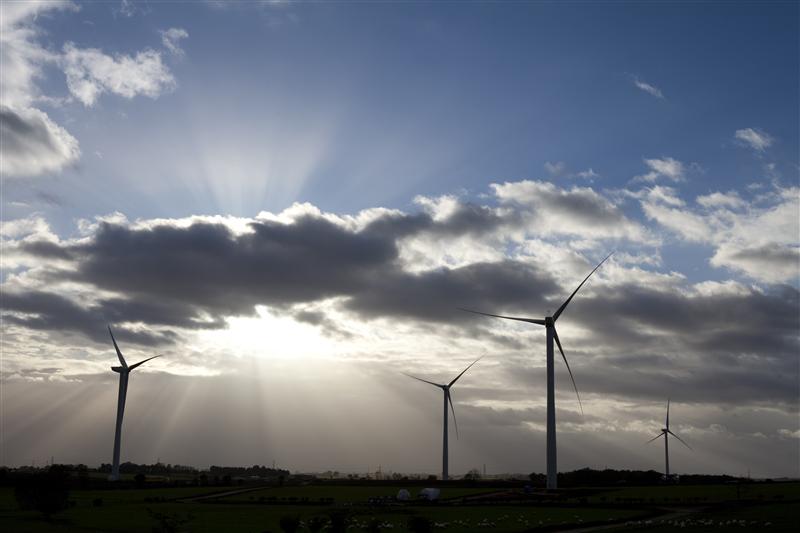 The government has come under fire over its 'short-sighted decision' to effectively ban new onshore windfarms after the release of report that shows they could actually produce the cheapest electricity in the country — even cheaper than gas.
A new study from engineering firm ARUP – commissioned by ScottishPower – has calculated that new onshore wind could get a strike price as low as £47 per MWh if it were included in this year's Contracts-for-Difference (CfD) subsidy scheme, and that includes systems costs.
For comparison, new-build gas power (CCGT) would require a strike-price of £52.50 — though that includes the cost of carbon which is up in the air after Brexit.

Meanwhile the planned nuclear power project at Hinkley Point is set to receive £92.50 per MWh — twice as much as the possible price of onshore wind power.
But despite the dramatic cost gains made in recent years, onshore wind is no longer in the running for subsidies following a decision made after the Conservatives won the 2015 general election.

Alan Whitehead, shadow energy minister, hit out at the decision, saying it was taken "without consultation, parliamentary debate or legislation."
In a statement to Unearthed, he said: "The government should urgently reconsider its position which prevents onshore wind being built even where there is local support for the project.
"For all their promises of cheap bills, the Conservatives have failed to deliver an energy price cap. Now their onshore wind energy ban is driving up energy bills."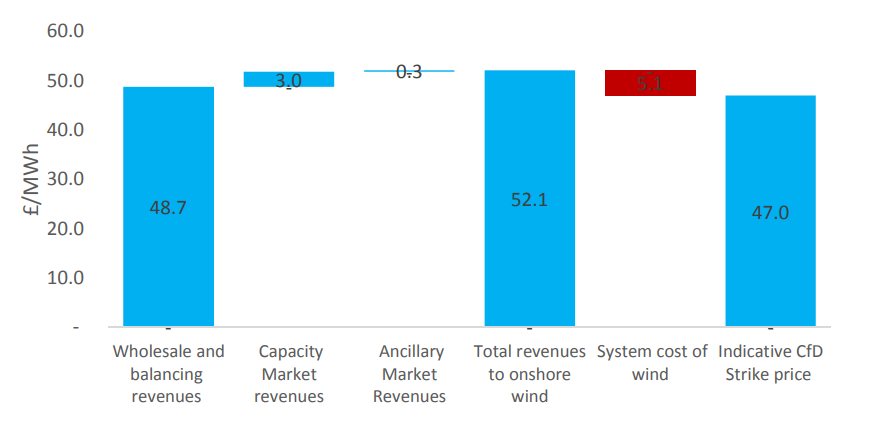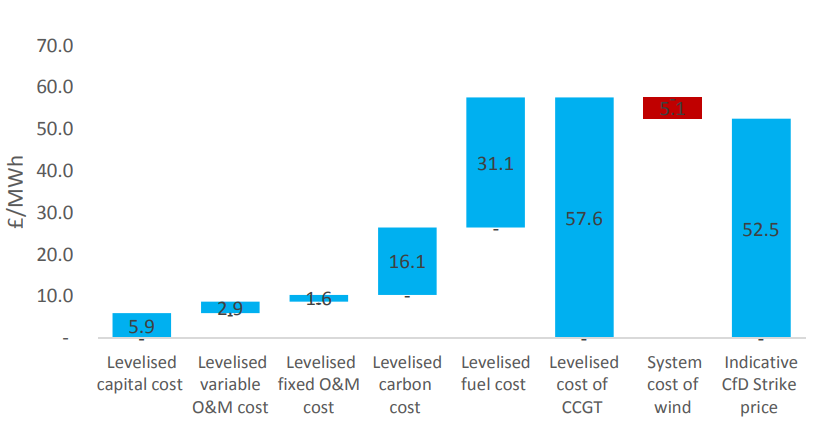 Read the full report – including how the calculations were made – here
Capped subsidy?
On the back of the report's findings, ScottishPower – one of the UK's Big Six energy companies – has called on government to include onshore wind in its CfD auctions, but with a twist.
Keith Anderson, CEO of ScottishPower Renewables, recommended a price cap of £50-55 per MWh for onshore wind projects bidding in to the auction process, which would mean bringing online only the most cost-effective ones — which would likely be located in Scotland.
In a statement, he told Unearthed: "This report demonstrates that given a level playing field with other forms of power generation through inclusion in the CfD mechanism, onshore wind would be the cheapest type of new electricity generation that can be deployed in useful quantities.
"The competitive allocation of contracts will ensure that only the best projects are successful as developers optimise their windfarms, seeking out the best sites, with the best wind resource whilst ensuring they are located in suitable areas.  
"With this in mind, it is likely that the most competitive sites could be located in Scotland. With competitive projects being built in the right place why wouldn't the UK want to build more of the lowest
Joseph Dutton, policy adviser at environmental think tank E3G, said: "Energy systems across the world are evolving as the cost of renewables and smart technologies fall, but the UK is in danger of being left behind.
"The Government needs to publish an ambitious Clean Growth Plan by the end of the summer to ensure we move towards an energy system in which the cheapest and cleanest technologies get built first.
"But through ignoring onshore wind and encouraging investment in more expensive gas-fired power generation, the Government is putting the UK on a path that could harm our competitiveness, energy security, and hopes of tackling climate change."