The grim reality behind Coke's holiday beach bottles
Coca-Cola offered customers the chance of a beach holiday of a lifetime if they bought the right bottle. It turns out they may get more Coke than they bargained for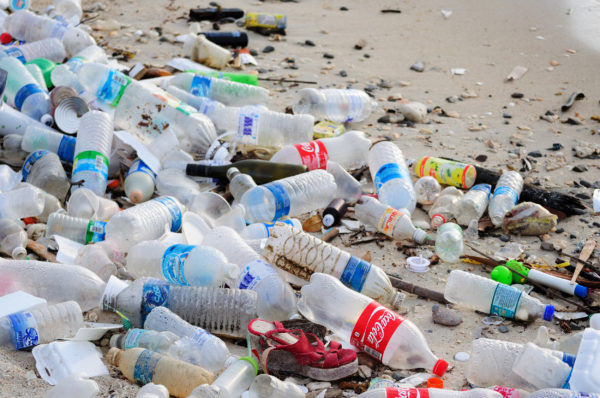 Coca-Cola's summer marketing campaign this year offered customers the chance to win holidays in glamorous beach destinations.
To enter the competition, you'd have to buy a bottle of Coke. But although the campaign hinged on photos of pristine stretches of sand, beaches worldwide are increasingly clogged with plastic waste, and single-use plastic bottles such as Coca-Cola's are one of the biggest polluters. An Unearthed analysis of international cleanup efforts reveals that the beaches featured in Coke's campaign are no exception.
Hawaii
Perhaps the starkest signs of plastic pollution are found in the most remote spots. Researchers discovered nearly 45,000 tiny plastic particles on just two Hawaiian beaches. Over 90% of these pieces were fragments of larger plastic debris, demonstrating the longevity of plastic packaging in the marine environment.
they blame public for littering, but Coca-Cola doesn't provide recycling systems for their own products
One Hawaiian beach, Kamilo Point, has earned the name "Plastic Beach" due to the huge quantities of debris washing ashore from the Great Pacific Garbage Patch, where plastic in the ocean is carried by sea current and accumulates in vast quantities.
A cleanup at Sandy Beach, Oahu in July, found 19 recognisably Coca-Cola products that were recognisably Coca-Cola brands on just 120 yards of beach, Stuart Coleman, Hawaiian islands manager at the Surfrider Foundation, told Unearthed.
Coleman said: "It's a shame that such a big and profitable company can't do a better job of taking responsibility for their products.  Instead, they blame public for littering, but Coca-Cola doesn't provide recycling systems for their own products."
Speaking to Unearthed a spokesperson for Coca-Cola said:
"We don't want to see any of our packaging ending up where it shouldn't be. We're proud that all of our cans and bottles are 100% recyclable, which means that every one of them can be recycled if it is disposed of properly.  We also use recycled material in our cans and bottles and recently announced our aim to use 50% recycled plastic in all of our bottles by 2020.  We will source all of this recycled material from the UK."
A separate survey looking at the types of litter on the shorelines of Maui, the second-largest Hawaiian island, found that plastic debris made up over 70% – and sometimes up to 94% – of all litter found on beaches. On Tern Island, one of the most remote archipelagos in the world, plastics and polystyrene made up 70% of total marine debris recorded over 22 years on Tern Island, in the Northwestern Hawaiian Islands.
Bali
Bali's sands are becoming so polluted with plastic that last year the Indonesian Army was drafted in to help hotel staff clean up Kuta Beach. With existing waste management systems overwhelmed, some resorts in Bali's Jambaran Bay have even started burying waste beneath the sand, to avoid pollution putting tourists off visiting the island.
Such tactics don't always work. "Instead of a scene from a postcard, we found ourselves standing on what appeared to be a sandy landfill," Canadian  journalist Jody White wrote, after his Bali honeymoon. "So littered was the beach with plastic bottles, bags and broken fishing nets that in some spots it was impossible to walk without stepping on garbage."
Mochamad Septiono from Balifokus, a local NGO, told Unearthed that a recent beach clean of Kuta Beach collected an estimated 530kg of rubbish in a single day, while one at Pererenan Beach just up the coast managed to fill two big trucks with rubbish. Along with other major brands, Coca-Cola has sponsored beach cleans in Bali.
Barbados
Barbados' International Coastal Cleanup recovered 3,000kg of rubbish across 27 miles of beaches last year, with 5,550 plastic bottle caps and 4,276 plastic bottles making up the top two items of litter collected.
More broadly across the region, plastic drinks bottles were the top polluter of Caribbean beaches in 2015, making up over a quarter (28.4%) of all debris found in beach cleans. Four of the top five most-collected items in Caribbean beach cleans were produced by the beverage industry, including bottle caps and other bottle types.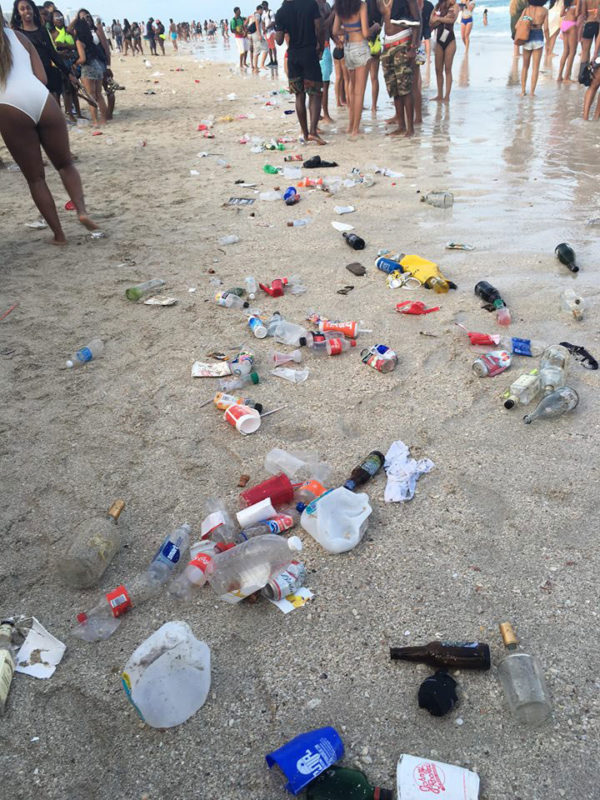 Miami
Beach cleanups in Florida have revealed a similar picture: plastic bags, water bottles, food wrappers, styrofoam containers and bottle caps were among the top offenders in local media reports. Across Florida, a staggering 54,811 plastic bottles were collected on one single day of beach cleans last year.
We don't yet have the answers, but we know it's a vital issue to address
Michael DeFilippi from the Clean Up Miami Beach local group, told Unearthed that the plastic pollution was "really bad" in Biscayne Bay, and pointing to the lack of "corporate accountability" for single-use plastic items like bottles and bags as part of the problem.
Ibiza
Up to 96% of all litter sampled in the Mediterranean is plastic, according to research launched this summer by Greenpeace. Separate research has estimated there is an average of 147,500 plastic particles per km2  floating in the Mediterranean" The Balearic islands – home to Ibiza – are not spared from this: a study conducted across the islands collected 10 kg of litter comprising over 11,000 items, from 32 beaches, with small plastic pieces making up the second most common category of rubbish found on beaches, after cigarette butts, in the summer season.
Coca-Cola say they recognise the problem of marine litter and are supporting measures to deal with it:
"We recognise marine litter is a global problem affecting the world's oceans. We continue to work with experts to find solutions to stopping litter reaching the ocean, and globally work with a number of organisations including the Trash Free Seas Alliance and The Ocean Conservancy to see what more can done."
"We don't yet have the answers, but we know it's a vital issue to address and we'll continue to work with others to support any initiatives that reduce litter and improve recycling and help us get more of our packaging back."