UK looks to toughen climate targets after Paris deal
New announcement could set stage for UK to be the first G7 power to commit to 'net zero' emissions, but comes as ministers are failing on plans to meet existing targets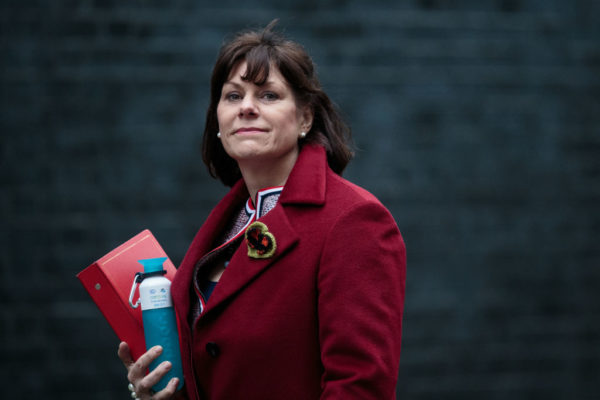 UK climate minister Claire Perry has asked the government's independent climate advisors, the Committee on Climate Change (CCC) to review the country's 2050 greenhouse gas target in light of new science.
The surprise move follows the 2015 Paris climate deal where the UK was among the nearly 200 nations that committed to an ambition to limit emissions in order to prevent global warming above 1.5 degrees. This was in light of new science suggesting 2 degree warming could pose greater risks than previously thought.
The announcement makes the UK the first of the G7 large and established economies to investigate how it can meet the Paris Agreement's goal of balance between "anthropogenic emissions by sources and removals by sinks of greenhouse gases in the second half of this century" otherwise known as net zero emissions.
Speaking alongside Fiji prime minister Frank Bainimarama, Perry said: "I am also pleased to announce that after the IPCC report later this year, we will be seeking the advice of the UK's independent advisors, the Committee on Climate Change (CCC), on the implications of the Paris Agreement for the UK's long-term emissions reduction targets."
But the announcement comes as the UK appears unlikely to meet even its current climate targets without substantial policy changes such as an earlier ban on new petrol and diesel cars, a sharp increase in building efficiency and increased investment in new clean power.
Indeed the recent analysis by the CCC of the government's "clean growth strategy" found that even if ministers implemented every current policy to the full the UK would still be short of its ambition to reduce emissions in line with global warming of 2 degrees.
The advisors also found there are significant risks that some of those policies – such as new nuclear power and those policies which depend on EU membership – may not be delivered on time, or at all.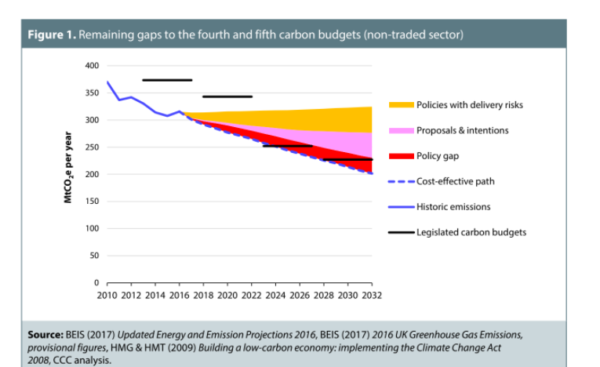 The CCC's analysis matters because the UK's climate change act obliges ministers to "prepare proposals and policies" for meeting targets set by the government's independent advisor.
This latest move is likely to make the UK's targets harder to meet – but does not amount to a new policy to actually reduce emissions. The CCC has asked the government to update its policies by the end of this year.