Industrial-strength weedkillers marketed to amateurs on eBay, chemical giants warn
Crop Protection Association describes sales of professional pesticides online as a 'significant concern' in document seen by Unearthed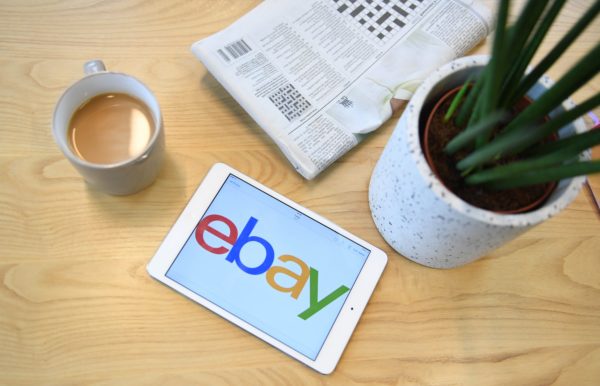 Industrial-strength weedkillers and pesticides are being made widely available to untrained amateur gardeners on eBay and other websites, experts have warned.
Both pesticide manufacturers and anti-pesticide campaigners have voiced alarm about the unrestricted sale of super-strong pesticides to unqualified buyers in online marketplaces.
So-called 'professional pesticide products' – aimed at farmers and groundskeepers – contain chemicals in concentrations that cannot legally be used by anyone untrained in their safe use. But there is no law against selling these products to unqualified buyers.
Pesticide manufacturers believe some vendors are exploiting this loophole to deliberately market professional products to amateurs on eBay and other websites. Environmental campaigners warn that, without proper training, amateurs using these products pose a risk "to their own health and the environment".
Unearthed has seen a written briefing by the Crop Protection Association – which represents some of the world's largest pesticide companies – which describes the online sale of professional pesticides to amateurs as an "area of significant concern".
Amateur gardeners could misapply these products, posing a risk to their own health and the environment
The briefing says professional products available on eBay and other websites – particularly those containing the weedkiller glyphosate – are "frequently listed or advertised with amateurs clearly as the target audience using words such as 'Very Strong', or 'Strongest', or 'Super Strength'".
It states: "They often do include the word 'professional' however there is a belief that this is being used to highlight that the product is better or 'stronger' than the products typically available for amateur gardeners."
Unearthed identified several sellers on eBay that advertise professional glyphosate products in this way, including some eligible for the company's "premium service" reserved for the sellers who meet eBay's "top rated performance standard".
Landmark court case
The news comes just weeks after a California jury ruled that the glyphosate-based weedkiller Roundup contributed to a former schools groundskeeper developing terminal cancer. Roundup manufacturer Monsanto – which has been ordered to pay Dewayne Johnson $289m (£226m) damages – has said it will appeal against the ruling.
Searches by Unearthed in recent weeks found that professional strength glyphosate products were widely available on eBay.co.uk.
These findings follow a previous Unearthed investigation which revealed that illegal and mislabeled pesticides were easy to buy on eBay's UK site, triggering a trading standards authority investigation.
The authority said it would follow up with eBay on the issue of professional pesticides, after being alerted to it by Unearthed.
Nick Mole, from the environmental campaigning organisation Pesticide Action Network UK, told Unearthed: "Without proper training, amateur gardeners could misapply these [professional] products, posing a risk to their own health and the environment."
He added that PAN UK had been "pointing out the problematic nature of this particular legal loophole" for many years.

"On the one hand, pesticides are regulated because of the risk that their use poses to human health and the environment. On the other hand it is possible, in fact simple, for untrained members of the public to purchase professional strength pesticides via the internet, heightening the risk that such products will be stored, handled, used or disposed of in a way harmful to human health or the environment."
Matt Shardlow, chief executive of conservation group Buglife, said: "I am appalled to hear that professional pesticides being sold on eBay.  A few years ago Buglife worked with eBay when we found some very strange toxic concoctions being sold as pesticides on their site, we thought that they had cleaned up their act, so this is doubly distressing."  
'Super-strength' chemicals
The Crop Protection Association briefing seen by Unearthed highlights several indicators which suggest professional glyphosate products are being deliberately marketed to amateurs on websites like eBay.
The document states: "Although amateur products are available, they are often overshadowed by the sheer number of professional products being offered. The products are frequently listed or advertised with amateurs clearly as the target audience using words such as 'very strong' or 'strongest' or super strength'…
It adds: "In order to attract purchasers, the products are often supplied complete with lightweight disposable gloves and a measuring cup of some sort, not usually something which a professional user would expect to be supplied."
The CPA briefing is dated January 2018. Searches by Unearthed over the past two weeks found that professional glyphosate products advertised in this way were not available on Amazon.co.uk. However, they remained widely available on eBay's UK site. These adverts typically include a small-print warning that the buyer is legally responsible for ensuring the product is only used by someone professionally trained and certified.
A spokesperson for the CPA said: "As an industry we are concerned about the sale of professional products to amateur users online. This is why we are working with eBay and other internet companies to close any loopholes and ensure that professional products are only sold to suitably qualified professionals."
Ebay earns a commission – typically 10% of the final amount paid – on any items sold through the site; it also charges listing fees to sellers who want to advertise large numbers of items at the same time.
In response to this story, a spokesperson for eBay said: "eBay has no tolerance for illegal sales of pesticides on our marketplace. We work closely with the regulators like the HSE to ensure that all listings comply with the law and we constantly monitor our marketplace to enforce this."
An 'ongoing process'
The rules on pesticides in the UK are enforced by local authority trading standards authorities and the Health and Safety Executive.
Westminster City Council is the "primary authority" for all trading standards issues associated with eBay in the UK.
Council cabinet member for public protection and licencing Ian Adams said that because of the nature of eBay's business, "removing infringing products for sale is an ongoing process".
Adams told Unearthed that the products flagged in our original investigation –  which included the banned weedkiller atrazine and a Chinese product called "Miraculous Insecticide Chalk" – were removed as a result of Westminster's investigation.
He said: "The Council takes any allegation of the sale of unlawful goods by companies based in Westminster extremely seriously, and works with all parties involved to halt the sale of illegal biocides and pesticides.
"Westminster City Council will follow up the new listings with eBay to ensure that they are removed and further discuss the measures in place to prevent similar listings appear in future."
An HSE spokesperson told us that the body had "conducted a proactive exercise, specifically in relation to sales of professional glyphosate products and has pursued appropriate action against sellers in relation to this."

The spokesperson added: "Following the introduction of requirements for sellers of professional products to have certificated staff available at the time of sale, HSE contacted a number of online sellers reminding them of their responsibilities.
"HSE also held discussions with eBay to help them strengthen their policies pertaining to the sale of plant protection products to ensure these are consistent with the requirements of the regulations."

A spokesperson for the Department for Environment, Food and Rural Affairs told us: "The law requires anyone who purchases professional plant protection products to make sure the end user holds a government recognised training certificate. It is an offence to use these professional products without such a certificate."