Conservative Party pledge to ban plastic waste exports 'disingenuous'
Proposed ban would allow UK to continue exporting to Turkey, the country's biggest market for plastic scrap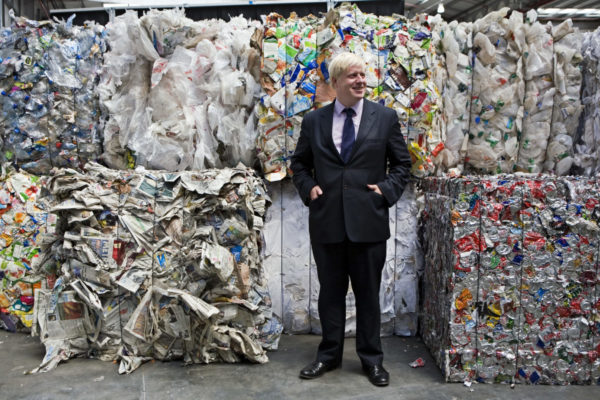 A Conservative party pledge to ban exports of plastic waste would not affect most of the scrap the UK sent abroad in 2019.
The Tory manifesto, released last week, includes a commitment to ban plastic waste exports to non-OECD countries in order "to reduce the environmental impact on the oceans as well as developing countries which do not have the capacity to handle it properly".
But official government trade data reveals that the UK sent only 38% of its plastic waste exports to these countries in the first nine months of 2019.
This means the remaining 62% of plastic waste exports went to OECD countries and so would not have been covered by the proposed ban.
Turkey, a founding member of the OECD, is now the biggest buyer of  plastic waste from the UK amid rising concerns about how waste is handled.
Waste exports to the country from the UK doubled to 106,471 tonnes from January to September this year, compared to the same period in 2018, accounting for 26% of all the scrap sent abroad. 
This represents an extraordinary rise from the same period in 2017, when Turkey took just 5% of the UK's plastic waste. The most recent OECD data, from 2015, suggests Turkey recycles just 1% of its own rubbish. Turkey's Cilicia region has the highest coastline pollution in the Mediterranean, according to a WWF report published earlier this year.
For many years, China accepted a huge amount of the world's recycling. That changed in January when the Beijing government announced it was closing its doors to "foreign trash". 
Since the China ban, western recyclers has scoured the globe for new markets for their recycling materials. 
The resulting influx of waste in countries like Thailand, Vietnam and Malaysia sparked international headlines and overwhelmed regulators in those countries. All three of those countries have now moved to curb imports of plastic scrap from overseas. 
Official UK government data shows just how big an impact these new restrictions have had. Waste exports to Vietnam from January to September are down from 23,284 tonnes in 2018 to just 22 tonnes. 
Until now, Turkey hasn't introduced any waste import restrictions. 
Labour has said in its manifesto that it will ban all exports of plastic waste and invest in recycling facilities in the UK. 
The Conservative Party press office failed to respond to a request for comment. 
Simon Ellin, head of the UK Recycling Association, branded the Conservative pledge "disingenuous and hypocritical". 
He said: "It's just a headline grabber. It's poorly thought out. It's something we come to expect from all sides of the political spectrum.
"Non-OECD countries is still represent a significant market. One has to be careful of what one wishes for. Where's this stuff going to go?
"There is a problem of illegal exports and the solution is to invest in recycling facilities in the UK, so we can deal with our own waste at home."