EasyJet lobbied against green taxes before receiving £600m government loan
Minister told airline it won't face environmental levy in a private meeting last year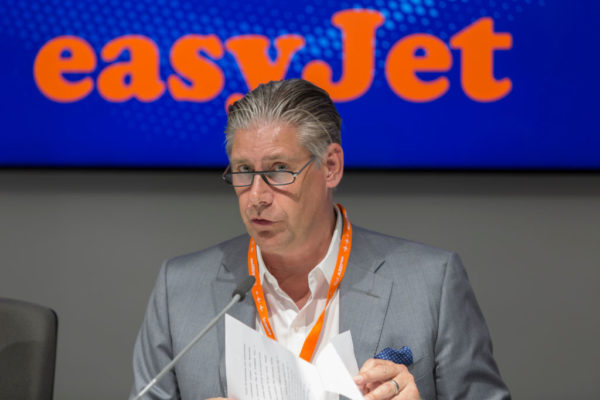 The UK's transport secretary assured easyJet that an environmental tax on flights is "not the way forward," according to documents obtained by Unearthed.
In a meeting with the airline's CEO Johan Lundgren in September last year, Grant Shapps agreed with criticism of European governments for introducing new taxes aimed at curbing the sector's carbon emissions 
The documents, obtained using freedom of information rules, have emerged weeks after the low-cost airline received a £600m loan from the British government without any climate conditions attached.
Meanwhile the European Union is reportedly looking to make compliance with the Paris Agreement a requirement for cash injections, and the French government has announced the terms of the €8bn bailout for its national airline will include deep (albeit non-binding) decarbonisation targets.
It follows an Unearthed investigation into the airline industry's self-described "aggressive global campaign" for tax breaks, subsidies and voucher programmes as the coronavirus crisis sent finances on a tailspin.
Green MP Caroline Lucas told Unearthed: "These worrying revelations suggest that the transport secretary is more concerned about airline profits than the increasing risks of devastating harm to human lives caused by climate breakdown."
"Rather than caving into the climate-destroying demands of airline bosses, the government should urgently develop a just transition plan to downsize the aviation sector whilst protecting and reskilling workers.  That should start with watertight climate conditions on any support made available to the airline industry in response to the impacts of coronavirus."
A spokesperson for easyJet said: "We recognise that we have a responsibility to minimise the impact of our flights and so are focused on both operating efficiently now and on the development of electric aircraft in the future and, since the technological solution is not yet available, in the interim we offset the carbon emissions from the fuel used for all of our flights on behalf of all of our customers. 
"We have always said that taxing passengers is not the right approach as this provides no incentives for airlines to improve the carbon efficiency of their flying, it simply acts as a revenue raiser for governments. The way for aviation to address climate change is to invest in new technology and a tax will simply reduce the funds available to airlines for investment while only having a very marginal effect on emissions."
A DfT spokesperson said: "Aviation contributes around £14 billion to the economy and creates half a million jobs. It is only right that we champion this sector, while continuing our work to make UK aviation the cleanest and greenest in the world.  
"The sector must play its part in reaching the UK's net zero by 2050 target. That's why we are working with industry to develop new technologies and fuels to cut emissions and are taking a leading role driving international action for the sector."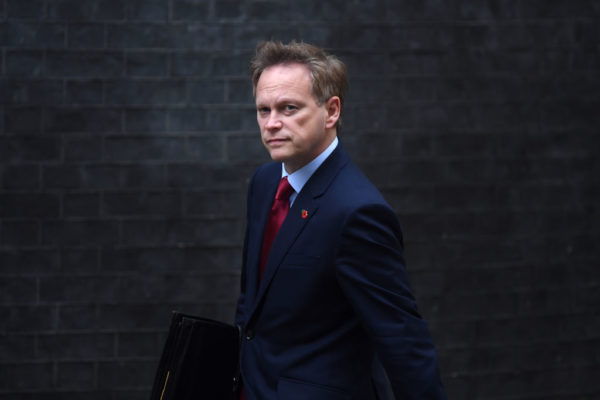 Offsetting
Instead of paying taxes, easyJet's Lundgren was bullish in the meeting about the firm's plans for carbon off-setting, saying it would "look to gold plate."
The airline claims it will – on behalf of its passengers – 'offset' the carbon from the fuel in its flights "by investing in projects that include tree planting and protecting against deforestation and renewable energies," though the environmental merit of such schemes is controversial.
Recent reporting has revealed that satellite data shows deforestation is actually increasing at the site of some high-profile projects run by airlines and energy companies.
According to the meeting notes, Lundgren then went on to criticise the Dutch government for introducing a tax on flights.
Though green campaigners have long called for such a tax, the British government has never appeared to seriously entertain the notion.
Cait Hewitt, deputy director at the Aviation Environmental Foundation, explained that "Airlines have, for many years, preferred offsets over other environmental measures because they're cheap, and don't require any actual changes in the aviation industry." 
Addressing criticism of such schemes, she said: "At best, offsets might be able to do some good somewhere in the world but they won't stop CO2 coming out of the back of the aircraft. Offsets often pay for emissions reductions in other sectors, but this just can't work in the long term; all countries and all activities need to be at net zero emissions within 30 years so those reductions will have to happen anyway. 
"It's a similar story with offsets that pay for tree planting – reforestation has to happen anyway, and there's no way we can absorb all the emissions from aviation, every year, by planting trees in addition to those needed to soak up the CO2 already in the atmosphere."
Proactively promoting aviation
In both this meeting and a month earlier in a private conversation with executives from Heathrow airport – the notes from which were also obtained by FOI – Shapps said he intends to "reorient the department [for transport] so that it is much more proactive in promoting aviation."
In a statement last month Shapps said the UK will have to shift from cars to public transport to address climate change — but that aviation emissions can be tackled by technology. 
To this, Leo Murray, director of innovation at climate organisation Possible and a key advocate for a frequent flyer levy, pointed out that Shapps is a known flying enthusiast and has taken several steps that benefit the industry.
He said: "For Heathrow expansion superfan and hobby pilot Grant Shapps, finally getting his hands on the joystick at the DfT is clearly a dream come true, and he's going to crank it for all he's worth."
"But every credible assessment finds the same thing – that air travel cannot continue to grow unconstrained if we actually plan to meet our commitments to keep global warming to manageable levels in the coming years. 
"Instead of more airport expansion, a frequent flyer levy is urgently needed to keep demand within safe limits. When we eventually emerge from the frying pan of the coronavirus crisis, we can't let an aviation anorak Minister fly us straight back into the fire of the climate crisis."