UN experts call on rich countries to end export of banned pesticides
Move comes after Unearthed and Public Eye revealed world's biggest pesticide companies earn billions from hazardous chemical sales in poorer countries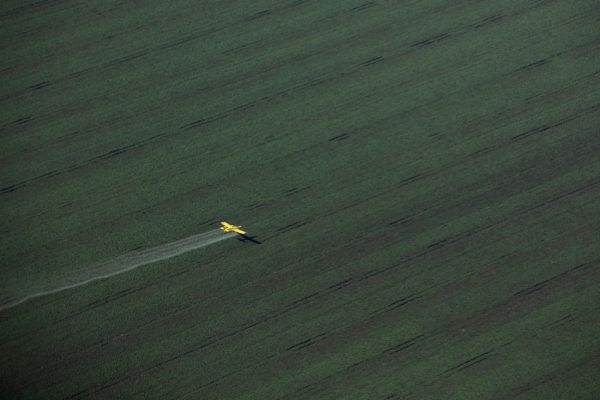 Three dozen United Nations human rights experts this afternoon called on wealthy countries to end the "deplorable" practice of exporting banned toxic chemicals and pesticides to poorer nations that lack "the capacity to control the risks".
A statement issued by UN special rapporteur on toxics Baskut Tuncak revealed that at least 30 countries last year shipped substances to Latin America, Africa and Asia that were banned from use on their own soil in order to protect human health or the environment. 
He said he had highlighted concerns about the shipping of toxic pesticides and other banned chemicals in reports on exporting countries like Denmark, Germany, the United Kingdom and Switzerland.
Tuncak said – in a statement endorsed by 35 of his fellow experts on the UN Human Rights Council –  that wealthier nations often create "double standards" that allow the trade and use of banned chemicals in parts of the world where regulations are less strict. 
He added that the "racialised nature of these standards cannot be ignored" as the dangers were "externalised" to "communities of African descent and other people of colour". This shifting of the dangers posed by toxic chemicals to communities of colour was a "grave concern" that could also be found within rich countries, with "respect to the siting of polluting industries and the dumping of hazardous waste".
"In nearly every case there is no legitimate public interest justification," Tuncak continued. "These loopholes are a political concession to industry, allowing their chemical manufacturers to profit from inevitably poisoned workers and communities abroad, all the while importing cheaper products through global supply chains and fuelling unsustainable consumption and production patterns. It is long-overdue that states stop this exploitation."
The call comes after an investigation by Unearthed and Swiss NGO Public Eye earlier this year revealed that the world's five biggest pesticide manufacturers – all of which are headquartered in Europe or the United States – were making more than a third of their leading products income from the sale of highly hazardous pesticides (HHPs).
More than half of their income from HHP sales came in low- and middle-income countries like Brazil and India.
In some cases, these major agrochemical companies are able to produce hazardous pesticides in the countries where they are sold. However, in many others, they are manufactured and exported from European countries in which their use has long been prohibited.
Tuncak warned that states exporting banned chemicals without a "strong public interest justification" were in violation of their obligations under human rights law, including those relating to rights to a healthy environment and safe working conditions. "Failing to address this longstanding exploitation is discrimination, pure and simple," he added. 
Among the 35 other human rights council experts to endorse the statement were David Boyd, special rapporteur on human rights and the environment, E. Tendayi Achiume, special rapporteur on contemporary forms of racism, Francisco Cali Tzay special rapporteur on the rights of Indigenous peoples, and Michael Fakhri, special rapporteur on the right to food.