Unearthed today: Our changing climate, and what we can do about it
Welcome to Unearthed today the daily climate and environment news wrap from @damiankahya. Sign up below.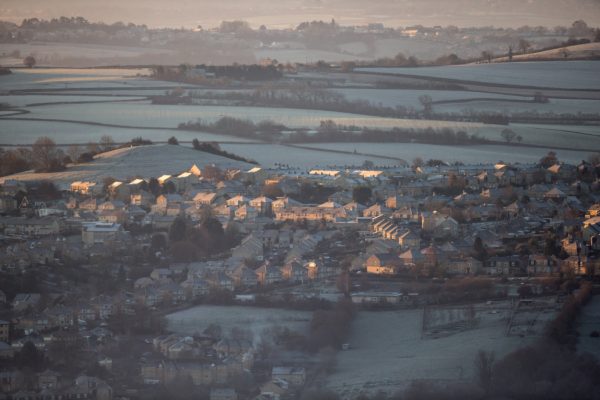 Morning! 
I'm reading about.. how the UK's climate will change.
Sitting here in my hoodie before the house or the heating have woken up the thought of winters without frost seems less sad than it normal – but still pretty alarming.
It is – anyway – merely the most seasonal and arguably least significant forecast provided by the Met Office to the BBC's Panorama programme.
"We're saying by the end of the century much of the lying snow will have disappeared entirely except over the highest ground," Lizzie Kendon, a senior Met Office scientist who worked on the climate projections told Panorama.
"The overarching picture is warmer, wetter winters; hotter, drier summers," Dr Kendon says.
"But within that, we get this shift towards more extreme events, so more frequent and intense extremes, so heavier rainfall when it occurs."
This is where the concerns really start. Hotter summers in cities – one part of London is set to reach 40 degrees most years – will pose major health risks. Dramatic rainfall on dry ground in summer and (even) wetter winters in many parts of the country will both drive new flooding. The situation will be less serious if emissions are curbed, though the climate will still change.
The UK's infrastructure – our homes, offices, roads, railways and sewers – have all slowly developed over hundreds of years to deal with a climate that is roughly like it is now. What Panorama revealed is that – unless we keep how much and how fast that will have to change driving concerns about not just climate change, but fairness as those already most marginalised in society find themselves often least protected.
"I mean, I think it's really frightening. That's a big change, and we're talking about in the course of our lifetime. It's just a wake-up call really as to what we're talking about here," says Dr Kendon.
This is why we – alongside the Huffington Post- commissioned a major series on how to make our future more sustainable, resilient and just. From making our cities livable in the heat to ensuring the economy is driven by these concerns. 
"Building up social resilience is an aspect of climate preparedness that sometimes doesn't get as much airplay," said Priya Mulgaonkar, resiliency planner for the New York City Environmental Justice Alliance, told us. 
"When it comes to urban solutions, we [need to be] big proponents of green infrastructure equity, and making sure that the co-benefits of things like rain gardens or green roofs are prioritised for historically marginalised communities," Mulgaonkar said.
Three things you need to know
India plans to allow old coal plants to stay online even after contracts expire: Plan threatens to scupper hopes that new plants would be offset by the retirement of older, less efficient units. 
Investor pressure over climate change leads American companies to change tack: Pioneer Natural Resources, the biggest independent oil and gas producer in the Permian Basin, last week vowed to cut the intensity of its greenhouse gas emissions by a quarter by the end of the decade. That followed recent announcements by rivals ConocoPhillips and Occidental Petroleum that they would reduce emissions from their operations to net-zero by mid-century, marking the first such pledges by big American oil companies, the FT reports.
More than 61,000 koalas among 3 billion animals affected by bushfire crisis: A new report says 143 million mammals were affected in the 2019-20 blazes, one of the 'worst wildlife disasters in modern history