Could fracking cost the Tories the lead in the election?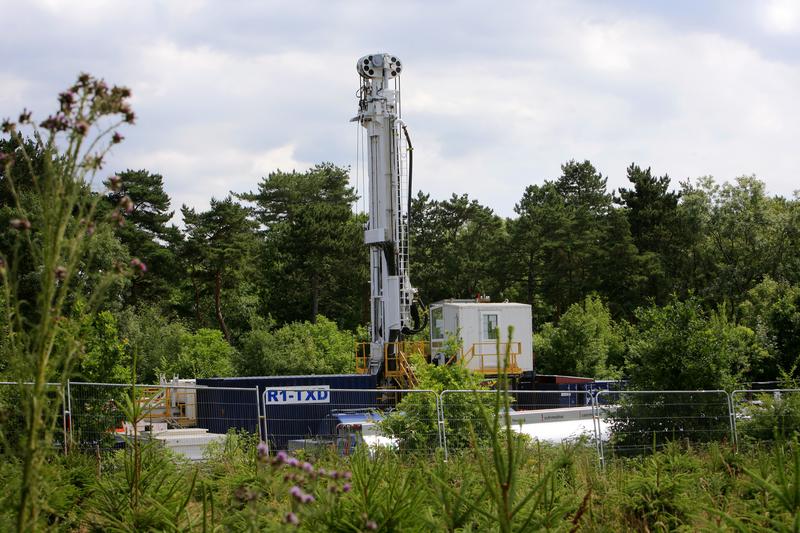 Fracking is becoming a pivotal election issue that could see the Conservatives lose their lead over Labour, according to an analysis of marginal constituencies that could be fracked.
The Tories' predicted lead in the polls could swing in Labour's favour if voters in marginal constituencies – seats where a swing of 5% or less could mean the challenger pips the incumbent to the post – vote for candidates who have professed to be against fracking, the Greenpeace analysis suggests.
The potential of an anti-fracking swing in marginal seats was also highlighted by a poll commissioned by Greenpeace, which found that nearly a third (31%) of a sample of British voters said they would be less likely to vote for candidates who back fracking in their own constituencies, compared to just 13% who say they would be more likely to do so.
The ComRes survey of over 2,000 Brits also found one in ten Conservative (10%) and one in five Labour voters (20%) say they would be much less likely to support a candidate who backs fracking in their area – potentially affecting the outcome of the neck-and-neck election.
Fracking has been building up as an election issue over the past few months over concerns about fracking in groundwater protection zones and other sites of natural beauty or scientific significance. The regulations aren't totally clear yet and won't be now until the next government is in place.
Read more

Over 700 prospective MPs have recently signed up to a pledge against fracking, which reads: "If my constituency is at risk of fracking, I will oppose it. If my constituency is not at risk, I will oppose fracking nationwide"

No Conservative candidates have signed – unsurprising given the government's dash for gas led by David Cameron – but almost 200 Liberal Democrat and Labour candidates combined have signed up to the pledge.
According to Greenpeace research, there are 19 marginal seats in fracking areas where either the candidate who has held the seat has signed the frack free promise and the lead challenger to the seat hasn't, or the incumbent hasn't signed the frack free promise and the lead challenger has.
Of these potential fracking swing seats, eight have been Tory held; seven Lib Dem held; three Labour held and one Green.
If all of those 19 were won or lost off the back of the fracking swing, then the Conservatives would lose eight seats and Labour would gain seven – putting the new numbers at 269 and 276, respectively, and giving Labour the edge.
Almost 200 Lib Dem and Labour candidates have signed the frack-free promise – moving against their official party lines.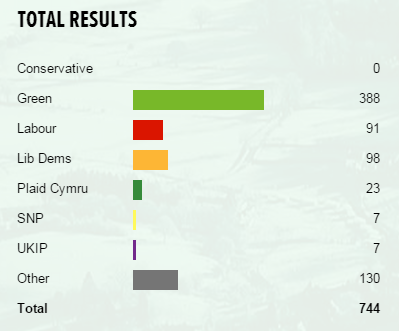 Nick Clegg gave fracking his 'cautious support' in 2013, while Labour's shadow energy secretary Caroline Flint recently said the party is not "not setting our faces against shale gas" at the recent Greener Britain debate.
Labour's position is complicated, though, as Labour shadow energy minister Tom Greatrex has previously said Labour's support for the unconventional extraction technique was conditional on its proposed safeguards being actioned – and Flint has said Labour would support moratorium on shale gas if their regulatory improvements were not agreed.
Potential Labour and Lib Dem voters are the most likely to switch up their vote if their local candidate is pro-fracking, according to the ComRes survey – with 34% less likely to against 13% more likely to for Labour, and 41% against 15% for the Lib Dems.
Meanwhile the proportion of Conservative supporters that are more or less likely to vote for their local candidate if they were pro-fracking only had three percentage points of difference (22% compared to 17%, respectively).
Overall, 44% of respondents said that their candidate's position on fracking won't influence their voting intention.
Almost 390 Green Party prospective MPs have signed the pledge – the Green Party is the only one staunchly set against fracking.