Shell's Arctic rig in trouble over safety and environmental issues – again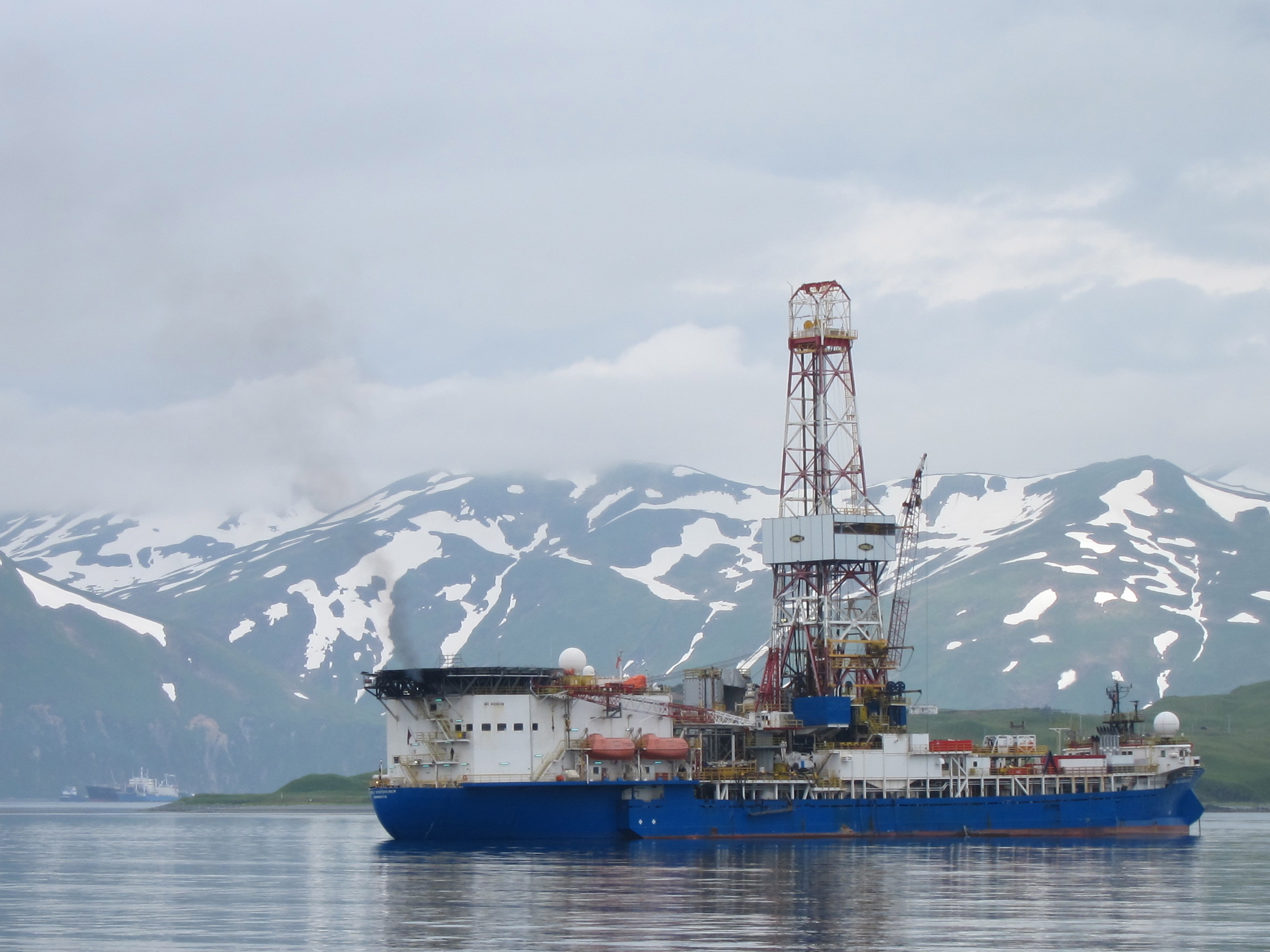 The Noble Discoverer – one of Shell's contracted Arctic drilling rigs – has run into trouble with the US Coast Guard over safety & environmental concerns – according to recently published records seen by Unearthed.
The Discoverer was detained by the Coast Guard while it docked at Honolulu, Hawaii, on 23 -25 April while it was en route to Seattle, which Shell plans to use as a base for its planned Arctic explorations.
One problem found by investigators concerned the oil filter, which was meant to be separating oil from the vessel's bilges.
It's not the first time the rig has faced problems with the exact same mechanism – in 2014 contractors Noble Corp paid a $12.2 million to settle felony charges brought by the US government related to a host of environmental and safety violations while working for Shell in the Arctic in 2012.
The charges covered the many illegal discharges of oily bilge water from the Noble Discoverer, which happened every three hours while it was in transit between New Zealand and Alaska in 2012.
Read more:
The US Department of Justice stated : "By design, water ballast tanks should only contain uncontaminated seawater. Noble pumped oily skimmer tank fluids and deck water with a sheen into several ballast tanks on the Noble Discoverer. Noble then discharged those ballast tanks directly overboard instead of properly discharging the water."
In addition, the company admitted to making false entries about its disposal of oil, including falsifying records that the oil water separator was working when it wasn't.
This time around, the problem with Noble Discoverer's oil water separator was fixed by the day after the inspection in the Hawaii port, according to US Coast Guard records.
It is not known whether the rig has recently been discharging polluted water overboard, as there are storage facilities onboard for bilge and ballast. But this storage space is limited.
A Shell spokesperson told VICE News: "This system has since been upgraded and passed inspections prior. This is a case of mechanical repairs, which from time to time are required on any equipment."
The US Coast Guard also found a significant electrical fault – fire dampeners in the emergency generator room were closed and "deemed inoperable". This was then fixed on the spot – but this fault had been previously noted and no corrective action had been taken by the vessels maintenance crew, records show.
Again, it's not the first time the rig has had problems with onboard safety hazards. In 2012 prosecutors said the Discoverer experienced various problems with its main propulsion system, including its main engine, resulting in engine shut-downs, equipment failures, and unsafe conditions.
Cost pressure
Noble Corp is one of two leading contractors – along with Transocean, the world's largest offshore drilling operator – which are providing drilling rigs for Shell's intended Arctic drilling forays off the coast of Alaska this summer.
Shell's push to drill in the Arctic comes as lower oil prices put pressure on the industry to keep costs down. An engineering professor and expert on the Deepwater Horizon spill Robert Bea, told Unearthed the low oil price could increase the risk of environmental accidents in offshore drilling by forcing contractors to cut costs.
The Arctic is estimated to hold 13% of the world's undiscovered oil and 30% of undiscovered gas, but scientists argue exploiting these reserves should be ruled out  if we are to stay within 2 degrees of global warming over pre-industrial levels – the internationally-agreed threshold to avoid catastrophic climate change.