Comment: 5 ways Shell's not walking its talk on climate change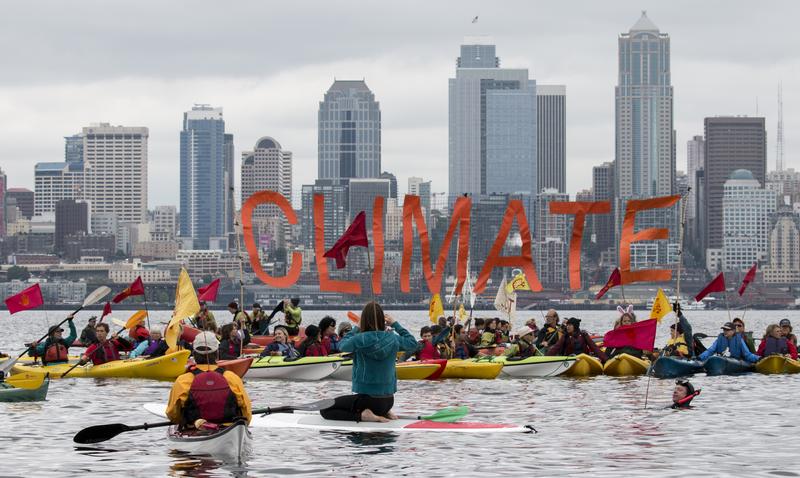 Shell says a lot about the need for the oil industry to be credible on climate change.
It talks about the fight against climate change being a moral obligation, about the expectations it has of its contractors, and about the lessons Shell has learned from its 2012 misadventures in the US Arctic Ocean.
Yes, Shell talks a good game when it comes to climate change and to Arctic drilling, and we can expect to hear more of this rhetoric at the firm's annual shareholder meeting in The Hague.
But look closer, and you see a company whose actions consistently fail to live up to its positive rhetoric.
1) Climate change and a return to the Arctic
Independent research finds that economically viable offshore US Arctic oil extraction is incompatible with restricting global temperature increases to the agreed maximum of 2 degrees.
So, perhaps nothing demonstrates the disconnect between Shell's words and actions so well as the fact that on the same day as the company confirmed that it would support a shareholder resolution asking it to do more on climate change, it also announced its intention to return to the offshore US Arctic.
2) Calls for peers to be credible on climate change while funding anti-climate change groups
In February, CEO Ben Van Beurden called on his industry peers to create a more informed debate on climate change and to abandon climate denial saying: "You cannot talk credibly about lowering emissions globally if, for example, you are slow to acknowledge climate change".
In light of these remarks it is incredible, but true, that Shell remains a member of the controversial US policy group the American Legislative Exchange Council (ALEC) – much criticised for its anti-climate positions.
Google pulled its support from ALEC last year with executive chairman Eric Schmidt saying "they are just literally lying" about climate change.
Yet, Shell has repeatedly refused shareholder and civil society requests to follow FTSE 100 peers – including BP – and withdraw from ALEC.
3) Claims to have "thoroughly responsible plan" but refuses to test essential oil spill equipment in Arctic conditions
Shell's claims about a "thoroughly responsible plan" are completely undermined by Shell's refusal to test its containment dome and capping stack – which could be deployed in the event of an oil spill – in operational environmental conditions – i.e. in Arctic waters.
Shell's 2012 plans were, after a series of mishaps, finally derailed by the containment dome "crushing like a beer can" in safety testing. Since then, this equipment and the capping stack has only been tested off the coast of Washington State not in Arctic waters under operational environmental conditions.
4) Noble Corporation remains a contractor despite criminal offences
Shell's "Supplier Principles", which set out the company's expectations of its suppliers state: "Contractors and suppliers comply with all applicable laws and regulations."
On 8th December 2014, Noble Drilling LLC (a subsidiary of Noble Corporation) and the operator of one of Shell's arctic drilling rigs – the Noble Discoverer – pleaded guilty to eight criminal offences relating to its operation of the Noble Discoverer in 2012 and agreed to a fine of $12.2 million.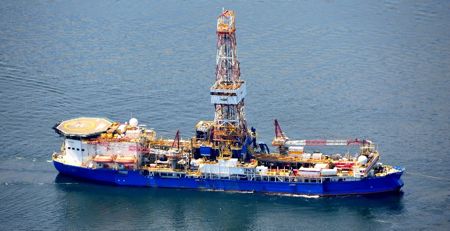 Those felony offences included the falsification of records, unauthorised alterations to essential equipment, and "willfully failing to notify the U.S. Coast Guard of hazardous conditions aboard the drill ship Noble Discoverer".
However, despite these very serious criminal acts, Noble has retained its highly lucrative contracts with Shell including for its most highly scrutinized project in one of the most fragile and globally significant regions in the world – the offshore Arctic.
5) Claiming that lessons have been learned about inadequate risk assessment while Seattle protests against Arctic fleet
That Shell has reviewed what precisely went so very wrong in 2012 and that the company has learned lessons and made changes is probably the most-often repeated claim from Shell's representatives about their Arctic plans for 2015.
One of those lessons should have been that Shell and its contractors often did not fully appreciate various risks in its operations.
Yet tomorrow's shareholder meeting comes after several days of local protests in Seattle against Shell's use of the city's port. The Mayor has declared Shell's permit invalid. If this decision is upheld, Shell will face delays and additional costs in moving its rigs again. The situation is the focus of widespread media coverage adding to the already intense scrutiny of Shell's Arctic operations.
So, despite Shell's assurances, it appears that yet again, three years on, either Shell or its contractor – Foss Maritime – failed to properly assess the risk posed by local civil and political opposition to its plans.
Louise Rouse is an investment campaign consultant to Greenpeace UK