Energy Files: Defra delayed release of fracking social impacts report because of 'damage' to government policies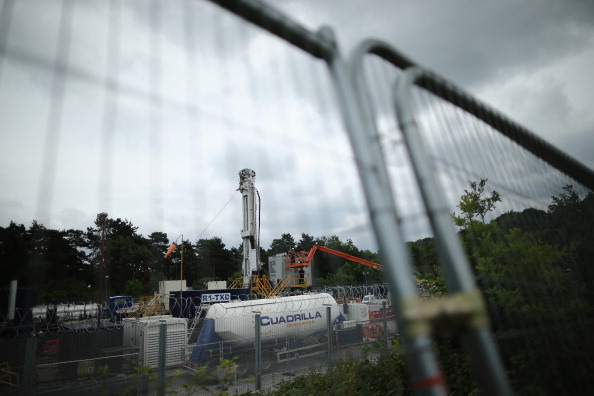 The UK government Department for Environment, Food and Rural Affairs (Defra) said it redacted huge swathes of a Defra report on the impacts of fracking because the information was not rigorous enough – even though it was written by an economic adviser in the department's Rural Communities Policy Unit, exchanges between Defra and the Information Commissioner's Office (ICO) reveal.
The emails, obtained through FOI request, show that Defra was worried that green groups would use information it considered inaccurate to strike a blow against the government's amendments to the Infrastructure Bill, which was changed to allow fracking under people's homes following a consultation in summer 2014.
The unredacted report – finally published in full in July this year – showed the impacts of fracking on housing and jobs in local communities, as well as health impacts from water, noise, light and air pollution.
It took months of legal wrangling under FOI laws to achieve the release of the unredacted report, from the original Unearthed request last August.
The unredacted report was published late in the day on 1 July, the same day as the publication of the Davies Commission into air travel and climate change. This appears to be an attempt to bury the report, after the ICO's decision on 8 June.
Timings & delays
The ICO became involved in January 2015, and the emails show how it repeatedly had to ask Defra to justify why it redacted a large number of sections in the fracking impacts report.
Although Defra initially said its responses to FOI and Internal Review requests were delayed because of the heavy volume of FOI and EIR requests in August 2014, Defra later admitted that releasing the information at that time would have been "disproportionately damaging" to its attempts to allow fracking under people's homes and two planning applications underway in Lancashire.
It writes: "Release of inaccurate and potentially misleading information at this time [August 2014] would have been disproportionately damaging… The interest of 'anti-fracking' campaigners in the contents of the draft paper during the time  left us in no doubt that such inaccuracies would have been used to maximum impact to undermine faith in Government policy."
The ICO didn't buy this, however. It wondered which parts were inaccurate, specifically – and also why Defra thought it couldn't "mitigate or account for any inaccuracies or misconceptions that might arise from disclosure."
Housing, inaccuracies
Defra said the report was a rapid literature review that hadn't been commissioned by ministers or peer reviewed, therefore it was not "robustly analytical" enough – despite the fact it was written by an economic advisor.
This highlights a paradox; Defra found the report accurate enough to use internally, but considered it not correct enough – or perhaps too politically disadvantageous – for public consumption.
One of the main areas the government department was concerned about getting into the public sphere was a section in the report about house prices, which had initially been entirely redacted. It says that fracking nearby could cause house values to decrease by 7% (though other estimates say 10% or even up to 70% of the value could be wiped off) and rents to rise.
But Defra argues that this is "not based on evidence relevant to the UK". It also claims because there is no evidence that house prices around conventional oil and gas wells are depressed, nor will they be near fracking rigs.
But there are more truck movements around fracking sites than conventional oil and gas rigs as fracking fluids need to be transported to the site, which could adversely affect prices.
Balcombe, inaccuracies
Defra attempted to make its case for preserving the redactions by saying that the anti-fracking movement ignores or dismisses the facts. It cites the anti-fracking protests at Balcombe as an example, saying the planned Cuadrilla well where protests took place wasn't a shale gas well but a conventional oil well.
This is a bit patronising to the intelligence of anti-fracking activists, some of whom certainly didn't want Cuadrilla – a firm set up to frack – to get a foothold in their communities and be able to more easily proceed with fracking in the area and UK-wide.
On Cuadrilla's own site it says: "Cuadrilla is aiming to be a "model company" for unconventional exploration in the UK."
Also read: