Energy Files: Who is on the government committee quietly pushing through the latest rules on fracking?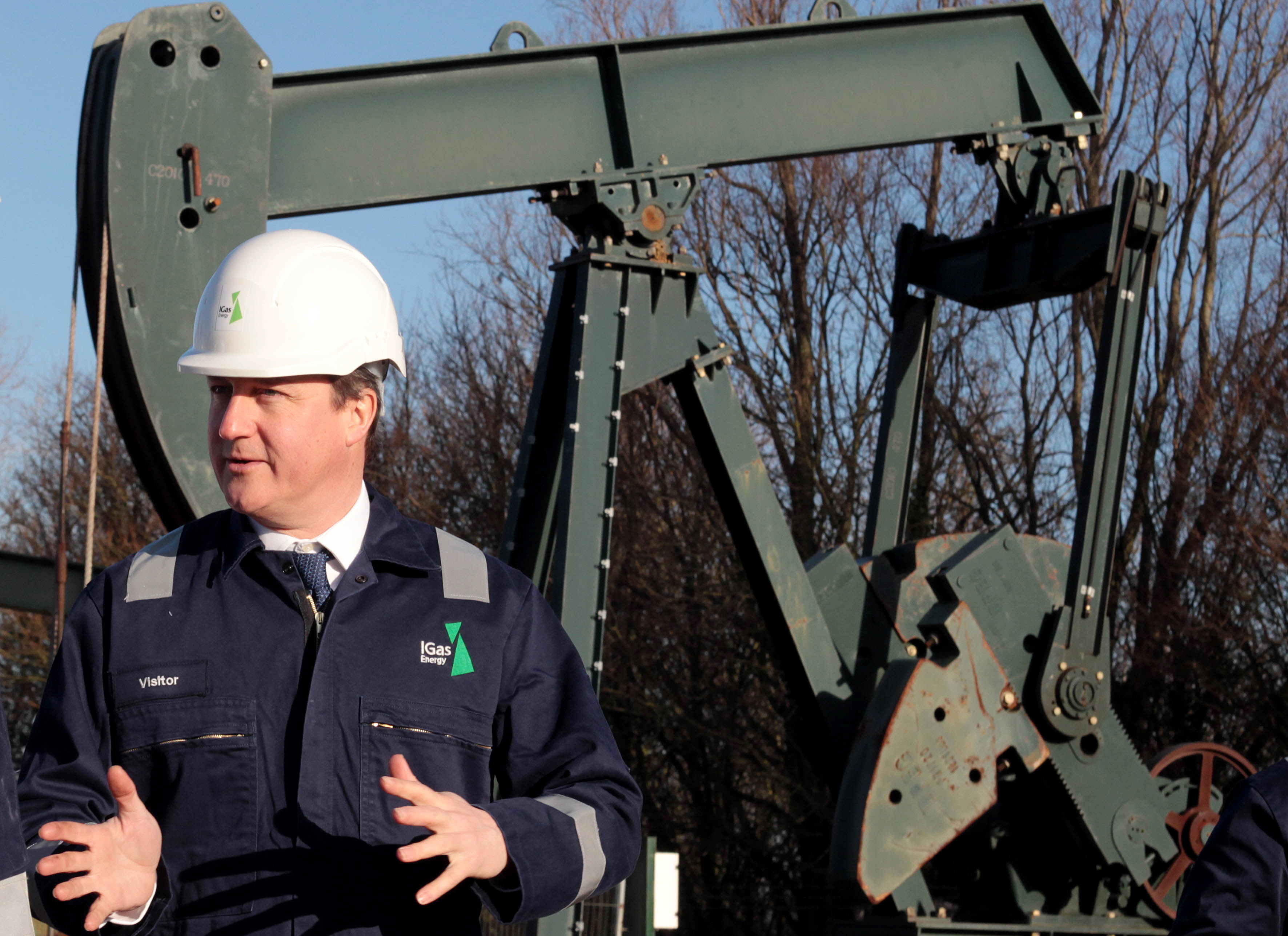 There is a parliamentary debate happening this week on the rules under which firms can frack for shale gas and oil – but you won't hear it from the visitors gallery in the House of Commons.
Instead the government has moved further discussion of the fraught issue of whether and how fracking could be allowed in or below places like national parks to a small "delegated legislation committee" tucked away somewhere in the building and probably not likely to make major billing on daytime Parliament TV.
This means that – after all the fire and light that have surrounded this issue – it's 19 MPs who will ultimately discuss the final draft of the UK's fracking regulations. So who are they and what are their connections to the industry?
Of the 19 MPs who get to talk about the issue two have received donations with links to the oil and gas industry, one owns shares in Shell and other fossil fuel companies, and one – who happens to be the energy and climate change minister Andrea Leadsom – used to work for a fund with significant investments in the sector.
Who's who
Paul Maynard MP
A curious late addition to the committee is Conservative MP Paul Maynard, who is energy and climate change secretary Amber Rudd's parliamentary private secretary.
We know about him because he accepted a donation from a company that expects to benefit from fracking in Lancashire, according to an Unearthed investigation from this summer.
Maynard, whose Blackpool North and Cleveleys constituency is near to Cuadrilla's proposed drill site at Preston New Road, declared a £5,000 donation to his constituency party from Addison Projects in March.
Addison is an engineering group based in Maynard's constituency, whose operations have included oil and gas projects, and clients such as Total and INEOS – the firms partnering IGas in its East Midlands shale gas exploration.
The company has been a vocal supporter of fracking and its managing director, Marcus Addison, sits on the panel of the North West Energy Taskforce – a pro-fracking lobby group that Cuadrilla and Centrica fund to press the case for their Lancashire shale gas projects to go ahead.
Tom Pursglove MP
Conservative MP Tom Pursglove received £15,000 from Offshore Group Newcastle Limited (OGN)  through his local constituency of Corby or the central party, according to the register of MPs financial interests.
Oil, gas and offshore wind investor Alexander Temerko is a director of the firm which, funnily enough, works in the UK's oil, gas and offshore wind sector – though it's interest in the latter appears to have cooled markedly of late.  
Pursglove is also a director of Together Against Wind, the anti-wind campaign founded by Chris Heaton-Harris MP. There is one thing though; Termerko, perhaps because of his interests in conventional gas production, is not known for his love of fracking.
Andrea Leadsom MP (Energy & Climate Change minister)
Energy and climate change minister Andrea Leadsom previously worked as a fund manager for Invesco Perpetual. The firm has oil and gas holdings in its energy portfolio, including £3m of investments in Amerisur Resources, an oil and gas producer.
Dominic Grieve MP
Conservative MP Dominic Grieve has shareholdings in several fossil fuel companies (among others). But his shareholding is "controlled by a blind management trust whilst I was a member of the government". This is set up to remove the conflict of interest. Anyway, the firms are Shell, Rio Tinto, Anglo American and BHP Billiton.
Shell are big fans of shale gas, but not (yet) in the UK. Perhaps if the regulations were a little more favorable?
John Cruddas, Harry Harpham and Alan Whitehead MPs
Labour MPs including Jon Cruddas, Harry Harpham and Alan Whitehead were partially funded by Unite the Union which has called for a moratorium on fracking.
The rest…
Y'know, here's the thing about this sort of "who funds who" story: we don't really know, because of a clever work-around where MPs get money from Conservative clubs. So, for the sake of transparency, here are the donations we have no idea about:
Steve Double (around £21,600 from The Tandridge Club, United and Cecil Club, Stalbury Trustees, and Fowey Conservative Club)

Kevin Foster (£14,500 from

Midlands Industrial Council

, United and Cecil and Ellacombe Conservative Club),   

Scott Mann £5,000 from United and Cecil

Pursglove also received donations from United and Cecil (£2,500)
Full list of MPs on the Committee: Jon Cruddas. Steve Double, Chris Evans, Michael Fabricant, Kevin Foster, Dominic Grieve, Harry Harpham, Andrea Leadsom, Holly Lynch, Callum McCaig, Scott Mann, Chris Philp, Tom Pursglove, Tommy Sheppard, Julian Smith, Paul Maynard, Chuka Umunna, Alan Whitehead.