Comment: 7 reasons why the UK solar subsidy cut is flawed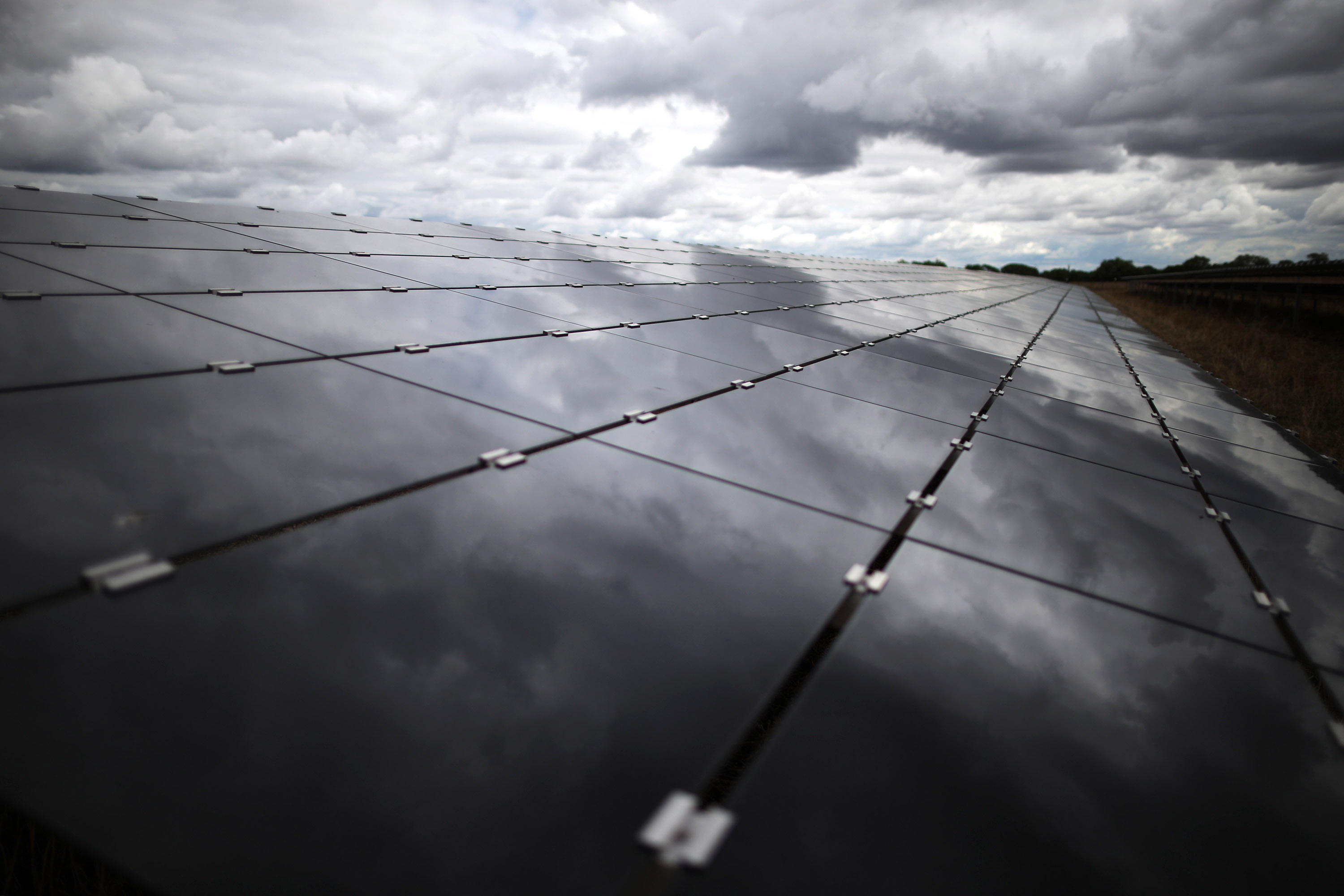 UK promises climate action, pulls support for solar
UK prime minister, David Cameron, has hailed the UK as a climate leader in the crucial Paris talks this month.
Indeed he has become the first leader of a major western economy to announce a phase out of coal power. But at the same his government has moved to cut support for every type of clean energy – from wind to carbon capture and storage.
UK Government has now announced its final decision on cuts in the support for small to medium scale solar developments – the so-called "Feed-in-Tariff" used by households, firms and community projects.
The tariff has proven remarkably successful. 8 GW of solar PV has been deployed in UK so far according to the industry, and it is owned by 670,000 homeowners, and thousands of businesses, farmers, schools and community groups. But for the UK government that's the problem, it's costing too much.
The government's plan is  to sharply and suddenly cut the solar tariff by 64%. It's not as insane as it sounds, crashing solar costs mean this transition should be possible in only a few years' time but only with a gradual sensible phase-out of the tariff.  
Here are 7 flaws in the thinking behind cutting the subsidy for solar (and other small-scale renewables) by this much:
There are lots of jobs at stake – but these aren't factored into minister's calculations
Job losses are already beginning in the industry as a result of the announcements made in the consultation. According to businesses and unions estimates, more than 20,000 people could end up losing their jobs if the original proposals were forced through.
This will be fewer now but the losses will still be substantial, and include young, home-grown businesses which are on the brink of going bust. Mark Group has had 939 redundancies and the solar panel and insulation installer Climate Energy also folded into administration, both blaming government policies.  Other casualties included Southern Solar and the Elon Musk backed Zep Solar UK.
The problem is ministers didn't consider  the impact on jobs as part of the consultation on the costs and benefits of the policy change.
The government have given up on getting solar without subsidy
The idea of subsidies is to get clean energy to the point where it can stand on its own feet. In the case of solar the cost of getting to that point is estimated at £150 million additional to what is already projected by the Department of Energy and Climate Change (DECC) by 2020.
Oddly enough the last budget gave over eight times that to oil and gas in tax breaks.
In fact the extra cost of getting a major clean energy technology to no longer needing subsidy in UK is about half the cost of adding an extra lane to the A1 between Coal House and Metro Centre.
It looks particularly weird when you compare it to nuclear.
Solar can become subsidy free in 5 years time whereas the nuclear package announced in October with French and Chinese funding will add £33 to our annual energy bills for decades to come.
Solar could actually lower bills (kind of)
Because solar power is free once the panels are built it makes the wholesale cost of power cheaper. That is to say, the main cost paid by consumers.
Analysis by Good Energy has demonstrated that every GW of solar PV produces savings of £35million/year which should feed through directly to consumer bills.  For the 3.2GW of solar PV already accredited under FiTs that represents a saving to consumers of £112 million which should be used by DECC to offset the support costs but this saving is not even acknowledged.
It's a bit weird to be cutting a few hundred million off solar, and then spend billions on nuclear  
Ministers have committed to paying for a new nuclear plant at Hinkley point C where the  owners receive a fixed price of £92.50 for every MWh produced at the plant for 35 years.
This is nearly twice the current market price for electricity. Awkwardly the government's own auctions for clean energy have now found that onshore wind and solar are both cheaper than the strike price for Hinkley – and on shorter contracts – whilst the cost of offshore wind is falling fast.
The Solar Trade Association has undertaken analysis showing that solar PV could provide the same amount of electricity for half the subsidy cost, even allowing for the additional benefit of nuclear providing power at all times of the year. The analysis shows that a combination of solar, storage and other flexibility mechanisms would cost consumers roughly 50% less than Hinkley Point C over the 35 year lifetime of the Hinkley subsidy.
It's ignoring the future
Solar, like other clean, smart technologies (and unlike nuclear) is becoming cheaper every day
Solar panels fell in cost by about 80% between 2008 and 2013. Solar installation was at record levels in the UK last year.
In comparison, in Australia domestic solar power plus battery storage is already cheaper than retail prices.
In Spain solar power is so cheap (and its impact on the major utility companies so bad) that it is now taxed rather than supported.
These countries are not the UK, but the line of latitude where these prices pertain is moving steadily north every year as prices are expected to fall further and will arrive in UK within a few years. Indeed the solar industry has published an 'independence plan' for what is required to get solar power subsidy free by 2020.
In fact, so-called solar farms are already cheaper than nuclear. In the UK the recent bid price for solar farms is around £80/MWh, so lower than nuclear and close to wind, although the builders said that this bid would be built with "zero profit margin".
If the cost of capital can be tackled – and ground-mounted solar is very low risk – there is even reason to think that even in UK the levelised costs of solar will be lower than wholesale price by 2020. Even now in the US where wholesale costs are generally cheaper than in the EU, ground-mounted solar is close to that level.
The fall in costs of solar are being accompanied by rapid falls in the price of power storage solutions, of which batteries  are the most high profile but there are others like liquid air and flow batteries. One supermarket is already experimenting with solar plus storage.
Other technologies costs are falling rapidly like electric vehicles decentralised energy generation and demand side response. It is likely that these will act synergistically at the local level to restructure supply and demand dynamics at a national level.
Whilst others get on the train
The government may think the future is all about Uranium and gas but in the private sector everything is changing.
These changes have been enough to cause energy giants like Centrica and EOn to restructure.
The Head of the National Grid has suggested that solar could be the new baseload in association with storage, and that the centralised power stations will have to perform a different role.
Energy isn't just about kilowatt hours
As Exeter University academics argue, energy policy arrangements in UK have a legitimacy problem. A key part of this appears to be the ability to participate in the transition though ownership, and the social and political dimensions of the different responses of UK and Germany to the Fukushima disaster illustrates why political mandates for energy change are very different.
With the need for a renewed political mandate for energy transformation, the FIT cuts will have such a damaging impact on community energy with about two thirds of projects being put at risk. The one aspect of the current energy policy which suggests a broadening of political mandate is being severely undermined.