Donor watch: Who's been backing Theresa May?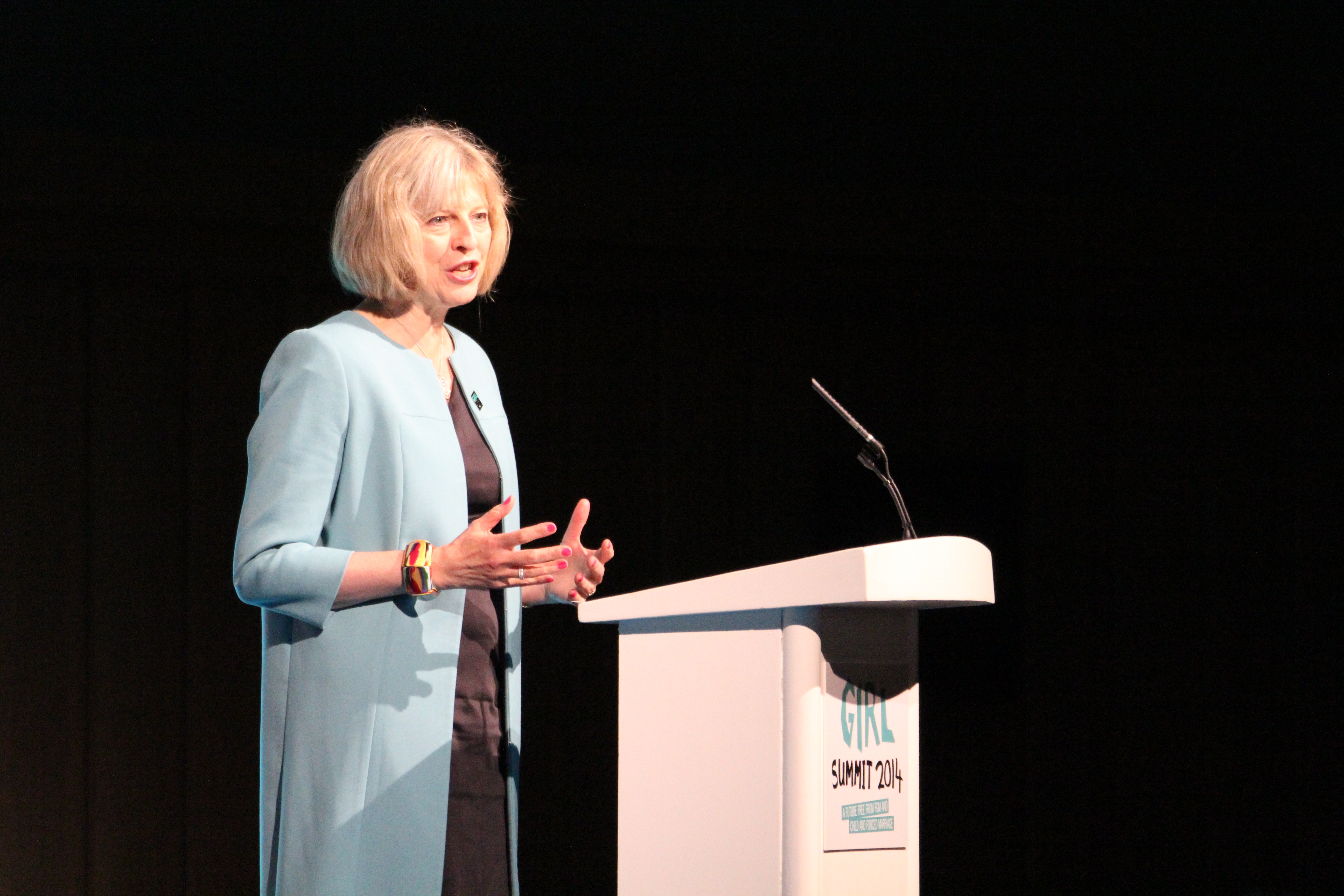 And then there was one.
Less than a week ago, we profiled the then three contenders for Prime Minister — Theresa May, Andrea Leadsom and Michael Gove.
Only May remains.
So here's what we dug up on her donors and energy policies.
May the force be with you
In the brief Conservative Party leadership campaign, Home Secretary May positioned herself as the centrist, borrowing the rhetoric of former Labour leader Ed Miliband.
But before the referendum she had been considered one of the more ardent right wingers in Cameron's inner circle, even calling for the UK to leave the European Convention on Human Rights.
On the environment
Though May has been largely silent on the issue of climate change since becoming an MP, the few occasions where she has spoken out have been striking.
In 2006 she said that "the government could do more to promote green energy, rather than giving unfair subsidies to new nuclear power stations".
Theresa May: "Govt could do far more to promote green energy, rather than giving unfair subsidies to new nuclear" https://t.co/7MHWlklA4J

— Leo Hickman (@LeoHickman) July 11, 2016
And in 2008 she celebrated the passage of the Climate Change Bill, saying she believed its binding greenhouse gas targets would "improve our national and economic security".
In that same statement she came out against a third runway at Heathrow because it "would undermine our national [emissions] targets and seriously damage the health of the local community."
Here's what Theresa May, the UK's next prime minister, said about climate change in 2008 https://t.co/cd7uayk0ye pic.twitter.com/xMMQJCBvMg

— Leo Hickman (@LeoHickman) July 11, 2016
In the last parliament May supported the badger cull, and was one of only 30 Tory MPs to abstain in the vote on allowing fracking under national parks, held before Christmas.
Connections and donations
On Monday, May won the backing of Ukrainian energy magnate and prominent Conservative party donor Alexander Termerko, who was previously a strong supporter of Boris Johnson.
Termerko – together with his firm OGN, which builds oil and gas rigs – gave £690,000 to the Tories in the last parliament.
The millionaire has been an outspoken critic of the government's energy policy and has recently been mooting a £1 billion project by the developer Aquind to link up the UK with the French electricity grid, ostensibly to prevent power blackouts over here.
Termeko is joined on the board of Aquind by Conservative peer and leave campaigner Lord Callanan, who has previously spoken out against the "madness" of the UK climate change act.
Last year, Channel 4 caught Temerko saying he had enough MPs to throw out David Cameron if he wished.  "All MPs which I support, which is 37 MPs… You know for change [of] prime minister you need 20, I have 37. Much more than half."
In October 2013, May joined other senior Tories in attending the 60th birthday celebration of Tory donor and climate sceptic Sir Michael Hintze. 500 guests were entertained by Billy Joel and Hugh Jackman at the £3 million bash.
May has also received significant donations from Hintze and was the beneficiary of £1,200 in "hospitality" in 2009.
Back in 2012 the Guardian reported that Hintze was a prominent funder of the Global Warming Policy Foundation, an allegation repeated in the Independent last year.