Amazon: Brazil slashes funding for Indigenous agency, delays dam decision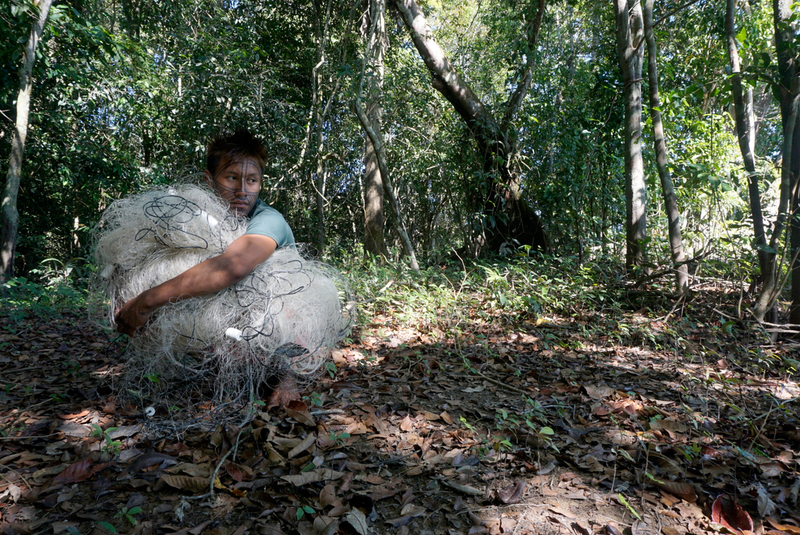 Funding for the agency responsible for protecting Brazil's Indigenous peoples has been slashed, according to the United Nations Special Rapporteur (UNSR) on the issue.
Speaking to Unearthed, Victoria Tauli Corpuz – UNSR for Indigenous rights – said federal funding for the department, the National Indian Foundation (Funai), has all but dried up, leaving staff overworked and dealing with a backlog of cases.
The news comes as the Munduruku people, an Indigenous community in the Amazon, face delays to a potentially landmark ruling on whether to grant them land rights.
The community is embroiled in a long battle to prevent the construction of a new dam on the Amazon which they claim would lay waste to large parts of their ancestral land.
The dam was backed by previous governments as a means of developing the Amazon region but has also been repeatedly criticised on environmental and climate grounds by scientists.
The license for the project was recently refused, but the delays and cuts to the indigenous department have raised the prospect the officials in Michel Temer's new right-wing government may try to find other ways to develop in the region.
Delays and cuts
Funai was due to rule on whether to grant the community Indigenous land rights in the portion of the Amazon at the end of last month, but that case now looks likely to face lengthy set-backs.
The department's budget has been repeatedly cut since 2011, according to research by Brazilian investigative outlet Publica. Most recently, its 2016 budget fell 23% from 2015's budget of R$653 million.  
"Funai is being debilitated to the point where it may soon no longer be able to fulfill its mandate."

–  Victoria Tauli Corpuz
The news site quotes Nuno Nunes, a former member of the environmental licensing department, who estimated that Funai had 3,000 active licensing/impact assessment processes when he was there, and about 15 dedicated licensing staff members. He said he left because the workload made him ill.
Speaking to Unearthed, Tauli Corpuz said all the Funai offices she went to on a recent visit to Brazil were overstretched, with staff demoralised.
"We went to the office in Bahia and there was no one there," she said. "There have been huge cutbacks, and they have continued since I came back from my trip."
Indigenous people see recognition of their lands as the only way to prevent the development of major dams over the long term.
'No construction'
Munduruku chief, Arnaldo Kaba Munduruku, told Thomson Reuters in August: "When we look to the future, what we want is no construction of dams in our territory."
In a report presented to the UN Human Rights Council in September, Tauli Corpuz wrote that Funai was the only state institution which is trusted by Indigenous peoples and proactively acts on their behalf but said it was "being debilitated to the point where it may soon no longer be able to fulfil its mandate."
She said Indigenous communities in Brazil regularly faced threats of violence from landowners and other groups.
Read more: Is this the end of the road for the Amazon megadam?
In her UN report she noted how "impunity allows the practice of violence by private security forces, armed mercenaries and State forces to continue unabated."
Speaking to Unearthed, she also expressed fears about the direction the current government, which is "dominated by big agricultural landowners", would take on indigenous rights.
She said a lack of funding for Funai was impacting on Indigenous communities. "The process for the ratification of land titles and everything connected with indigenous people has slowed down."
Investigation
Funai's presidency has been vacant since May. The Christian Social party had nominated army reserve general Sebastião Roberto Peternelli Júnior for the Funai presidency but after protests by Indigenous groups, justice minister Alexandre de Moraes said in July they were "looking for a different profile."
A parliamentary inquiry (CPI) into "irregularities" in land demarcation was launched into Funai and Incra (the National Institution for Colonisation and Land Reform) in November 2015 and extended this year after failing to produce a report by its August 2016 deadline.