Councils raise fears over cuts in funding for tackling air pollution
Data suggests local authorities have cut spending related to air quality, just as the government looks to implement its national plan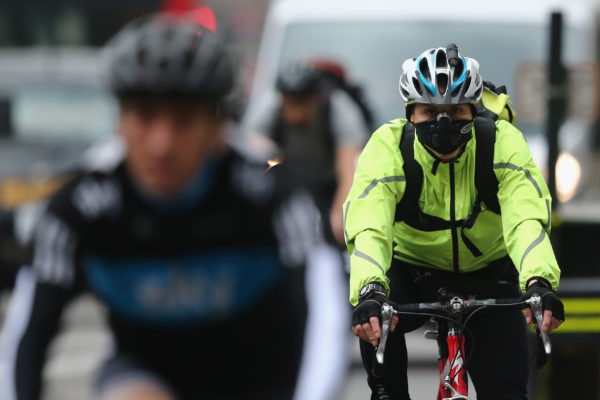 Councils are reporting dwindling finances to tackle air pollution – just as ministers look to local authorities to implement the government's air quality action plan.
The government has told 29 councils to draw up a plan to reduce dangerous levels of NO2 in their area by March next year, with the final plans signed off by December 2018.  
The government's latest proposals for cutting air pollution place responsibility for doing so with local authorities whose budgets have been cut by around a third since 2010.
Unearthed has spoken to councils who say they are under-resourced to take on the challenge of cutting air pollution in their areas.
Data obtained under Freedom of Information (FOI) requests from local authorities also suggests many have cut spending on air pollution-related budgets since 2010.
The government is wishing the ends without funding the means – Lewisham Mayor
The government has set aside £255m as part of its air quality implementation fund to help councils with the national plan, and a further £220m to alleviate any problems – such as for businesses or vulnerable people – that may arise as a consequence of these measures. 
However local authorities will need to bid for the funds and some will be excluded from receiving the money entirely.

A spokesperson from the Local Government Association (LGA) said that councils had called for such funding, but that more detail is needed for them to implement the plans.
Cllr Martin Tett, Local Government Association Environment spokesman, told Unearthed:
"Councils want to switch their focus from simply monitoring air quality to improving air quality. It is right that the government's plan recognises the vital role councils have to play in achieving this and we are also pleased it recognises our call for extra funding for local authorities to tackle air quality. Councils now need to see more details to make sure these plans are as effective as possible."
The Department for the Environment and Rural Affairs (DEFRA) and the Department for Communities and Local Government (DCLG) both declined to comment.
Councils take lead
The government's air quality plan (pdf), which aims to combat "unacceptable levels of air pollution" in the UK, said: "Local authorities know their areas best and are best placed to take the lead in rectifying the problem." Authorities need to come up with localised plans which must be signed off by government.
Steve Bullock, mayor of Lewisham Council and an executive member of London Councils, told Unearthed: "What's happened recently at national level is the government is conscious it is not meeting its responsibilities and we've had this odd business which seems to be broadly trying to pass the buck to local authorities, who are not exactly awash with resources to do this work."
He added: "The grouse that we have is that government is wishing the ends without funding the means."
An analysis by Unearthed shows that many councils have sacrificed spending on air pollution work since 2010.
The data shows that  councils do not have a specific budget for air pollution – this spending can come out of the transport department, public health or planning services which means in some cases councils were only able to provide estimates.
Paul Christer, assistant manager for environmental protection and private sector housing for Gateshead Council, which was recently directed by government to look at the feasibility of setting up a Clean Air Zone, said: "Until recently, air quality didn't have a particularly high profile and as a consequence cuts to the service were made." It spent £69,960 on air quality management and monitoring work in 2010/11 but this was cut to £46,755 this year.
The council has cut back its monitoring of air pollution but will now carry out a feasibility study for setting up a Clean Air Zone. Government funding has been made available but the spokesperson said the council has to bid for this funding "with thorough justification provided".
Not in the plan
Cllr Andrew Waller, executive member for environment at York Council where NO2 levels breach the legal limits in some parts of the city and has cut its budget from £168,910 in 2010/11 to £121,287 this year, said the council has done "all that it can" over recent years to continue to fund air quality work "but we have seen significant cuts in government grant".
He said the council has only be able to retain the same number of staff working on air pollution by delivering consultancy work for other councils who do not have staff with the necessary expertise.
York is one of many councils not covered by the government's plan – so will not be able bid for funding to deal with local air pollution issues.
Other local authorities contacted by Unearthed also raised concerns over cuts in funding for services linked to reducing air pollution.
Poole and Richmond
A spokeswoman for Poole Council said by 2019/20 the council will receive no government funding for local services and it is currently trying to find £23m in savings by 2020. Its budget for air pollution has been cut from £65,100 to £38,300.
She added: "In view of this challenging financial position, the council has had to make difficult decisions on some services. The environmental protection budget is one area that has seen a reduction due to a decrease in central government funding."
In London a spokesperson for Richmond Council said it had, like other councils, had to deal with "significant budget restrictions over the past few years" which has impacted on staff and service provision. Its air pollution budget has been cut from £157,664 to £79,185 this year.
It is taking steps to share regulatory services with neighbouring boroughs Wandsworth and Merton which will "ultimately result in a well-resourced and industry-leading air quality team".