China's toxic air: Beijing smog plummets but national progress slows
Data from 2017 shows that the capital is benefiting from government intervention, while in cities elsewhere the pollution is getting worse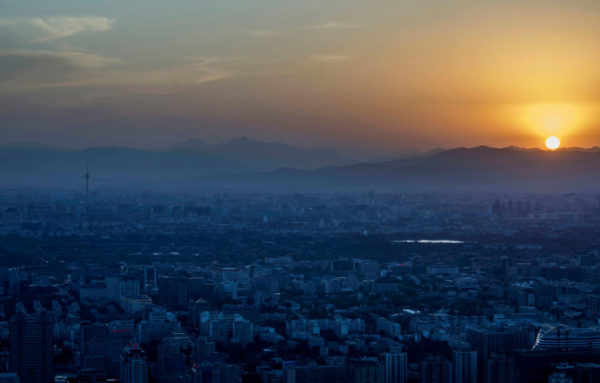 China's campaign to clean up its air has slowed, despite record drops in pollution in Beijing, according to an analysis of government data for 2017 by Greenpeace East Asia.
Levels of the toxic particulate PM 2.5 in the capital plunged by a record 54% in the final quarter, compared to the previous year. It followed a series of industrial shutdowns in the region as part of a dramatic action plan to cut winter pollution, starting from in October. Levels in Beijing dropped by 20% across the whole of 2017.
But in many cities not covered by the government's action plan, the smog intensified, as industrial output was shifted away from the Beijing region.
In Heilongjiang, Anhui and Guangdong – industrial regions – levels rose by 10.4%, 7.4%, and 5.3% respectively, as output from coal-fired power, steel and other metals surged.
And the national rate of improvement for 2017 slowed to 4.5% – the slowest rate since China began its war on pollution in 2013. In the final quarter, levels dropped by 5.7%. It comes after a government stimulus for heavy industry spurred a rebound in coal, cement and steel.
Winter action plan
The 54% drop in pollution in the capital is a record, and follows the biggest shutdown of steel factories in history. Many cement factories were also closed down, as the government implemented its aggressive plan to tackle the toxic pollution episodes that Beijing has become famous for.
But implementation has not been without controversy. A widespread ban on coal heating in homes in rural areas reportedly left millions without heating, some in sub-zero temperatures.
The government is expected to release the second phase of its air pollution action plan later this year. It has already announced new targets for clean heating, even as it looks to avoid another crisis next winter.
Ozone
Levels of ozone, which is linked to respiratory and cardiovascular diseases, continue to increase.
A summertime rise of 10% was recorded across the country, following record industrial output and a spell of unusually hot temperatures.
The rise is consistent with a steady trend in recent years.