Serious pollution on the rise amid Environment Agency cutbacks
Major pollution spills in England rose last year to their highest level in half a decade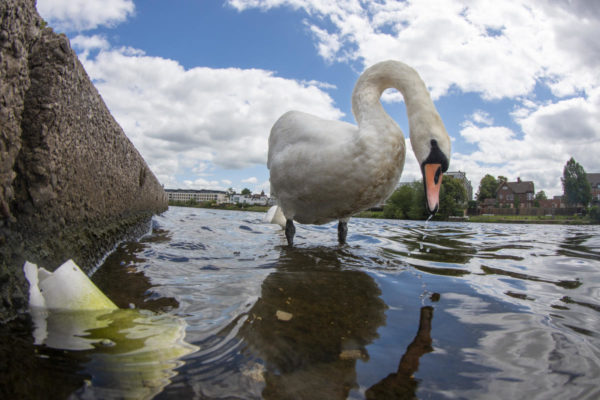 The past year saw a sharp rise in the number of serious pollution incidents across England, reversing a long trend of year-on-year improvements, new figures show. 
Figures released by the Environment Agency (EA) this week reveal the number of serious or significant pollution incidents shot up to 493 in 2018-19 – 14% higher than the previous year, and nearly 25% higher than the agency's target of 400. 
These "Category 1 or 2" incidents are spills and other pollution events that have had a major, persistent or significant impact on the environment, people or property. Cutting them has been a key target of the EA for years. 
The agency's annual report suggests that the increase was driven in part by the past year's hot summer and prolonged dry spells. This weather reduced water flow and oxygen levels in England's rivers, meaning that pollution discharged into rivers had more serious impacts and killed more fish. 
However, it also follows a period of austerity in which the agency has shed thousands of staff, and lent further employees to the Department for Environment, Food, and Rural Affairs (Defra) to help manage the Brexit workload. An Unearthed investigation in 2018 showed that over the previous four years the agency had sharply reduced its numbers of site inspections, water pollution tests, and criminal prosecutions. 
Frontline conservation charities told Unearthed they were in no doubt that cuts at the agency were having an effect on its ability to investigate and respond to polluters.
'Huge cuts'
The Rivers Trust's operations director, Alistair Maltby, warned that repeated failures to investigate water pollution would lead the public to stop reporting it. 
"Pollution is still the number one threat to our rivers, and is exacerbated by low flows and temperatures," he said. "We are concerned that the EA does not have the resources to properly investigate reported pollution incidents, and that this will lead increasingly to apathy from the public in reporting pollution to the incident hotline."
Matt Shardlow, chief executive of insect conservation charity Buglife, told Unearthed: "Huge cuts to frontline agencies charged with protecting our environment inevitably lead to a less healthy environment."  
In the past year, he continued, there had been a lot of focus on how cuts to the regulator Natural England had left the country's terrestrial wildlife "largely unprotected". However, "the warning signs" were also there for the "freshwater environment" managed by EA. 
"Only 14% of English rivers are in 'good' condition and chemical pollution, lack of water, habitat fragmentation and climate change mean that their inhabitants are under greater threat than ever before," he said. 
"However, the number of prosecutions taken by the Environment Agency has nose-dived, their work to save aquatic species has been terminated, the overdue review of abstraction licences has still not happened, progress towards good ecological status [for rivers] is glacial, and, to add insult to injury, environmental monitoring is due to be slashed.  
"There have to be concerns about the capacity of the Environment Agency to detect or respond to an increase in pollution incidents."
A spokeswoman for the Environment Agency countered that water quality was now "better than at any time since the industrial revolution" largely due to "over £25 billion of investment which the Environment Agency has required water companies to undertake since 1995". 
She added: "Our bathing waters regularly meet the tightest standards and our rivers are cleaner than ever before."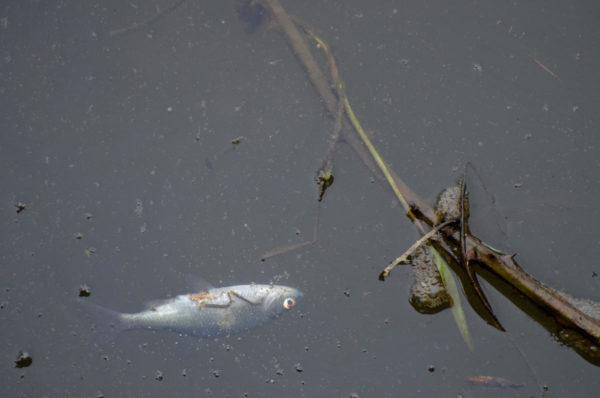 Illegal waste
Cutting the number of serious pollution incidents is a key target against which the agency measures its performance. In the five years preceding 2018-19 the number fell every year, dropping from 637 in 2013-14 to just 402 in 2017-18. 
The EA said it had accomplished these reductions by focussing its attention on a handful of industries that are the most serious polluters. In recent years, it has whittled that handful down to just three sectors: water companies, illegal waste sites, and farmers. 
But in 2018-19 the figure shot up again to its highest level since 2014-15, reversing nearly half a decade of progress. Within that, there were sharp rises in the number of serious pollution events caused by two of the agency's three priority sectors: water companies and illegal waste. 
In response, the agency launched a media blitz earlier this month on the 'unacceptable' performance of the privatised water companies, pointing out that the industry had agreed a deal in 2013 that was supposed to see the number of serious pollution discharges it caused trending towards zero by 2020. 
Instead, the industry's number of pollution incidents rose by 19% last year, from 58 to 69. 
However, the number of serious pollution incidents caused by illegal waste sites rose even more sharply, from 46 to 69 – an increase of 50%. 
The amount of major or significant pollution incidents caused by agriculture fell to 65 over the same period, down 13% from the preceding year. However, the EA report admits that the 2018 heatwaves were also partly responsible for this fall. Farmers had plenty of time to spread slurry on their fields during the prolonged dry conditions, meaning they went into winter with empty slurry pits and less risk of spills. Spills of slurry – liquid manure – into rivers are one of the most significant forms of pollution caused by farming in England. 
The EA spokeswoman told Unearthed that its officers were closing down two illegal waste sites a day and it had "recently recruited an additional 100 staff to tackle waste crime".
She added: "We've carried out 40 successful prosecutions against the water and sewerage companies in the last four years resulting in fines totalling about £33 million. Last year we made 77 successful waste prosecutions resulting in 8 prison sentences and fines approaching £450,000."
This piece was updated at 11am, 26 July 2019, to incorporate comments received from the Environment Agency.