Waste giant gets record fine for trying to illegally export paper to China
BIFFA warns there are limits to how much recycling can be processed saying "this is as good as it gets in the UK"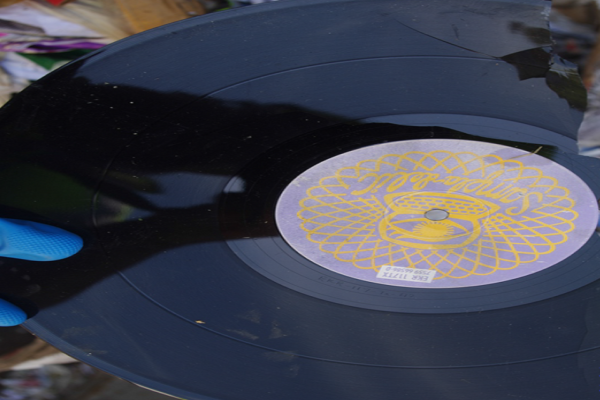 One of the UK's biggest waste companies has been ordered to pay a record sum for trying to send loads of paper contaminated with dirty nappies and dog poo to China for recycling.
Biffa Waste Services Ltd was fined £350,000 plus £240,000 in costs for breaching waste rules at Wood Green Crown Court on 27 September. 
The sentence followed a three-week trial at the same court in June, where a jury found Biffa guilty of trying to illegally export more than 10,000 tonnes of waste collected from households in north London in May and June 2015. 
Companies are allowed to send certain types of waste abroad for recycling, but loads can only be slightly contaminated with other materials. 
Biffa had labelled seven containers at Felixstowe port destined for the South China Sea coast as 'mixed paper'. But during a routine dockside inspection Environment Agency officers also found many other items including glass, plastics, electrical items, used nappies and sanitary towels, bags full of dog poo, hot water bottles and women's underwear. The materials gave off a "vomit-like" smell, the officers said.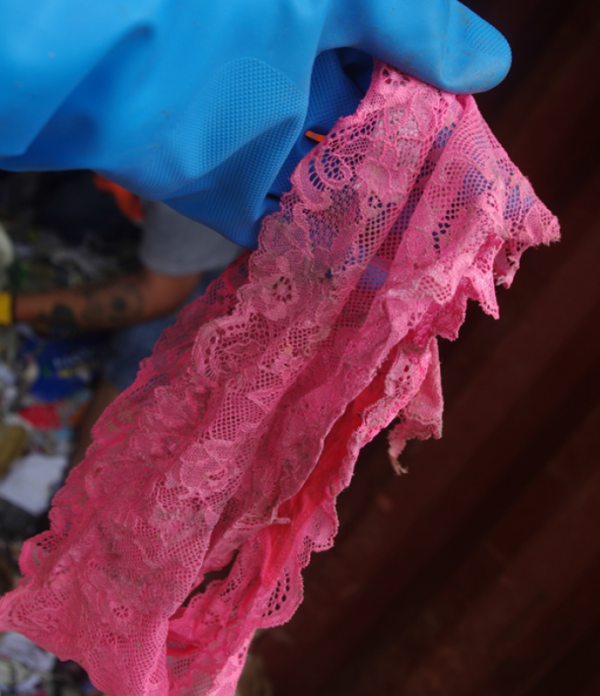 In total, the shipments would have been worth £640,000. As well as a fine, Biffa was ordered to pay £9,912 in proceeds of crime.   
Biffa had pleaded not guilty to the offences, which breached the Transfrontier Shipment of Waste Regulations 2007, saying it was confident about its existing processes.
In a final statement to the court, Richard Banwell, for Biffa, argued that the regulator should have provided more detailed guidance on contamination and restated company arguments that there was a limit to how much recycling can be processed: "this is as good as it gets in the UK."  
But Sailesh Mehta, representing the Environment Agency, suggested Biffa could have run its recycling sorting lines more slowly and employed more staff to pick through rubbish and said that if it can't do that "then there's something fundamentally wrong with the system itself". Other companies' recycling plants have come under scrutiny for the way they run their operations.
Sentencing Biffa, judge Simon Auerbach ruled that the company had been negligent and to some extent reckless.
He said Biffa's "tolerant attitude" was relevant and only gave "limited credit" to the fact that the company had cooperated with inspectors and that it plays an important role in meeting the UK's recycling targets. "This is also a business that, while serving the major public good, is run for financial gain." 
He added that the way Biffa had pointed the finger at the Environment Agency "rather takes the shine" off its mitigation plea.
The Environment Agency has prosecuted dozens of individuals and companies for illegally exporting waste, but this is by far the largest fine to date. 
In a statement Biffa said it had lodged a formal appeal against the verdict. "We hope to see the EA work together with the industry to develop clearer guidance as to what are the acceptable levels of purity for UK exported mixed paper. We are encouraged by the support we have received from across the industry for our position on this matter."
People working in the sector told Unearthed they had some sympathy for Biffa because contamination targets have been tightened in recent years and householders throw a lot of rubbish in the wrong bin. One described the international recycling industry as a "global system that's creaking round the edges".
Jakob Rindegren, recycling policy adviser for the Environmental Services Association, said recycling quality has to improve but, given the current lack of domestic recycling capacity, some material still has to be exported to meet recycling targets. The UK is particularly reliant on other countries to process its plastic and paper, exporting around two-thirds of these materials.
Sarah Mills, an enforcement manager whose team investigated the breaches for the Environment Agency, noted that it was commonplace in the 1970s and 1980s for developed nations to send vast amounts of waste abroad. "The regulations around shipment of waste were brought in to stop the West merely passing the problem to other countries." 
China has been clamping down on waste imports over the past decade, banning particular types of rubbish and tightening up on contamination to ensure that what gets through is high quality and valuable.
It got even stricter after the illegal containers were discovered, vowing to stop imports of "foreign garbage" and banning a number of waste streams including mixed paper. It has also set a tough 0.5% contamination limit – even stricter than that in the UK. 
Other countries, including Malaysia and Vietnam, have also started restricting what they will accept. Last year, Poland shipped back 1,000 tonnes of waste shipped in containers from the UK, having found that they contained rubbish other than plastic recycling. 
On the same day, the court heard the start of another similar case against Biffa. The Environment Agency claims the company tried to illegally export 42 containers of contaminated waste to India and Indonesia in 2018 and 2019. 
Biffa pleaded not guilty on all four counts. A trial has provisionally been scheduled for May or June next year, although it may be affected by the Court of Appeal's decision in the first case.