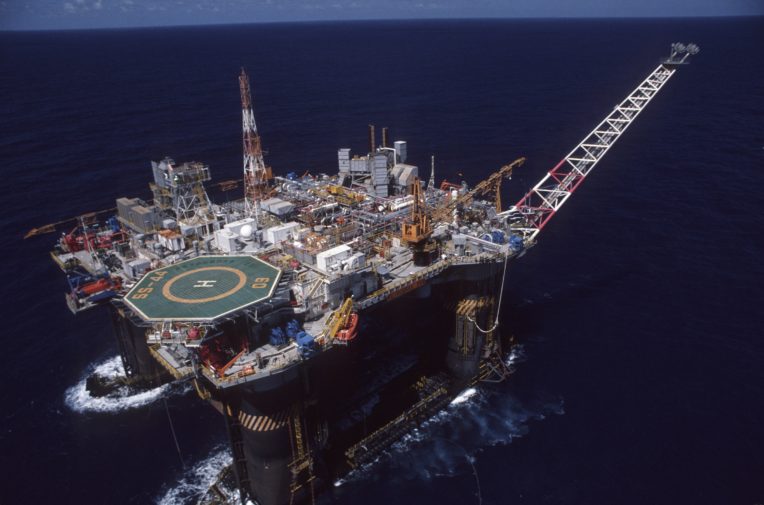 Oil platform off the coast of Brazil owned by Petrobras, which has received £1.7bn in financial support from the UK government for its operations in this area, where it emits over 17m tonnes of greenhouse gases every year. Photo: Ricardo Funari/Getty
Revealed: UK government financing millions of tonnes of emissions overseas
As Boris Johnson promises to stop funding coal plants and coal mines overseas, Unearthed reveals the government's current exposure to the oil and gas industry
Revealed: UK government financing millions of tonnes of emissions overseas
As Boris Johnson promises to stop funding coal plants and coal mines overseas, Unearthed reveals the government's current exposure to the oil and gas industry
Oil platform off the coast of Brazil owned by Petrobras, which has received £1.7bn in financial support from the UK government for its operations in this area, where it emits over 17m tonnes of greenhouse gases every year. Photo: Ricardo Funari/Getty
A little-known UK government agency is helping to finance projects overseas that will emit 69m tonnes of greenhouse gases per year, Unearthed can reveal.
This week, as the UK prepares to host a major climate summit in Glasgow at the end of 2020, Boris Johnson promised that the government will no longer support coal mines or coal plants overseas.
But it has not financed one since 2002 and an Unearthed investigation in conjunction with BBC Newsnight has revealed that the overseas fossil fuel projects it is supporting will emit greenhouse gases equivalent to 17 coal plants. 
All the fossil fuel projects to which it is currently exposed are oil and gas-related, although documents obtained by Unearthed suggest the government is also considering supporting a project linked to a huge coal-powered mine in Mongolia. A UKEF spokesperson refused to say whether this would be permitted under the new guidelines proposed by the prime minister.
The projects are backed by UK Export Finance (UKEF), which offers loans and financial guarantees to UK companies involved in major projects around the world. It has long declined to rule out investments in fossil fuels.
As well as the 69m tonnes of greenhouse gases that will be emitted by projects for which UKEF could be on the hook, the agency has said it is formally considering more fossil fuel projects which would emit at least another 20.6m tonnes, equivalent to five coal plants. Other projects still in the early stages – such as that in Mongolia – could drive up the tally further.
According to figures collated by Unearthed, the government could be on the hook for up to £6bn invested in fossil fuel projects around the world. UKEF has helped to fund schemes from oil wells off the coast of Brazil to oil refineries in Bahrain and Oman.
A UKEF source defended its investments in the oil and gas sector by saying that they had helped to sustain UK jobs in a time of low oil prices. They added that the industry is vital to the UK's economy and energy. In the last three months, UKEF has provided £230m of support for a windfarm off the coast of Taiwan and £47.6m for two solar plants in Spain, the spokesperson added.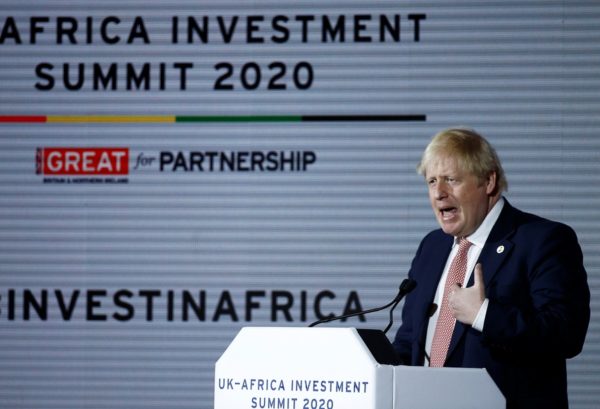 According to a report published last year by Parliament's Environmental Audit Committee, 96% of UKEF's energy investment between 2013 and 2017 went to fossil fuel projects, or a fifth of all its investments.
Kerry McCarthy, a Labour MP who was on the committee when it wrote the report, told Unearthed: "The UK is in a great position to show global leadership on the climate emergency, as we host the UN climate conference later this year.
"But we will have zero credibility on the issue if we continue to fund fossil fuel projects overseas, locking other countries into high carbon dependency for many years to come."
Unearthed analysed UKEF's own figures on the emissions of these projects and, when these weren't available, figures from the companies carrying them out. This revealed that projects, where the government could still be liable for money invested, will emit an estimated 69m tonnes of greenhouse gases.
The £6bn pumped into these power plants, oil rigs and other schemes was guaranteed by the government but mostly came from financial institutions, including the UK banks HSBC and Standard Chartered. Just last month, Unearthed revealed how these banks support the global coal industry.
A Mongolian mine
Unearthed's investigation also uncovered evidence that the government has explored the possibility of UKEF supporting a vast coal-powered mine in Mongolia.
Under the Freedom of Information Act, Unearthed obtained a briefing for – and minutes from – then trade secretary Liam Fox's meeting with the CEO of mining company Rio Tinto in May last year.
The briefing said Fox would "re-state our support for the [Oyu Tolgoi] project", a $12bn copper and gold mine being built in the Gobi desert. It will be wholly powered by a new coal plant being built specifically for this purpose.
It added that there was an "opportunity" for UKEF to get involved in the next tranche of financing, worth $1.6bn. Th
Mongolian herders are concerned that the mine will use up the water sources they use to feed their livestock, something Rio Tinto denies. They are also worried about land subsidence. By Rio Tinto's own admission, the mine will create a "subsidence zone" covering eight square kilometres, 20m deep.
Sukhgerel Dugersuren is the executive director of Oyu Tolgoi Watch, an organisation representing herders in the area with concerns about the mine's potential impacts on the local area. She told Unearthed the UK government was "taking a risk" by working with Rio Tinto on this project.
Unearthed asked UKEF to provide it with copies of any correspondence between UKEF officials and staff at the British embassy in Mongolia referring to either Oyu Tolgoi or Rio Tinto.
In its response, UKEF confirmed that such correspondence had taken place in the last year but refused to release it. It said that doing so would be likely to prejudice the UK's relations with other countries.
It argued that releasing the correspondence could undermine other countries' trust in the UK, "particularly as the information refers to issues which remain current".
A UKEF source said that briefing materials prepared for government meetings do not indicate that UKEF is officially considering any given project.
A Rio Tinto spokesperson told Unearthed: "We are grateful for [the UK government's] support in helping us to bring investment, development and jobs to the people of Mongolia."
They also defended the mine on environmental grounds, saying that copper will be needed to build wind turbines in future.
However, unlike some other large copper mines which are turning to renewable energy, the new mine will be powered by a giant 300MW coal plant – which will be financed separately. 
Last year, the Guardian reported on another potential project that UKEF has not yet said it is officially considering. It obtained documents showing that £1bn promised by UKEF to help UK companies export "infrastructure, green energy and healthcare" to Argentina could be used to help Shell and BP frack the country's Vaca Muerta heartlands.
More fossil fuel investments
The emissions of these two potential projects have not been included in our analysis. But projects which UKEF is officially considering would emit at least another 20.6m tonnes if they went ahead, according to companies' environmental impact assessments.
For the largest of these, the French oil giant Total is developing a massive facility to drill for natural gas in the Mozambique Channel. According to an impact assessment by the American oil company Anadarko, which previously owned the project, it will emit 12.9m tonnes of greenhouse gases into the atmosphere every year once fully operational.
UKEF is also considering supporting Project Marigold, a joint venture between Malaysia and Saudia Arabia's two state-owned oil companies. It would see a new oil refinery and steam cracker built in Malaysia, with annual emissions of 5.7m tonnes of greenhouse gases. The project is intended to supply demand for plastics in the region. 
Also on the list is a petrochemicals complex in the Gulf of Suez being built by the Egyptian oil company Carbon Holdings. If built, it will emit 2m tonnes of greenhouse gases a year.
Lisa Nandy, former shadow energy secretary, who is also running to be leader of the Labour Party, called on the prime minister to intervene to prevent these projects from being funded, adding: "Channelling taxpayers' money to support such damaging schemes, which would do so much harm to our climate, is deeply hypocritical and would undermine the UK's international standing at the very time when we should be leading the global climate effort ahead of the crucial UN climate summit in Glasgow later this year."
Finally, the government is also considering supporting the construction of oil rigs in the sea to the west of Angola and the development of the Atlanta oil field off the coast of Rio de Janeiro. Unearthed could not find figures for the potential emissions from these projects and UKEF refused to provide any.
A government spokesperson said: "We are committed to working with countries across the world to unlock their renewable energy potential and support their transition away from fossil fuels to cleaner alternatives."