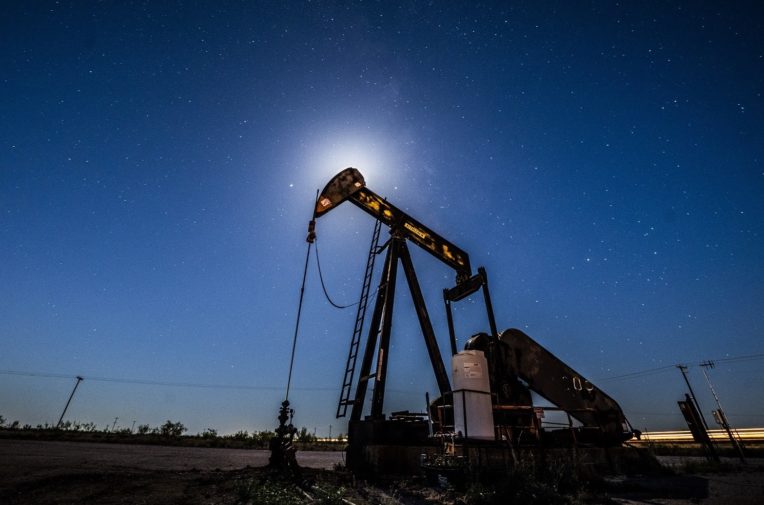 The coronavirus pandemic has caused an unprecedented crisis in the US oil industry. Photo: Benjamin Lowy/Getty Image
Barclays is most exposed bank in Europe to US oil crisis
British high street bank involved in loans to Texan oil producers worth over $63bn
Barclays is most exposed bank in Europe to US oil crisis
British high street bank involved in loans to Texan oil producers worth over $63bn
The coronavirus pandemic has caused an unprecedented crisis in the US oil industry. Photo: Benjamin Lowy/Getty Image
Barclays is the most exposed bank in Europe to the crisis facing the US shale oil industry, Unearthed has found.
Bloomberg financial data analysed by Unearthed shows that the British high street giant has been involved in active loans to big Texan oil producers worth $63.1bn in total value, more than any other European bank. Of this, an estimated $247.5m is still owed to Barclays, the highest amount from such loans of any bank in Europe.
Unearthed's analysis showed that European banks have been involved in active loans to the Texan oil industry – one of the most environmentally damaging industries on the planet – worth over $83bn.
Last month, US oil prices fell below zero for the first time in history, exacerbating an already serious crisis among American oil producers.
With much of the world in lockdown due to the coronavirus, demand for fuel has plummeted. A price war between Saudi Arabia and Russia has only made things worse for American oil firms.
The Colorado firm Whiting Petroleum declared bankruptcy last month, followed a few weeks later by Diamond Offshore. The research company Rystad Energy has predicted a further wave of bankruptcies in US oil if the price remains low.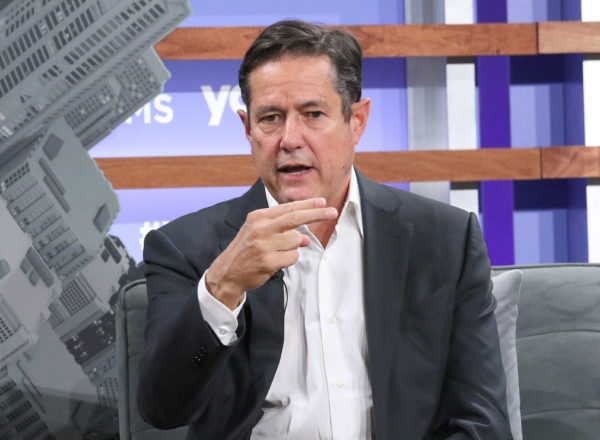 Brad Milsaps, managing director at investment analysts Piper Sandler, told Unearthed that an oil firm going bankrupt would be the "worst-case scenario" for any bank still owed money.
He added: "That's the worry here. You may see a lot of guys throw in the towel, just because prices are so depressed, and re-organise and try to re-emerge out of bankruptcy.
"Banks are starting to increase their reserves for potential losses against those loan books. The picture here is pretty grim barring a real uptick in demand sooner rather than later."
Barclays revealed last week that it has set aside £300m "to reflect the probability of a sustained period of low oil".
European exposure
Unearthed used the Bloomberg terminal, a tool for analysing financial transactions, to collate active loans to the top 40 oil producers in Texas where the top 10 European banks were involved.
These came to a total of $83.6bn, with $7.1bn outstanding. Most of this is owed to American banks but Unearthed used the percentage of the original loan provided by the top 10 European banks to estimate that they are owed $873.6m. Barclays was involved in most of these loans and is itself owed an estimated $247.5m.
This is an underestimate of the bank's total exposure to the crisis, as it doesn't include smaller oil producers or other states, though Texas produces 40% of the USA's oil, far more than any other state.
Crédit Agricole, the second-biggest bank in France, is close behind Barclays, with an estimated $207.2m outstanding from Texan oil companies.
The other European banks with amounts outstanding are Société Générale with $183m, HSBC with $125.8m, ING with $95.3m and Deutsche Bank with $14.8m.
Oil company Occidental Petroleum owes the most to European banks, an estimated total of $395.3m, of which $125.8m is owed to Barclays. It has asked the US government to step in and provide financial aid, according to a letter leaked to Bloomberg News.
At the same time, the firm has also appealed to the Texas Railroad Commission not to put caps on how much oil it can extract from the ground, even as the coronavirus crisis causes a collapse in demand for fuel.
Occidental has been forced to cut its dividend for the first time in 30 years, reducing the payout by 86%. It was also named in an article published on the website for the American stock exchange, Nasdaq, entitled "4 oil stocks that could go bankrupt in 2020". Also included in that article was Callon Petroleum, which owes Barclays an estimated $59.2m.
A spokesperson for Barclays declined to comment. Unearthed has also contacted Occidental and Callon, but had received no response at time of writing.
A version of this story also appeared in the Telegraph.