Farming giants lobby EU to weaken proposed biofuel standards
Documents emerge as the burning of trees for energy is expected to be listed as 'sustainable' in the EU's new green finance rules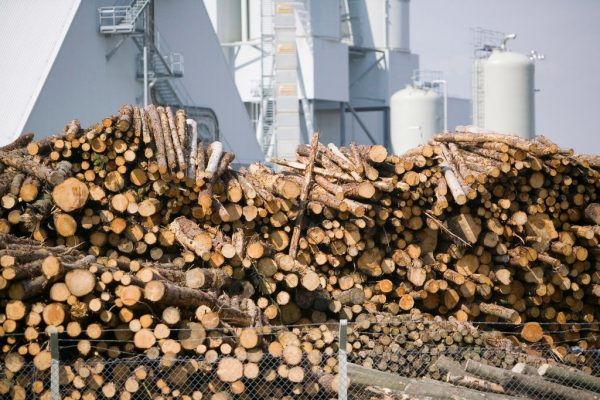 The European Commission is expected to classify the burning of trees for energy as "sustainable" in its green finance rules, following lobbying by the continent's most powerful agricultural group, according to documents obtained by Unearthed.
Copa Cogeca, which represents farmers and farming groups from across Europe, urged the Commission to scrap a proposal to discourage the destruction of forests for energy production, the documents show. 
The so-called "whole trees" clause was designed to protect forests, ensuring that only things such as branches and waste wood are burned in Europe's biomass incinerators. 
In December last year, in response to a draft of the European Commission's sustainable taxonomy, Copa Cogeca insisted: "the economic utilization of 'whole trees' for the production of bioenergy proves to be necessary." 
A leaked version of the final text, released last week, shows that the "whole trees" clause has been dropped. 
In the same document – obtained by Unearthed using EU transparency rules – the farming lobby also asked the Commission to remove a line that described biofuels as "transitional" — meaning that they would be viewed as playing a role in the move away from fossil fuels and towards fully renewable energy sources, but would not be seen as a long-term solution.
"These technologies are low carbon and therefore not a transitional activity," the document reads, "therefore, the reference to a 'transitional' activity should be deleted in delegated acts."
This line has also been dropped from the final text, the leaked document showed.
Hannah Mowat, campaigner for forestry NGO Fern told Unearthed: "When it comes to the criteria for forestry, all types of logging are being put on equal footing, whether that's trees protected for conservation reasons or the clearcutting of forests to be replanted with the wrong type of tree — they're all sustainable. It is an outrage."
What is the EU's sustainable taxonomy?
The sustainable taxonomy sets out what the EU considers to be green practices across a whole range of industries and sectors, from energy to manufacturing, and from agriculture to transport.
It will inform companies, investors and politicians on where "sustainable" investments, subsidies  and other financing should be directed.
Michael Bloss, a Green MEP, told Unearthed: "The Commission expects forests to deliver building material, be used as bioenergy, act as carbon sinks at the same time as improving biodiversity — this is impossible.
"The Commission must revise the taxonomy and the renewable energy directive to establish serious sustainability criteria to reduce the amount of bioenergy used in Europe."
The problem with biomass
The burning of trees in wood pellet form – often called biomass or bioenergy – counts as a renewable energy source in current EU legislation, and it has increased by 20% over the past two decades.
The scientific community, however, is increasingly sounding the alarm over the practice's climate impacts.
In a letter earlier this year, more than 500 scientists, including former IPCC chair Jean-Pascal van Ypersele, wrote: "there has been a misguided move to cut down whole trees or to divert large portions of stem wood for bioenergy, releasing carbon that would otherwise stay locked up in forests."
This deforestation, even where the felled trees are replanted, leads to a short-term increase in carbon emissions, creating a "carbon debt" that can eventually be covered by new trees but that requires time for them to regrow — time the climate does not have.
"As numerous studies have shown," the letter continued, "this burning of wood will increase warming for decades to centuries. That is true even when the wood replaces coal, oil or natural gas."
These concerns have also been voiced by the European Academies Science Advisory Council [EASAC] and even the EU Commission's own scientific advisers, who warned that the practice "may potentially lead to unintended outcomes, for example, increased carbon emissions due to an excessive use of forest bioenergy."
An EU Commission spokesperson declined to comment on leaks or draft positions but said: "The Commission remains committed to delivering a Taxonomy that is a robust, science-based transparency tool, for companies and investors to help them make the sustainable investment decisions, which will ensure we meet the Green Deal targets."
Copa Cogeca was contacted for comment.