Let polluters assess their own water incidents, Environment Agency says
Document says the EA will rely on water companies assessments of bathing water pollution incidents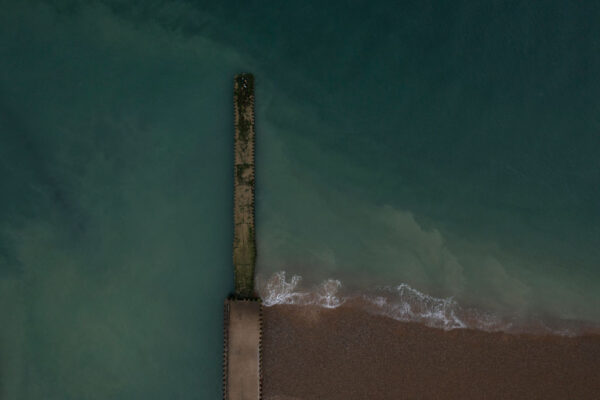 England's environment watchdog has scaled back how it responds to reports of pollution in outdoor swimming spots, according to internal documents seen by Unearthed.
The new guidance, circulated in an EA memo over the summer, hands water companies a greater role in investigations into pollution incidents in lakes and beaches designated as swimming spots, and downgrades the importance of water sampling in assessing how serious an incident is.
Water campaigner Feargal Sharkey described the change as "complete abandonment" of responsibility for pollution on the part of the Environment Agency (EA), while Labour said it offered water companies a way to "mark their own homework".
It comes as the number of pollution incidents such as sewage spills in bathing waters across the country has surged, with more than twice as many events reported in 2021 than in previous years, according to an Unearthed analysis of public data. 
The UK is ranked last in Europe for bathing water quality: of its 640 sites, only 110 were judged to be in 'excellent' condition by the European Environment Agency last year. There was insufficient data to assess the vast majority of bathing waters.
In 2020, the EA warned that the increasing number of pollution incidents is "overwhelming" its depleted staff – with the teams responsible for responding to pollution incidents shrinking by 15% in the preceding years. In January this year it was reported that the EA no longer investigates less serious pollution incidents due to budget constraints.
What are bathing waters?
The UK has over 600 designated Bathing Waters – sites that are popular for swimming and paddling. They are mostly coastal, with only 16 lakes and no rivers.
Feargal Sharkey, the Undertones rock star turned environmental campaigner, told Unearthed: "The EA has gone from a conscientious regulator of the environment to one involved in benign neglect and now complete abandonment."
Shadow environment secretary Jim McMahon said: "It is astonishing that the Environment Agency would even consider asking water companies to mark their own homework given their record on sewage discharges. What's next, putting Matt Hancock in charge of counting votes for the next bushtucker trial?"
He added that he was aware of community groups around the country resorting to conducting water testing themselves.
New guidance
The leaked document is dated from this summer, and notes: "​​Judging the appropriate classification for bathing water incidents has been recognised as of particular concern."
It adds: "timely provision of information about the incident by the water company to the Environment Agency will allow for an early and appropriate assessment of the incident's significance."
Where toxic pollutants spill into waters, the document states, it will be "presumed to have an impact," unless the water company can supply "appropriate information to demonstrate no impact".
In a statement, the EA said: "We are promoting a precautionary approach which assumes a water quality impact has occurred unless proven otherwise, providing bathers with the best information on any risks associated with using affected bathing waters.
"We continue to work with local communities and water companies to identify what action is needed to ensure cleaner and healthier waters for people to enjoy."
Jo Bradley, a former EA water quality adviser who now works for environment charity Stormwater Shepherds, told Unearthed the rising number of pollution incidents partly reflects a "massive increase in public awareness" of the sewage issue, amplified by water companies now notifying when there is a discharge. The new guidance is likely to have been designed to "manage the influx of the increased number of pollution reports", she said.
Bradley said that the water companies have always provided impact assessments for pollution events, but that the EA appears to be relying on them further. These assessments are made "using models designed in collaboration with the EA."
Under its own policies, the EA "should be attending some major pollution [incidents]", she added, but it has been doing so less and less in recent years due to budget cuts.
Under the previous policy, Unearthed understands, an EA pollution officer would be expected to attend the scene of a reported significant incident and personally investigate, including taking water samples.
But the new guidance states: "taking bathing water samples, in isolation, should not be relied on as evidence of either proof or absence of impact." Instead, "evidence can include an assessment of factors such as type of pollutant, duration of input together with factors likely to increase or decrease the impact such as dilution, decay and likely bather's [sic] exposure."
Water samples, Bradley said, "have to be taken in context." This guidance appears to give the Agency "a get out of jail free card" when dealing with samples provided by members of the public.
A spokesperson for Surfers Against Sewage told Unearthed: "In what world have these companies earnt the public's trust when it comes to sewage pollution?"
Sewage crisis
In recent years the issue of sewage pollution in UK waters has become a major public concern. 
During periods of heavy rainfall, the capacity of the country's Victorian-era sewage system can be overwhelmed. To ensure sewage doesn't back up into people's homes, roads and open spaces, the water companies can pump overflow into rivers and the sea. There is an ongoing investigation by the EA and fellow regulator Ofwat into whether these permits have been broken, leading to the illegal release of untreated sewage into England's waterways.
Water companies have pumped raw sewage into Britain's seas and rivers for more than nine million hours since 2016, official data suggests.
The sewage crisis is causing swimmers and surfers across the country distress and disruption. Kirsty Hogben, a swimming instructor in Folkestone, where there have been at least four major sewage incidents this year, told Unearthed: "I've been swimming every single day for over three years and in the last year I've noticed more sewage alerts. As a sea swim coach, I've had clients cancel due to the sewage over the summer. 
"In the last few months it has gotten worse and worse and it's a huge public health crisis that has been ignored. Much more needs to be done."